The game has just received a major server-side update. Here are the most important news:
Monster Frequency Tuned
Monsters will now appear later, allowing for a longer build-up period. During the early days of the game, there will be fewer monsters, during the later days, more.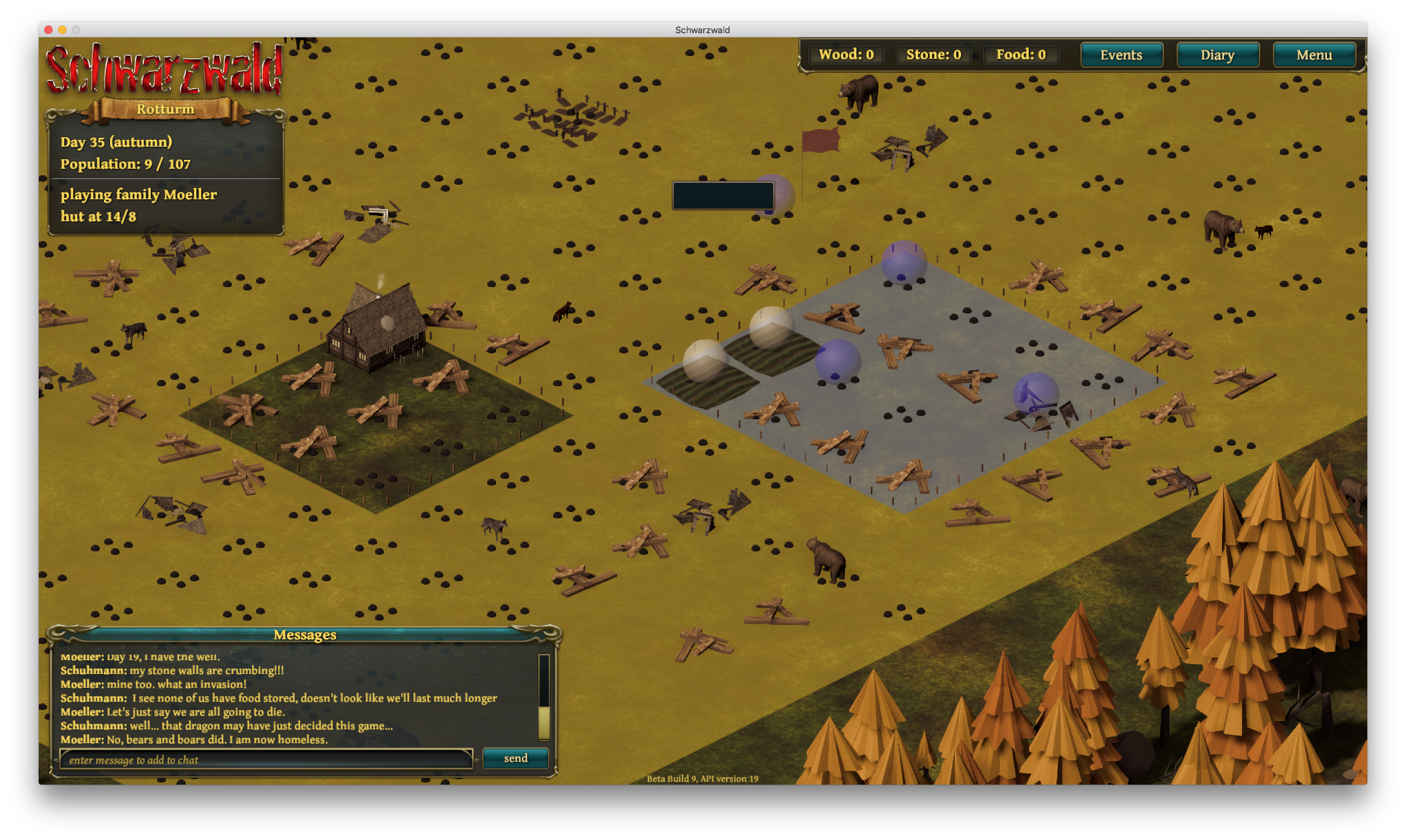 Timing Tuned and Co-Op Victory Possible
Seasons have been shortened to 15 days, instead of the previous 20. This is due to the probably most important change: You can now win the game cooperatively. If you survive until winter is over, which is now on the 45th day, everyone who is still alive is considered a winner.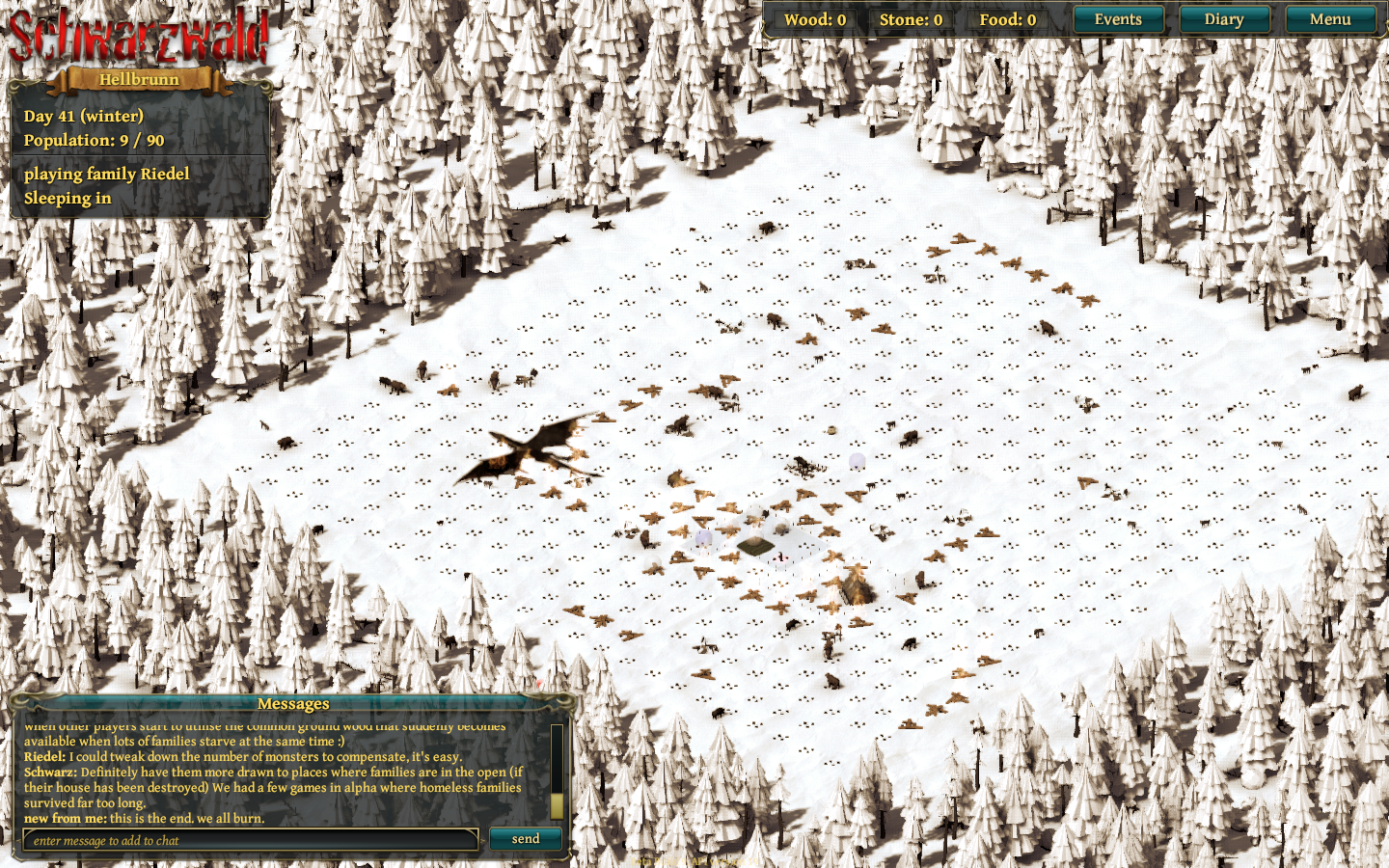 Note that reaching spring is still very, very difficult. If you play to win, getting everyone else killed still might be the easier way to do it.
One way or the other, the graveyard in the village center, a new addition in Build 9, is still certain to fill up quite a bit over time: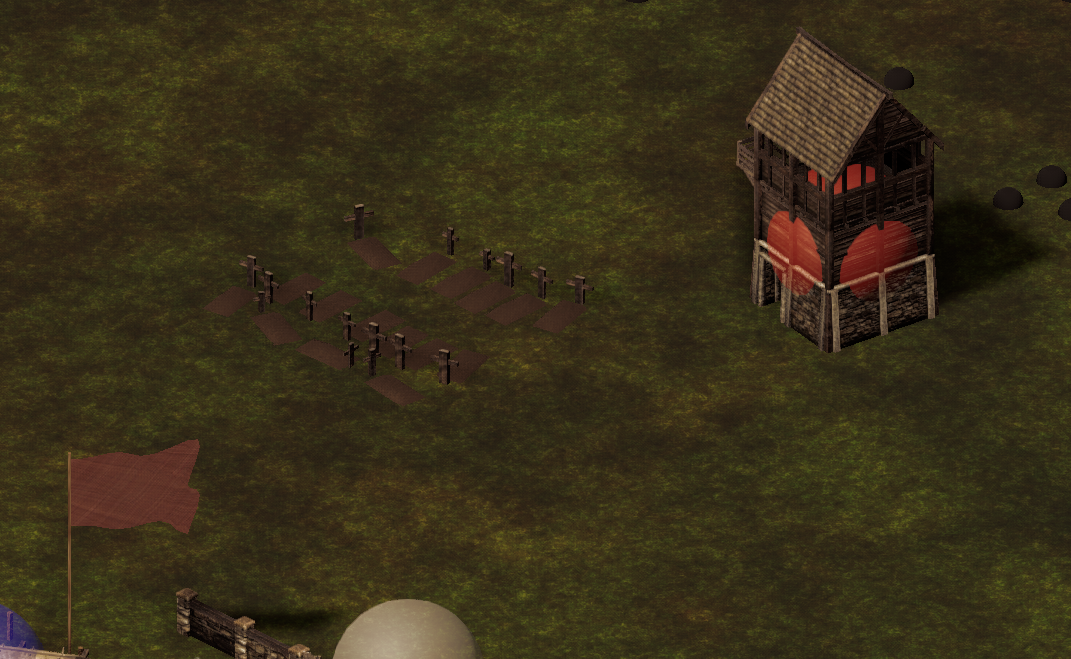 Karma and Coins
We have also added the feature that various successes in the game now yield you gold and silver coins, while your constant actions in the game yield you karma. That means karma simply builds up as you play the game.
Both of these can be exchanged for resources at the market place which will be added in Build 10. This allows you to use success in one game to your advantage in another, but the coins restrict it so that it is never game-breaking.
Balance Testing
All of this combined means that we are nearing the end of the feature adding and entering the balance testing phase of the beta test. Almost all features are now in the game, and the focus now shits towards balancing and fine-tuning.
A lot of features are not yet completely finished, for example the diary feature which should still become more important and rewarding to use: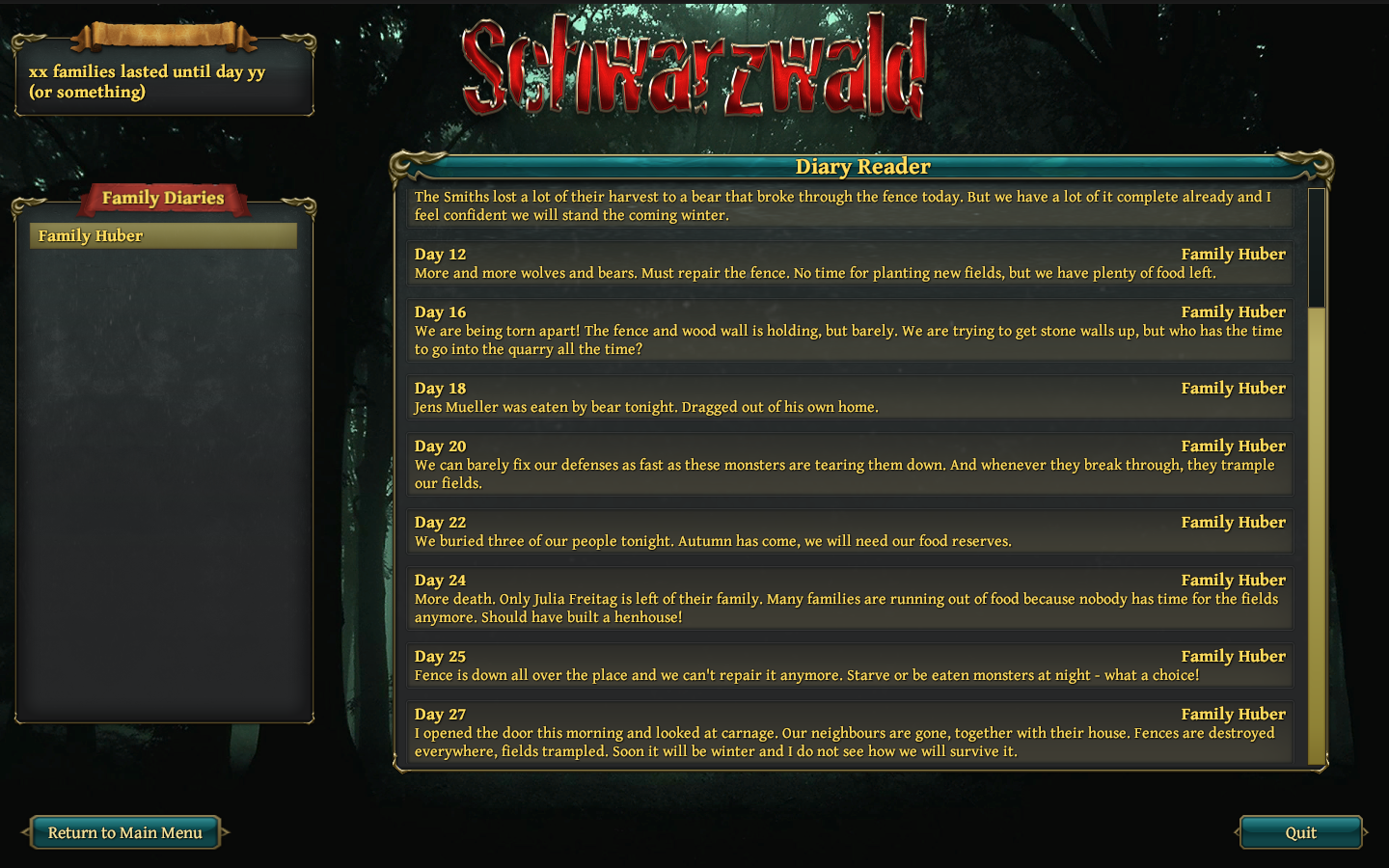 However, probably in two builds, the game will be feature-complete and from then on everything is about balancing and tuning. So now is the perfect time to join the beta test, download the latest client release and sign up to join one of our open games.