Say hello to the Navy's newest vessel, "The Trawler Class," coming to WWII Online in our next game update! If you missed our live stream event, not to worry we've got some screenshots and information about the trawlers in this article. One thing can be said for sure, the main anti-aircraft gun on the trawlers will absolutely eat aircraft alive as we demonstrated today. Vehicle production of this nature is made possible by your subscriptions, subscribe now at Account.wwiionline.com. Let's take a look at the new trawlers!
---
TRAWLER AVAILABILITY
The Trawler class will be available for the Royal Navy, French Navy, and Kriegsmarine. They will be placed in deepwater ports and their rank will match that of the freighter class. There's a new sheriff in town as it comes to the most lethal Anti-Aircraft capable ship in the fleet!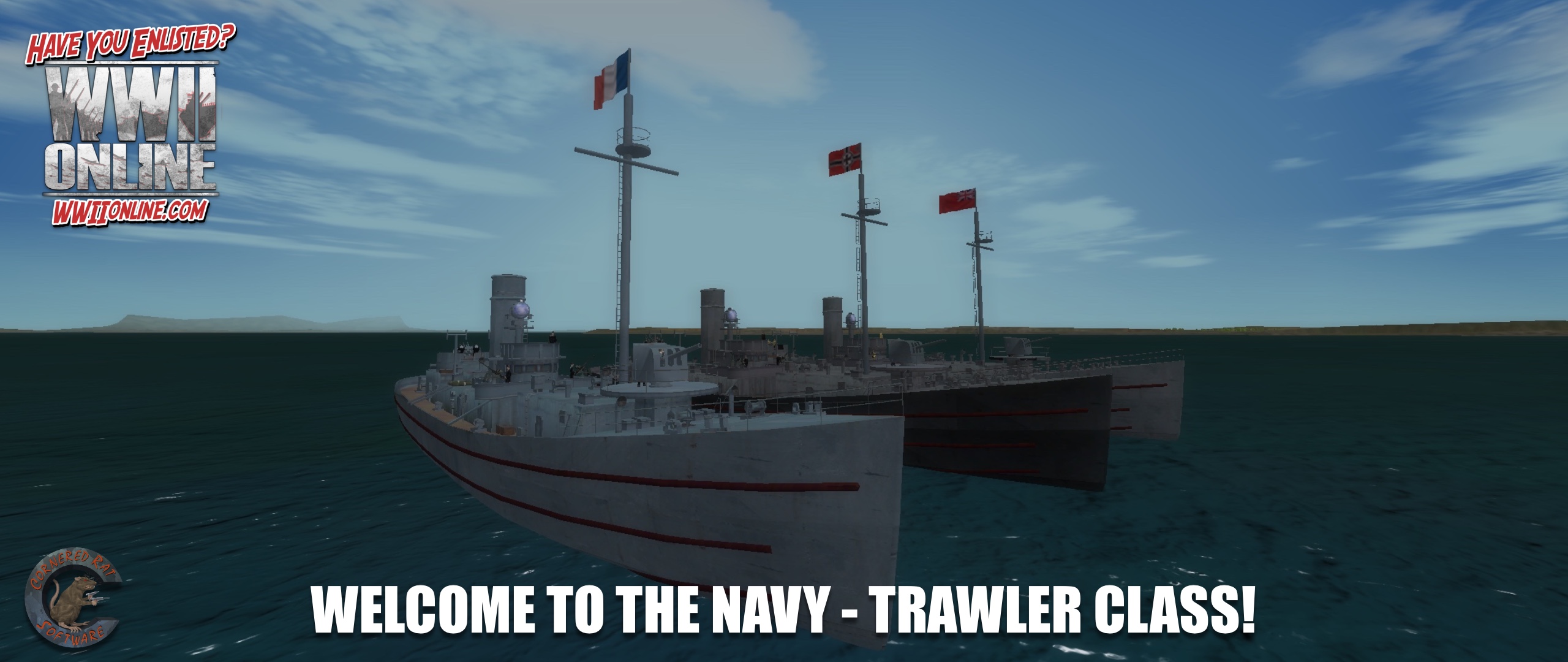 ---
TRAWLER ARMAMENT
Armament between nations are almost identical, except for its quad cannon differing a bit. The Flakvierling requires more consistent reloads but has a higher rate of fire and can alternate between a primary and secondary fire... whereas the Pom-Pom for the Allies has a primary trigger shooting all four cannons simultaneously and can lay down rounds for a longer duration of time. Both of these weapons are extraordinarily deadly to aircraft and through our testing, we had a lot of fun, even with seasoned pilots on our team getting shot down with an experienced AA gunner.
Allied Trawlers
76mm Main Gun (1)
Quad QF 2-pdr Pom-Pom A cannon Mk VII (1)
Twin 20mm Oerlikon AA cannons (2)
German Trawler
76mm Main Gun (1)
20mm Flakvierling 38 (1)

This is a quad barrel cannon

Twin 20mm Oerlikon AA cannons (2)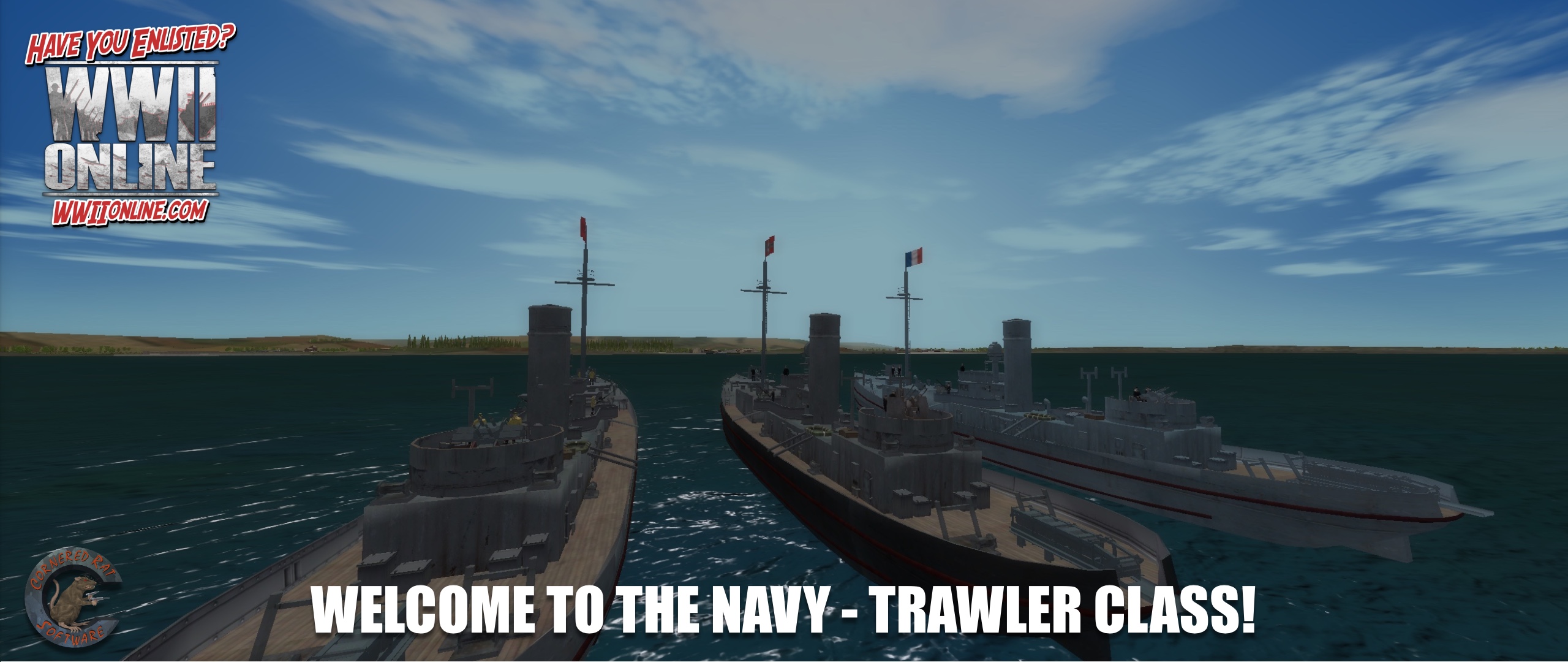 ---
WEIGHT, SPEED, AND MANEUVERABILITY
All trawlers are about 7,500 Tons and have a speed of 12 knots. Maneuverability is acceptable but this is now the heaviest ship in the fleet, so consider your turns carefully in advance.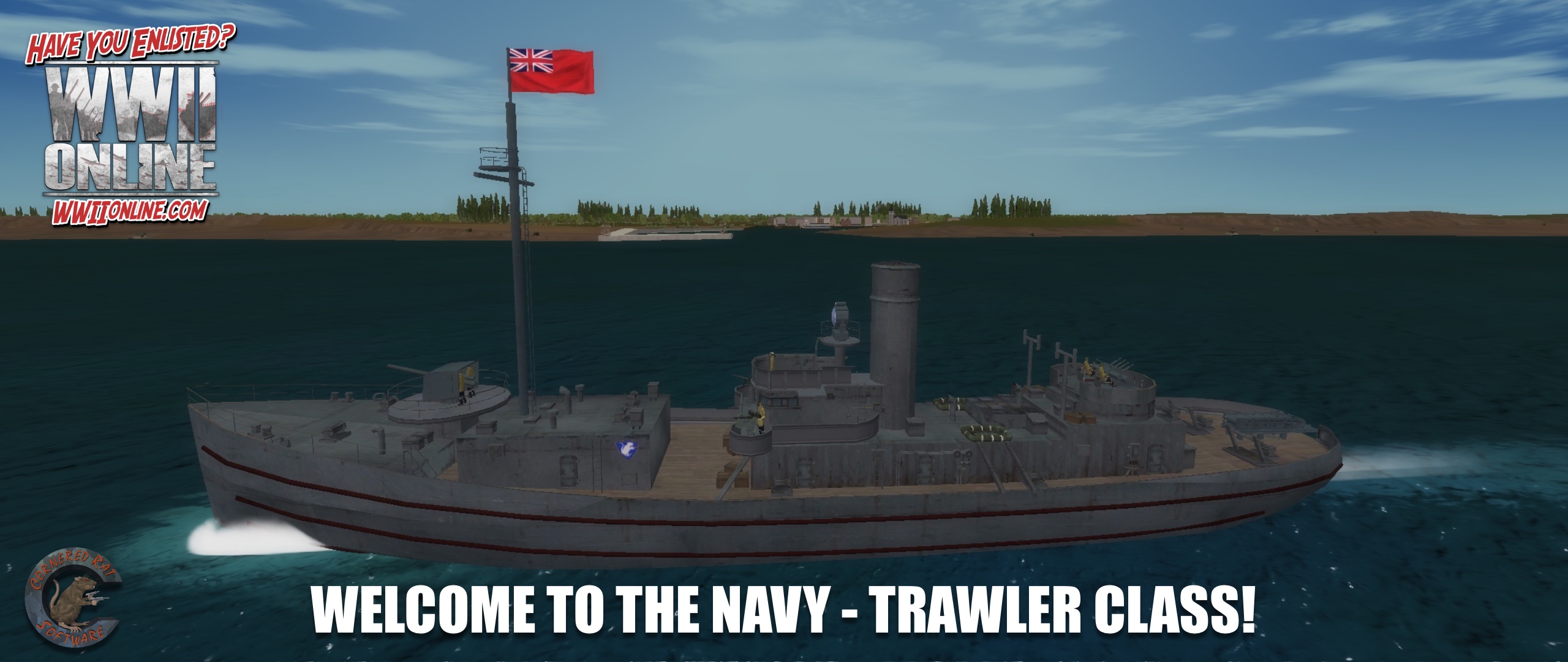 ---
SUBSCRIBE TO SUPPORT GAME DEVELOPMENT
WWII Online is 100% fueled by player support. Please consider subscribing to help us accelerate game development and continue to produce great features and content like this. Go to Account.wwiionline.com and upgrade your account now.
ALREADY SUBSCRIBED? Become a Hero Builder!
By becoming a Hero Builder ($29.99/mo) you'll gain access to several recognition features and receive special in-game player content. Head to the account pages and upgrade your account, and click the below picture to learn more about the Hero Builder program. Thanks for your support!