Good morning all!
Sorry for the lack of news but I have been hard at work creating a whole new system and the new design for the updated village is now more or less complete so I am working on the continuation of the starting sequence, in this sequence you get exposed to your first morality choice. Your friend Serena wants to be the best healer in the world! And she is serious about that! Will you be a supportive friend or will you laugh at her ambitious dream. The choice is yours!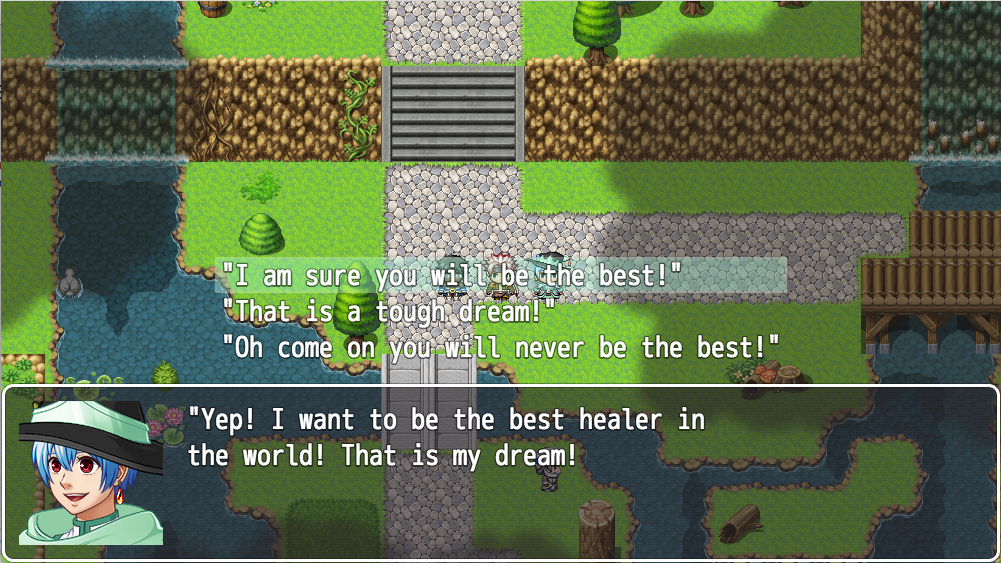 By now I am sure you have noticed the clouds creating shadows on the town! Another new bit of tech with a whole host of other stuff under the hood waiting to be implemented. I will keep them secret for now but it is quite cool!
I also have a friend joining me in developing this game, he will introduce himself soon but he is a terrible human being lovely guy and good coder.
I am going to hold off a little bit before releasing the next alpha because when it comes in it really will be a huge update. Once the whole opening sequence is done and the player can start doing... things, I will release the next version.
Until next time!
Jenza.