An official new VR version of the hit Australian mobile game, Fruit Ninja, is now available on Steam Early Access.
Fruit Ninja VR includes a number of game modes. Classic mode requires you to slice fruit and avoid slicing bombs. Arcade mode tasks you with slicing as much fruit as possible in one minute. Zen mode removes the bombs and just lets you slice fruit freely for 90 seconds. Scores are all tracked on the Steam leaderboards.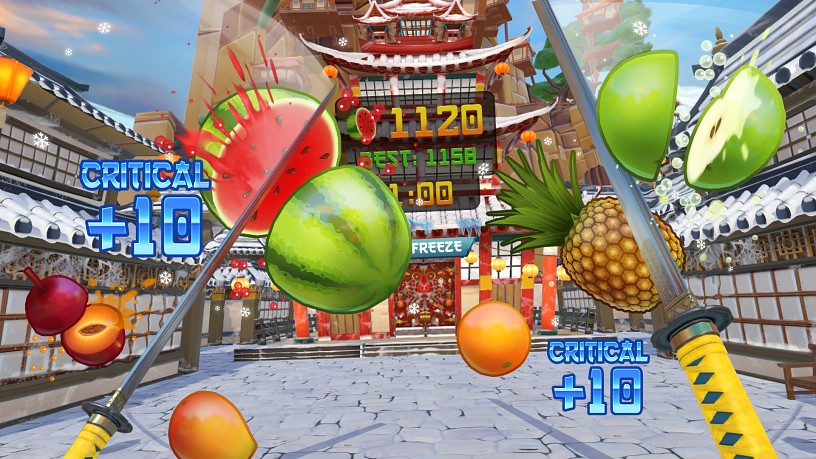 Halfbrick plans to keep Fruit Ninja VR in Early Access until at least October of this year, in order to trial new additions. Those additions include achievements, additional locations, new weapons, new playable characters from both Fruit Ninja and other properties, player-versus-player battles, and Steam Workshop functionality for user-generated content.
Fruit Ninja VR is currently available for US$11.99 - a 20% discount of its usual US$14.99 asking price. The price won't change once the game leaves Early Access later this year.