Welcome back survivors. Today, we introduce one of the infected creatures in Frigid.
The Canis lupus (wolf) Stage 1 Infection.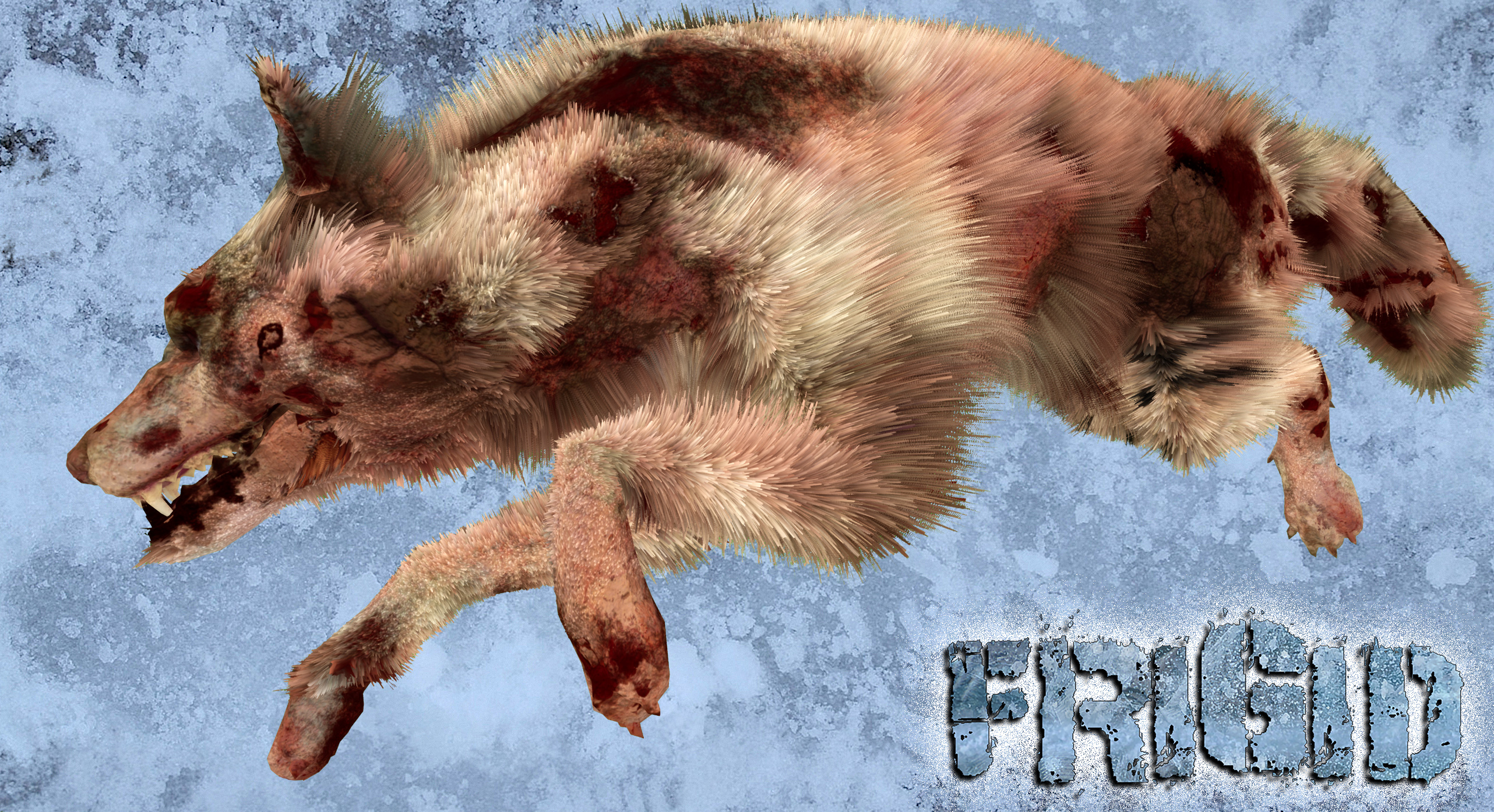 As you may already know, climate change has melted the arctic glaciers by 75%. This has caused a cascade of events in the environment ecosystems nearby, resulting in a devastating outcome for the wildlife in the area.
Our research proves a direct causation of infection originating from pristine lake area. The results are conclusive. We must understand the depth of infection by capturing these animals in higher stage infections for further study.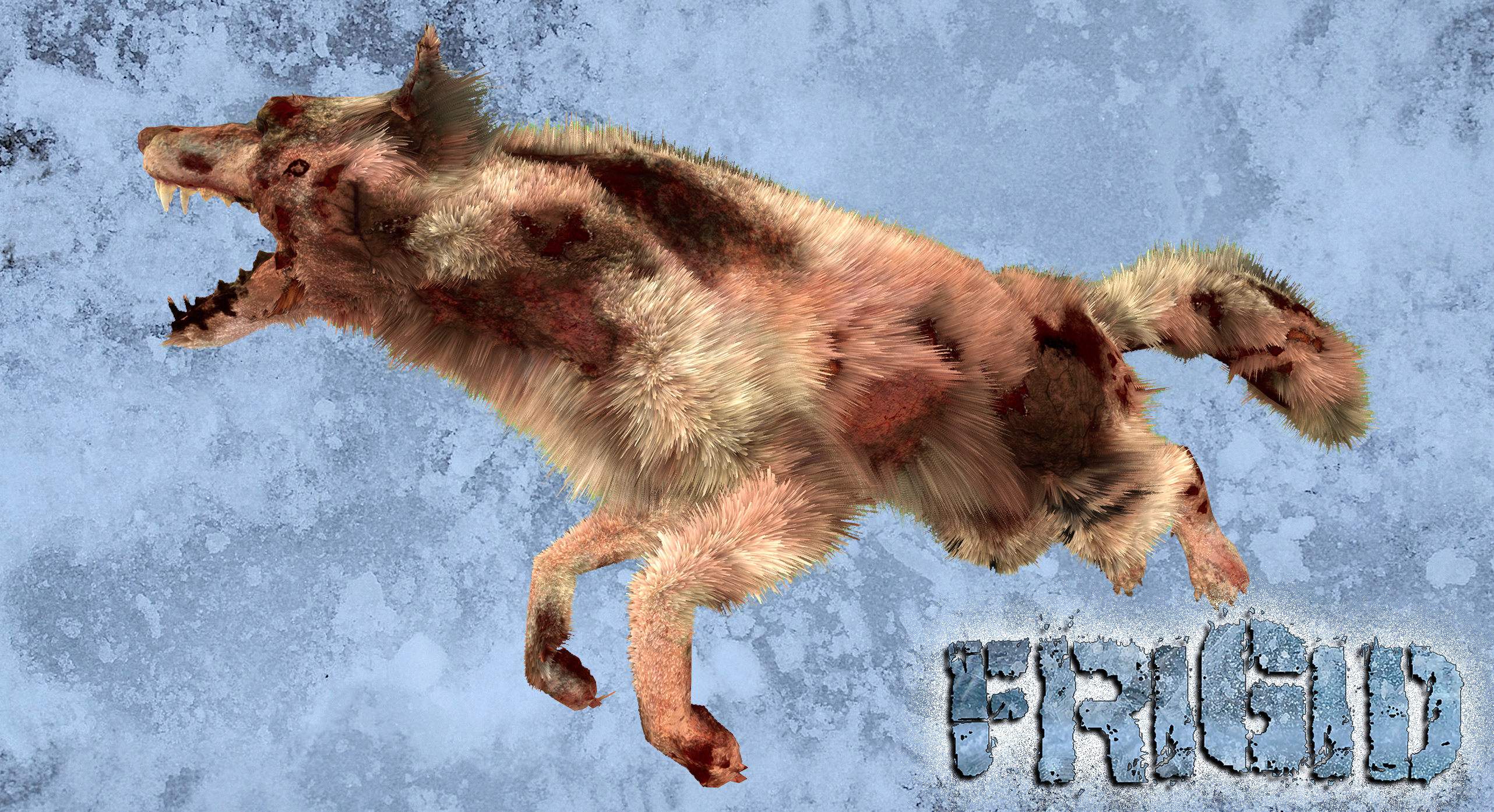 Quarantine procedures are currently being implemented all over the surrounding areas in a crucial attempt to contain the situation. Evacuations are in progress. No known human transmission recorded thus far.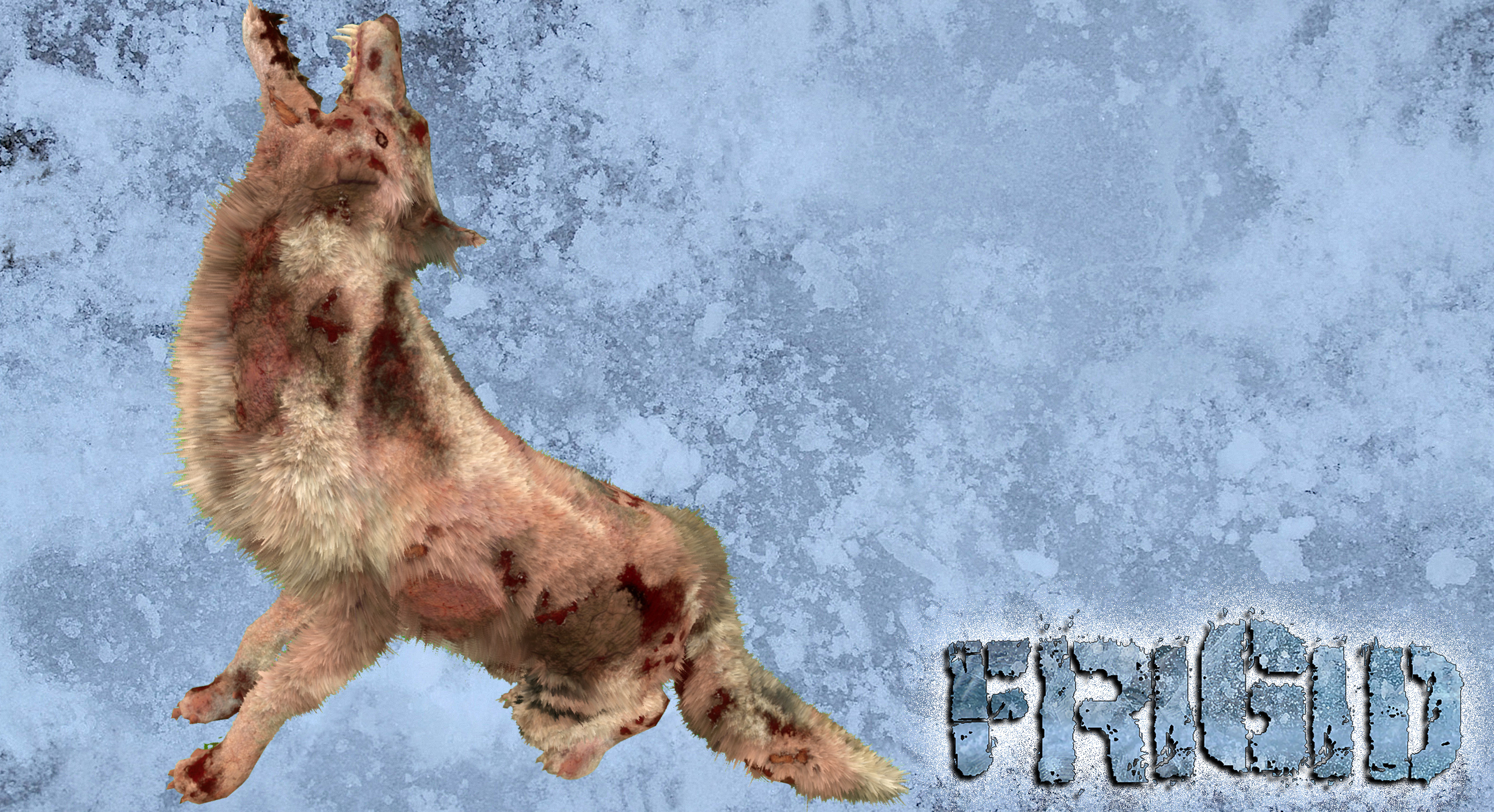 Stage 1 Infection consists of growing lesions all over the body removing patches of fur in the process. It does not appear to spread via direct contact. The animal characteristics are hyperbolic with an increased speed and muscle strength. The eyes blister red and fade to white or grey. They do not appear to be more aggressive making it difficult to spot them. Be careful.
Do not forget to add FRIGID to Steam WishList by clicking the link in the sidebar. Thank you, see you soon.