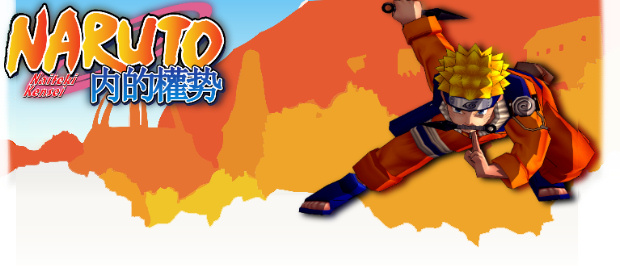 Welcome to Friday update #11!
Everything has been coming together perfectly for NNK like pieces of a puzzle snapping into place. One of the important puzzle pieces for NNK is the movement mechanics. One of the specific types of movement we'd like to introduce you to is our jumping system. Also stay tuned for a teaser of one of the characters everyone has been screaming for over and over, as well as an interview with one of our 3d modelers, Eclipse!
---
The jumping system designed for NNK gives you much freedom airborne. The initial jump into the air is held-dependent, meaning the longer you hold the jump key, the higher you go. There is a second type of jumping you can do after that initial jump called the spinning jump (double jump). Basically the character will go into a spin after the first jump get more "air" with the jump. The last feature of jumping allows characters to take a quick push off walls and structures, called the wall jump, to get more "air" as well.
Combining and mastering this aspect of movement with the other features of gameplay is a must if you wish to stand tall against other shinobi foes you will face in the battlefield known as the internet.
---

HINT #1: His family was the police of konoha.
HINT #2: Has an advance bloodline limit which allows him to copy attacks.
HINT #3: His brother killed his entire clan but him
HINT #4: He left Konoha to train with Orochimaru
HINT #5: His last name is Uchiha
HINT #6: His first name is Sasuke
If it took you to Hint #4-6 to figure out who it was, you're watching the wrong show.
---
And now for our interview with one of our 3d modelers, Eclipse!
Ok, so tell us about yourself?
My name is Brandon Morris, I am 22 and currently live in Montreal, Quebec. I love video games. Go figure, like a lot of people out there it is a passion of mine.
How long have you been following Naruto and do you only read the manga, watch the anime or both?
I started kind of late in the series, a few of my friends tried to get me to start watching it at the beginning, but I said no. Eventually after enough pestering I gave it a try and really enjoy it. I currently don't do either. I started with the anime, once the fillers came I switched to the manga, then took a break for a few years to let the anime catch back up, but I haven't really got a chance to pick it back up yet.
Are there any other animes you watch or mangas you read?
No, I kind of passed my anime phase. I used to watch DBZ of course, Trigun, Fullmetal Alchemist, Elfen Lied, Scrapped Princess, Airmaster, and a handful of others.
So how did you get into modding anyways?
Man is that a long story, I'll try and keep it short. I heard about this DBZ fan-site as a teen (middle school) and checked it out. While browsing I found the mod section, but had no idea what it was, so I looked into it a little, found Bid for Power was active and moving nicely. So I joined there forums after a while and saw the modeling section. Saw some work from others and it got me motivated to give it a try, so I did and I guess you can guess the rest.
And how did you end up at NNK and what exactly do you do on the team?
Kong asked, I said yes. I do models and very few textures. I did the Sakura model of course but I am also working on a few little map models and stuff.
Are there any other projects you worked on in the past or that you are currently working on you would like to mention?
There are a lot of projects in the past, but none worth too much of a mention that you haven't already heard about. I tried starting my own mod a long time ago, it failed, lol. I can't mention what I am working on at the moment, but I'll try and let you know when I can.
Any last words you want to add to this before we bring this to an end?
Yeah, A really good friend of mine is working VERY hard on a small game project that is nearing completion. If you have a chance you can check out Blossomsoft.com. It is an RPG Maker VX game, but he has pour his heart and soul into it. If RPG's interest you, please give it a shot and maybe post on the comments or boards (blossom-soft.com). Thanks!
---
That's it for this week's updates. NNK team: signing off.
- The NNK team