Introduction
Today many people celebrate something that makes part of our lives, freedom. Today we remember that freedom is something we have for granted but in reality, it is something that has been earned, fought for.
25th of April, The Carnation Revolution
On this date, many Portuguese marched through the streets in a powerful protest against the dictatorship and managed to claim freedom and seize the nation`s control. And all done without any violence! Friends and families marched the streets along with soldiers who carried rifles with carnations sticking out from barrels. It was truly a peaceful day.
This day was also relevant for the many colonies that were under PIDE`s control (the state`s police who arrested and tortured anyone suspect of conspiring against the dictator regime), freeing both locals and Portuguese from the harsh laws and violence.
This picture, as many others taken during that day, are the result of years of enclosure, fear and pain felt by families all around the world. This was the day in months were the people could express themselves after years of public surveillance and pursuit, this was the first day were they could go out, together and claim their freedom!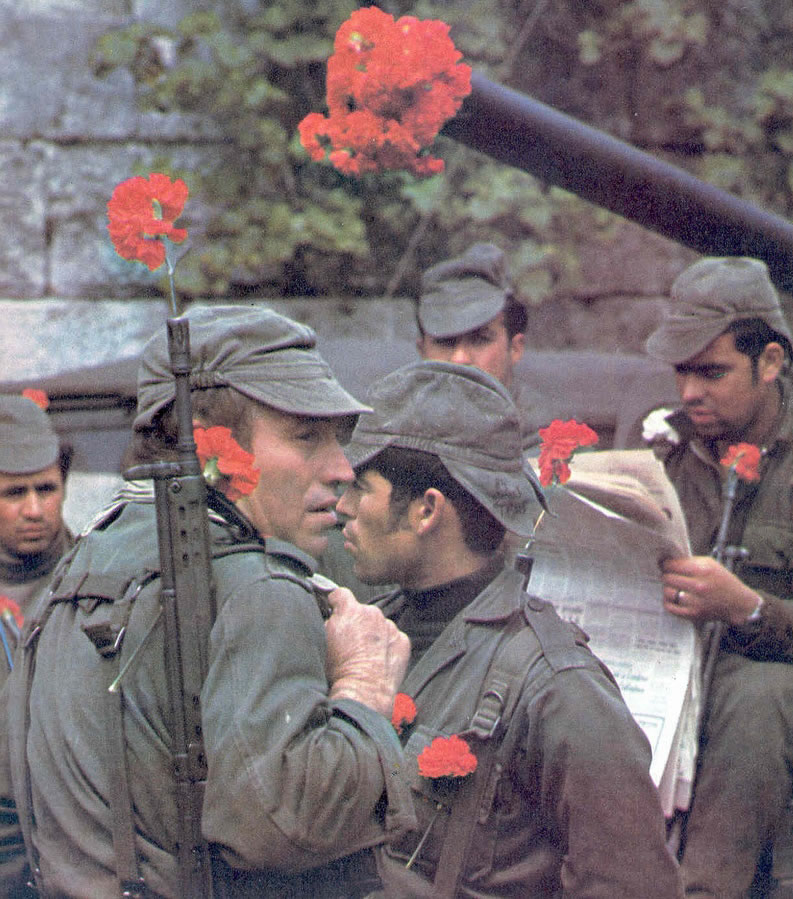 This is the song played on the national radio that day to let everyone know that the time for the protest had come.
We truly recommend listening to it. We confess we got a little emotional...
25th of April in Italy
As we celebrate this day, Italy is celebrating with us as well, although it is a different date, it is for the same reason.
25th of April of 1944 was the day the allies freed Italy from the German occupation, making this also an important holiday about freedom.
Here is the same beautiful song but adapted to the Italian language.
Freedom can be a game
As we are celebrating this day from our homes, we could not stop thinking about our game. This day is one of the aspects we are trying to portrait. Yes, there is still the fear and sadness from war, but there can also be beauty, compassion and peace as well. These are things that we want the player to feel and fret about while playing WWII: The Forsaken Heroes, since such things are part of our lives but we don`t always think about them.
We definitely won`t forget about this day while we develop the game.
Pisca Studios wishes you all a very happy freedom holiday!