The old arts assets for the faction flag generation was not really matching well with the games current look, so we decided to make new art for that purpose.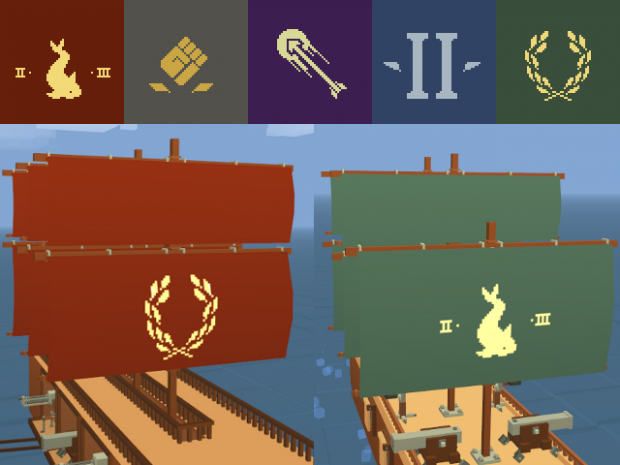 In the top of the picture above, you can see examples of how these flag textures look - we take a logo and then colour it with one of the colour schemes. We use this texture in several places throughout the game to show what faction things belong to.
That's all for this time!