Now that we are on IndieDB, we will be posting regular updates about Freebooters progress like this one today!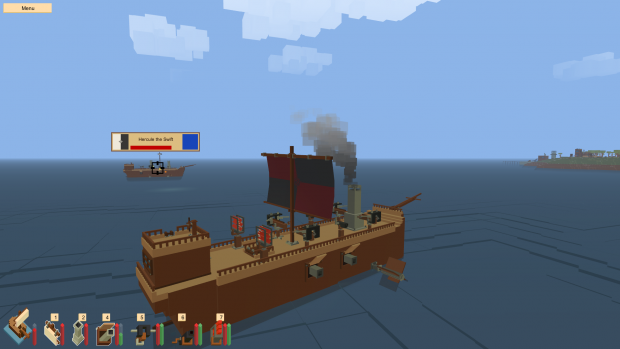 Above is a screenshot showing the new targeting overlay, which informs the player of the health and name of the entity which is under the mouse cursor, as well as any faction allegiance and aggression status (hostile, friendly or surrendered) the entity may have.
With our kickstarter approaching, this is an exciting time to be working on Freebooter and we hope you will join us in seeing how far we can take this game.