First up: Storms!
Right now it is mostly changes the atmosphere of the game but we plan on having it affect gameplay directly by influencing the wind and the waves as well as causing damage to ships at sea.
We've also made some improvements to the AI: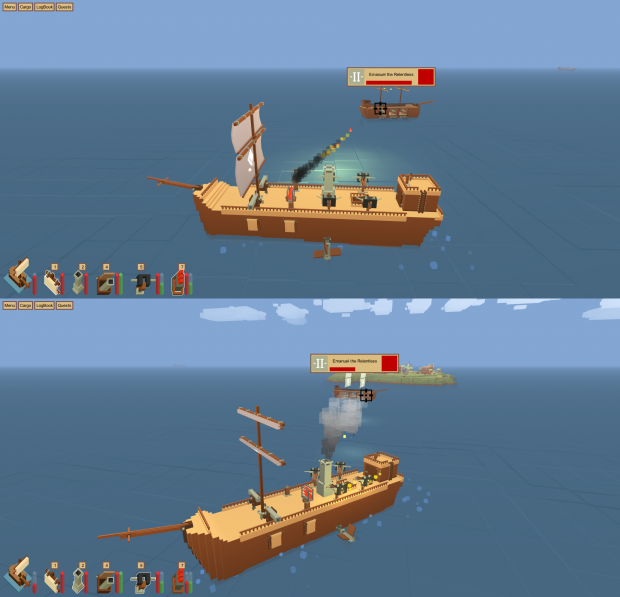 The AI now factors in the position and facing of its guns into decisions about how to move in combat - in the above picture the AI decided swing behind my stern would allow it to deal the most damage the fastest.
That's all for now! Remember to track us here in indieDB to keep up to date with Freebooters progress!