This won't be a huge news post today, as the news is on the light side. Firstly, the demo version of OreSome, Shipyard Mode has been updated to v0.9. This brings in all the graphic, efficiency and feature improvements that the Alpha version has had for a while now. Should be a nice jump for those that want to try the free version rather than the main Alpha.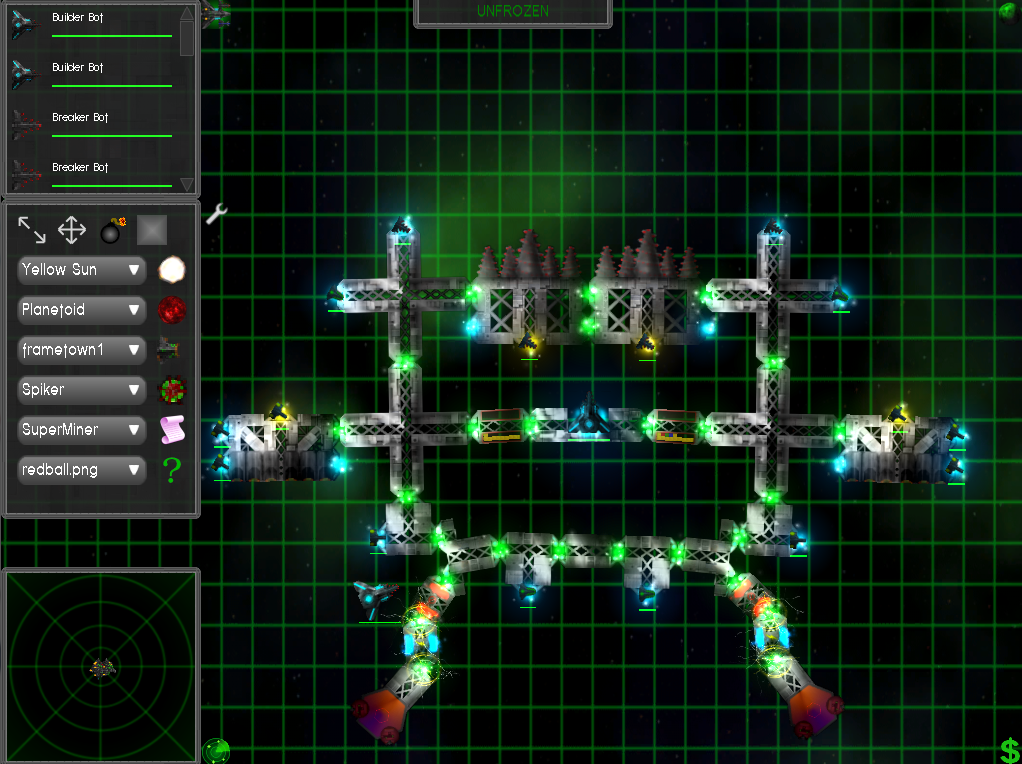 Coming soon will be general improvement, along with a few specifics for the multiplayer component. Ore pickups and projectile syncing is first on the agenda, with planets, debris and stars following soon after. That should leave the experience feeling a little less bare bones once those changes are in and the stability is patched up a touch. Hopefully, this won't be long in coming. A fractional improvement has already been added, as mentioned below.
v0.51
Added Lidgren auto port forwarding, may reduce issues caused by port 14242 being closed
Fixed minimisation in multiplayer not being retrievable
Fixed various issues with IP text entry
Well, this time was brief, but with luck there will be more soon. So, see you later curious androids... but not too much later.