Live like a stray in a beautiful open world
Flow's Island is a multiplayer game in which the player impersonates a stray dog, abandoned on a deserted and mysterious island, inhabited by ancient tribes. The objective of the game is to survive on the island, exploring, hunting and completing missions for tribe members, acquiring points to customize your dog and improve its characteristics.
Play the Way You Like
You can play Flow's Island by choosing between single player or multiplayer player without losing your character's progression.
Singleplayer: no one will disturb you during your adventure. Focus on daily missions and survival without any help.
Multiplayer: play together with strangers or create/participate in private sessions with your friends and always live new adventures, working together with your pack for survival.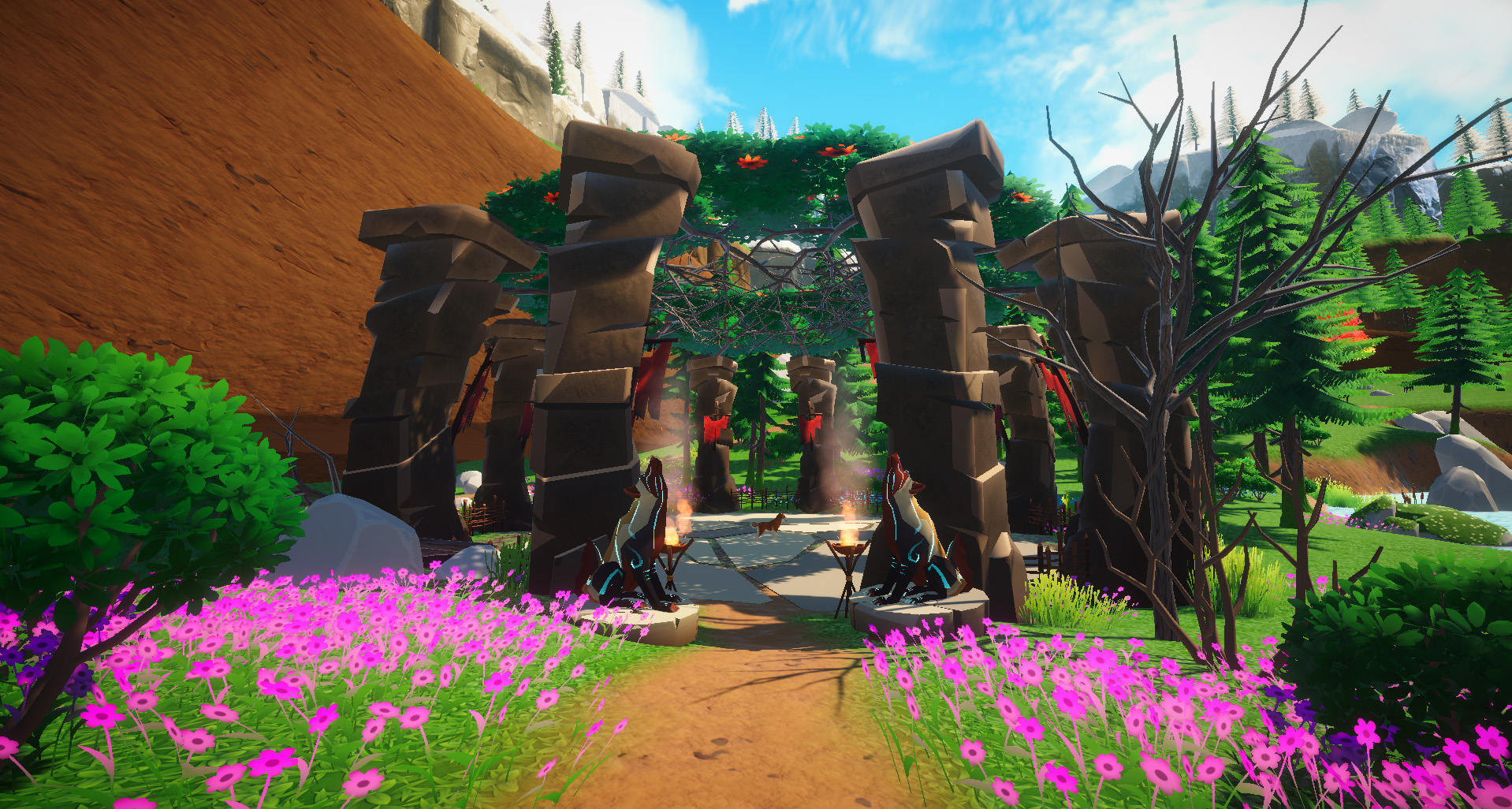 PvP and PvE
To get the title of Alpha Dog you will have to fight your kind. Go to the arenas scattered around the game world and challenge your opponents. In singleplayer your skills are tested by an increasingly aggressive artificial intelligence, in multiplayer you will challenge your friends or other players.
We will soon launch a fundraising campaign to finance the development of the game which will allow us to insert contents and mechanics even more detailed and fun to play. Click here to subscribe now