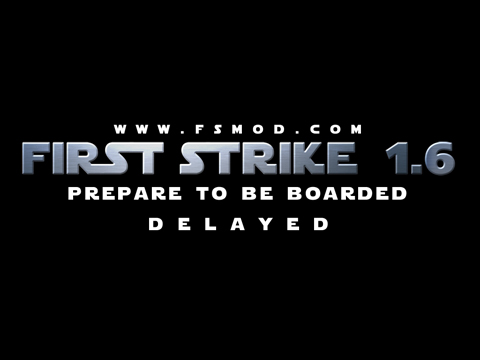 MERRY CHRISTMAS TROOPERS!
Unfortunately as the title of this news post has most likely clued you into, we have suffered a delay with the release of First Strike 1.6, a few issues have arisen that we have had to deal with which have hampered our development resulting in us missing our self imposed deadline. We're sorry to disappoint those of you looking forward to playing this new content, but we thought it better to get these issues resolved prior to release rather than getting something out to you that is suffering from a number of bugs and is less polished than what we'd be prepared to release to the public. Some really great work has been done and we can't wait to let you at it, but we really need to get these issues resolved first. So bear with us and in a few weeks we should have something really special for you to get to grips with.
In the meantime after Christmas we will continue to release news updates to reveal upcoming features, and to keep you up to speed with our progress as we inch closer to release.
So once again, apologies from all at First Strike to those of you expecting the release today, rest assured we'll have it out for you soon.
MERRY CHRISTMAS AND WE'LL SEE YOU ON THE BATTLEFIELD TROOPER!