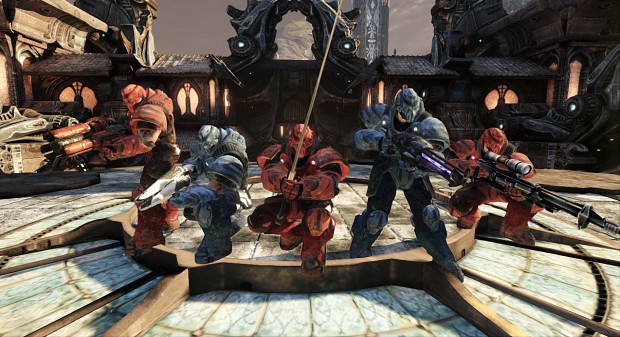 The very first demo (v0.2-Alpha) for Feud has been uploaded. The download link is below:
Indiedb.com

This download is the installer for an alpha build of Feud, containing the alpha features mentioned on the front page. Just download the file, run the .exe and install to desired location. After the installation is complete, search for Feud in your start menu or go to (installation-path)\binaries\win32\udkgame.exe and run the game.
The minimum requirements are as follows:
Windows XP SP3 (32-bit), Windows Vista, Windows 7 or Windows 8
2.0+ GHz processor
2 GB system RAM
Shader Model 3 compatible video card
As of now, an options menu has not been implemented yet, so I'll be uploading the necessary .ini files with directions on how to edit them and where to place them as well as a list of console commands later on, in order to allow you guys to change the settings.
Looking forward to feedback from you guys! Happy Gaming!
EDIT: UDKSystemSettings.ini file for PCs with low specs can be downloaded here: Indiedb.com