Now, the game has gone to the testing and finalization phase. I'm now checking for bugs and preparing it for the release. Also, the intro for the game is done. Yes, you can view some screenshots of the intro: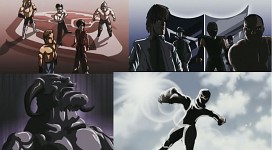 I have released the first version of the intro on Vube:
Final Slam Vube Intro
(please help me Like it there!)
The game will be released quite soon. By the end of the year. Before Christmas, I hope.
Regards
Josh Tam