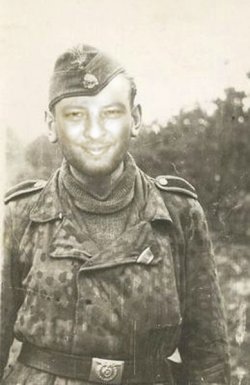 What is your gamertag in Heroes & Generals, and what's the story behind it?
Reto.BombeBo – because I love guns and explosions!
What is your position at Reto-Moto?
Effects Dude – I'm making gunshots and explosions look good!
For how long have you been working here?
Since December 1st 2011.
What games have you worked on?
Hitman: Contracts
Hitman: Blood Money
Kane & Lynch: Dead Men.
Which tools do you use for making Heroes & Generals?
Softimage XSI, Photoshop and FumeFX.
What are your hobbies?
Making electronic music, traveling and watching movies.
What's the best thing about Heroes & Generals?
The endless possibilities for the future development of the game and the intensity of the battles.
What's the best thing about working at Reto-Moto?
Working in an environment where people are extremely good at what they're doing and are happy doing it. We also have a friendly and relaxed relationship among each other.
What are you working on right now?
Animated particle textures and environment effects.
What are your favorite games of all time?
DOOM! Must be the only game where I almost lost my real life playing due to giant shocks and no sleep or real food for days.
What are your favorite movies?
Fargo, The Big Lebowski, Goodfellas, Casino, The Shining, Alien, 2012 and Sunshine.