Let's talk a little bit about farming in Muspell.
As you've probably seen, Muspell is highly inspired by Minecraft but also farming games like Stardew Valley and the Harvest Moon series.
One of my goals with the game design is to introduce some more RPG-esque elements in a sandbox game. Hence, farming is one way to collect some gold and make your hero progress.
How does farming work actually ?
First you'll have to buy seeds. Every morning, a random merchant pops up near your starting point. This merchant could sell anything, and there is a chance that he sells you some seeds.
Second step, no surprise, plant the seeds! Then you'll have to wait several days before you can collect your crops.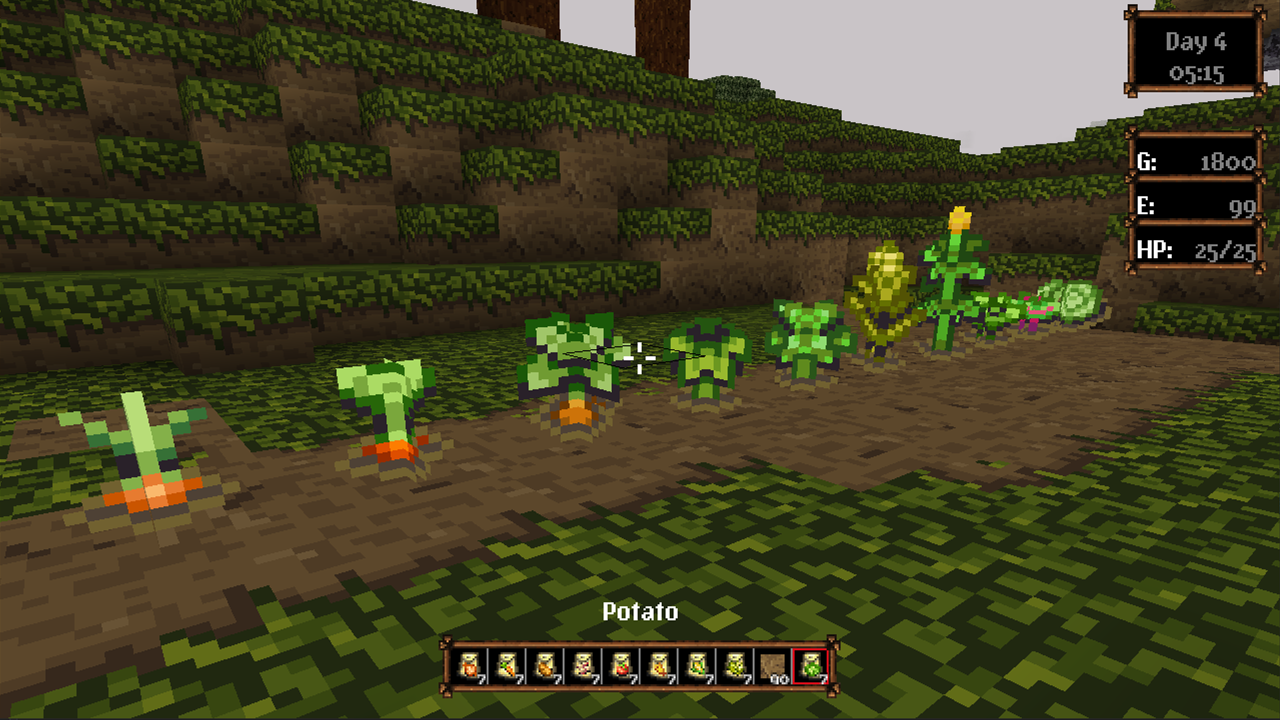 The Outbox
There is one special item you can place in the world, that you get when you start a new game. It's called the outbox. It looks like a regular chest with a gold coin on the top, but its purpose is to exchange your goods for gold.
All you have to do is place your crops in this outbox, and at nightfall you'll get money, with a short daily summary.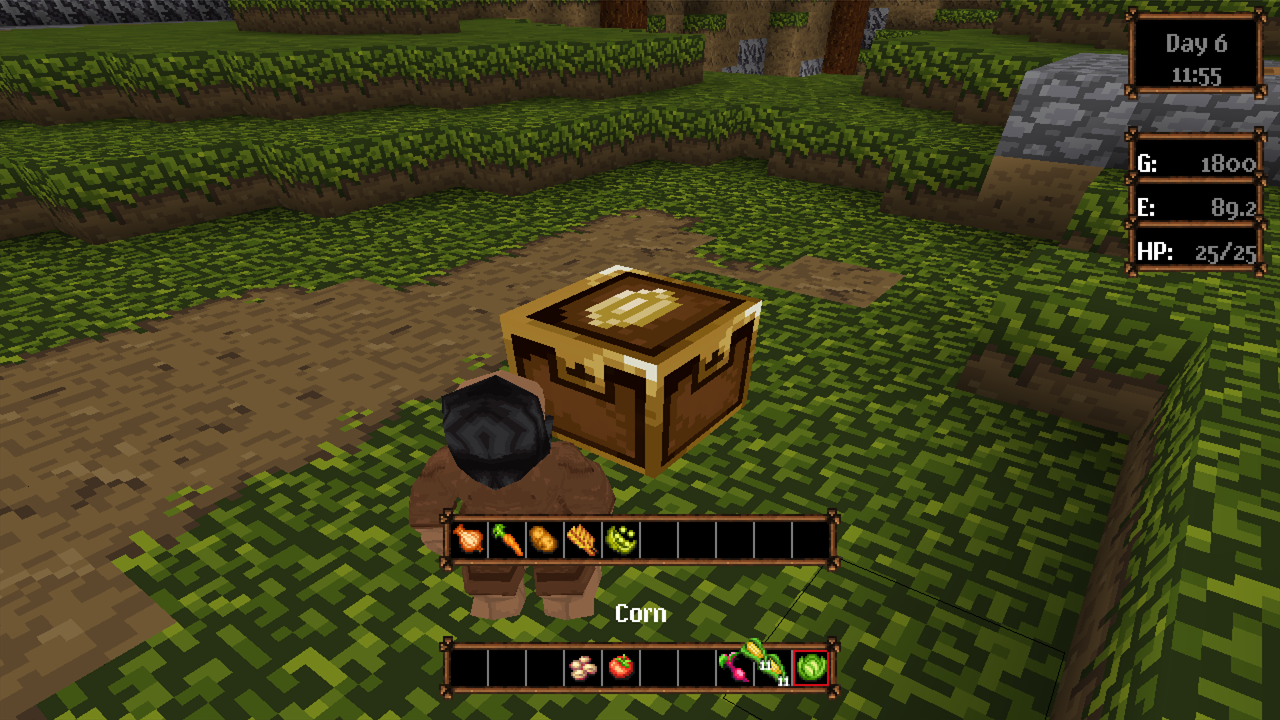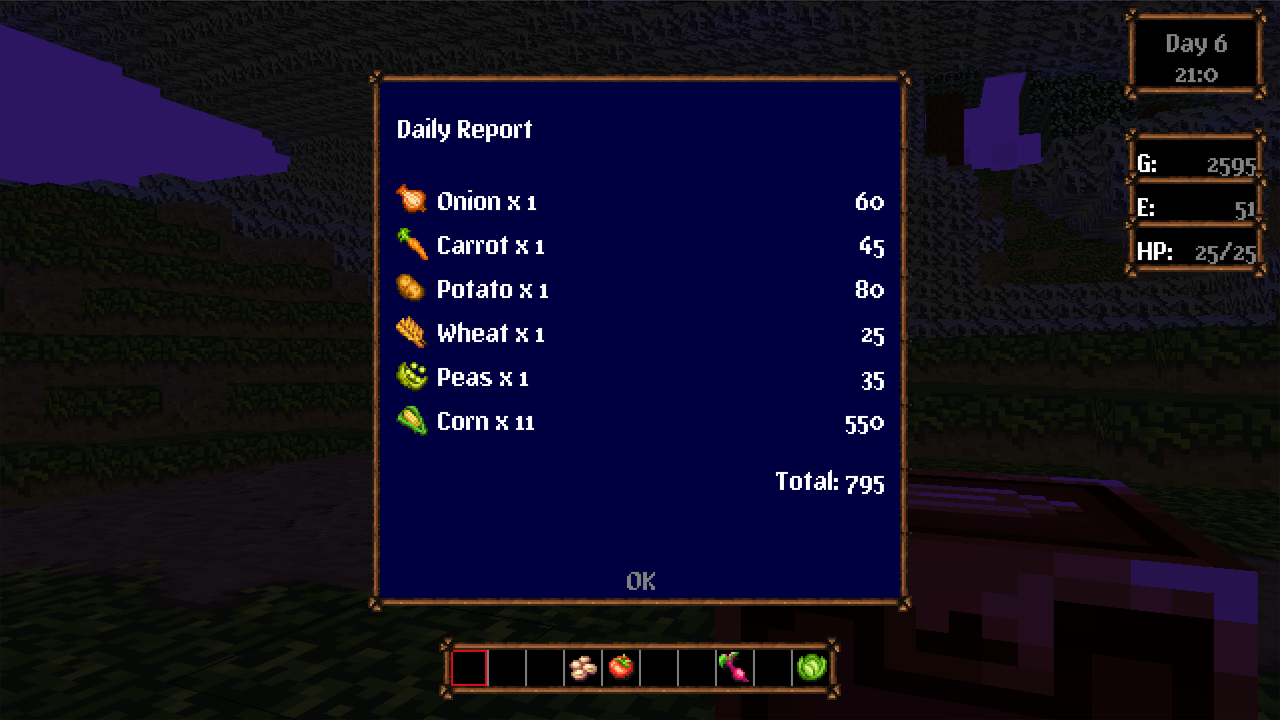 What about crafting ?
There will probably be some sort of crafting in the game, but more for magical recipes and runic words (Think about the Horadrim Cube of Diablo 2).
Farming is a way to get money and buy stuff for your town/fortress. I'm not sure yet if there will be many recipes for food using your crops. Maybe ?
Anyway, it seems to make sense in my head, and I'd say it's rather fun to play!
You can wishlist Muspell on Steam, early access will be opened soon. I still have a todo list to bash then I'll probably send the game for review. Even if the game is light in content, I really want to share it as soon as possible and continue to work on it over time.