EXTREME! retro shooter released for PS4
Today we released pixelBOT EXTREME! the hardcore arcade shooter for PlayStation 4. The game is an old-school side-scrolling shooter that comes with a colorful twist: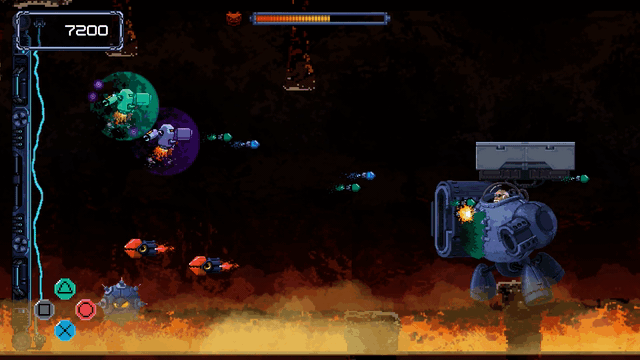 Each enemy is colored in one of 4 colours, red, blue, green or pink. To destroy an enemy, the player needs to hit them with a rocket of the same color. Shooting the rockets is done by pressing the same-colored button. The red circle shoots a red projectile, the blue cross a blue one, and so on.
This creates a unique gameplay that feels like a mixture between R-Type and Guitar Hero.
All this is packed with an EXTREME! difficulty level. Dying and respawning is a core mechanic of the game. But don't worry, you have endless lives and lot's of respawn points.
The game is available in European and American PlayStation Stores for $ 9.99 / 9.99 €
pixelBOT EXTREME! - PlayStation Europe
pixelBOT EXTREME! - PlayStation US
Website: www.fusion-play.com/pixelbot/