We can't be stopped! It seems like every day we make more advancements in the gameplay and the visuals behind Combat Cats.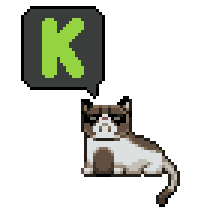 Remember to visit our kickstarter, only a few hours left!
It's been a busy and frantic week for us as we continue to take strides in development. There were a few good additions to the game this week, let's take a look.
The first addition to the game this week is the "super gem" powerup. This little when this little gem appears on the grid, all you need to do is tap it and watch the mayhem ensue:
The second, and coolest addition to those of you that like customization options is the Aircraft Hangar, where you'll be able to spend the coins you earn in game on buying new aircraft and pilots. On top of that there have been a few improvements in the graphics of the game, some additional flair added to some of the effects in game.
It's been a crazy few weeks, and as our kickstarter campaign draws to an end, we all have great feelings of gratitude for all of you that have contributed to our cause. We work day and night 7 days a week crafting the best possible experience. We are fastly approaching release, and the game gets better and better every day!