This new edition of Wholesome Direct will showcase tons of games, including interviews, developer announcements, and exclusive footage.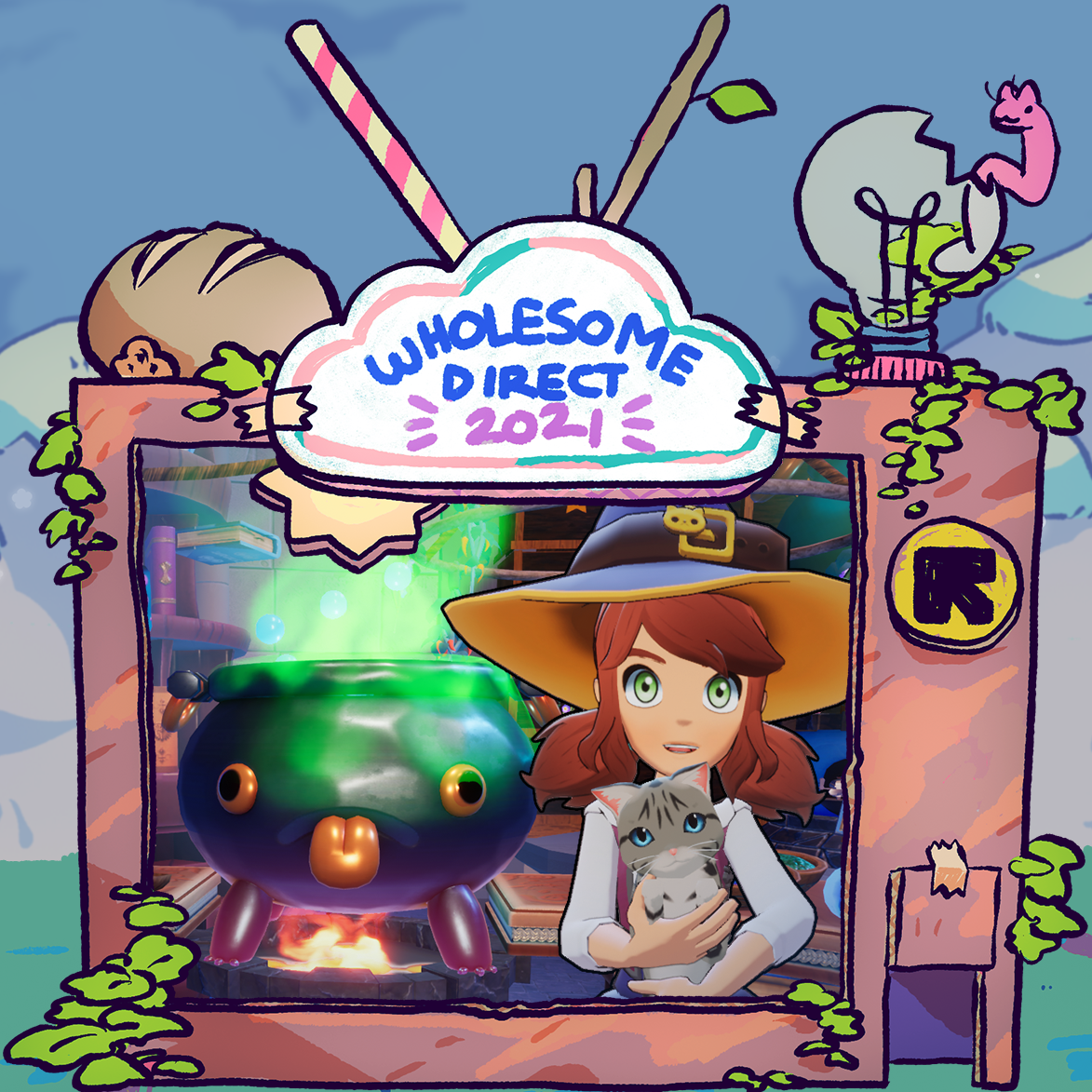 We are thrilled to take part in this incredible event, along with other unique projects.
This new edition of Wholesome Games will be aired on June 12 at 10am PT / 1pm ET
It's going to be a very special event, if you don't want to miss it, head to the following link to get notified:
---
What updates we have on Witchery Academy?
We've been working towards Wholesome Direct until March, and after that, we had a small break to recharge.
Since then, we haven't stopped.
Workstations on the Potion Class

Visit the potion class to make powerful potions on the cauldron. You will need raw ingredients harvested from your garden or another type of ingredients such as herbs, juices, essences...
You will use different workstations in the Potion Class to transform the raw ingredients (aubergines, carrots, pumpkins...).
Play a minigame to get the new ingredients and add them to the cauldron.
Wait a little longer to obtain the potion and then you can sell it or give it as a gift to make friends!
Make tons of potions to make your teacher proud and improve your skills as a wizard!
Continues test on Nintendo Switch as well as PC
At least once a week, we test Witchery Academy on the Switch to check performance and spot any nasty bugs.
We want to make sure that Witchery Academy runs smoothly not only on PC but also on Nintendo Switch.
---
If you haven't added Witchery Academy to your wishlist steam, now it's your chance:
---
Where else you can find us?
Let's hang out on Discord :Discord.gg
Support us on Patreon: Patreon.com