The production team has been busy to help improve the visual appeal of WWII Online, and today we're going to show you a couple of before and after (work in progress) screenshots. We think the Air Force guys are going to be pretty pleased to see the updated water shaders as it will add depth perception while flying over all waterways. PITTPETE has been working diligently on the improved textures of all ground terrain textures, and Tr6al is working to create new town layouts in existing towns to diversify how battles are fought. Leave your feedback in the comments section.
---
REVIEWING WATER SHADERS
Here are the current shaders.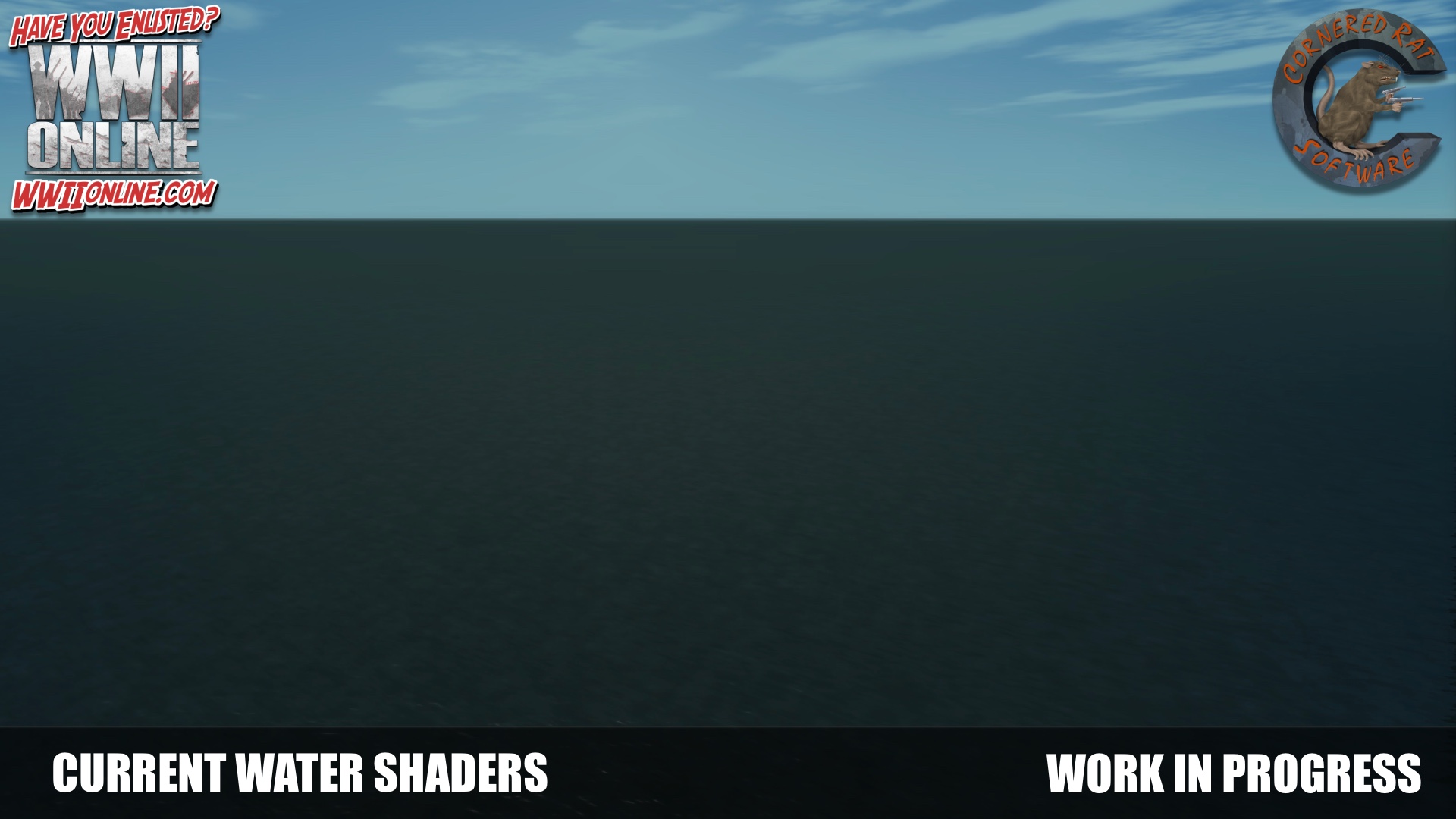 And now for the updated version!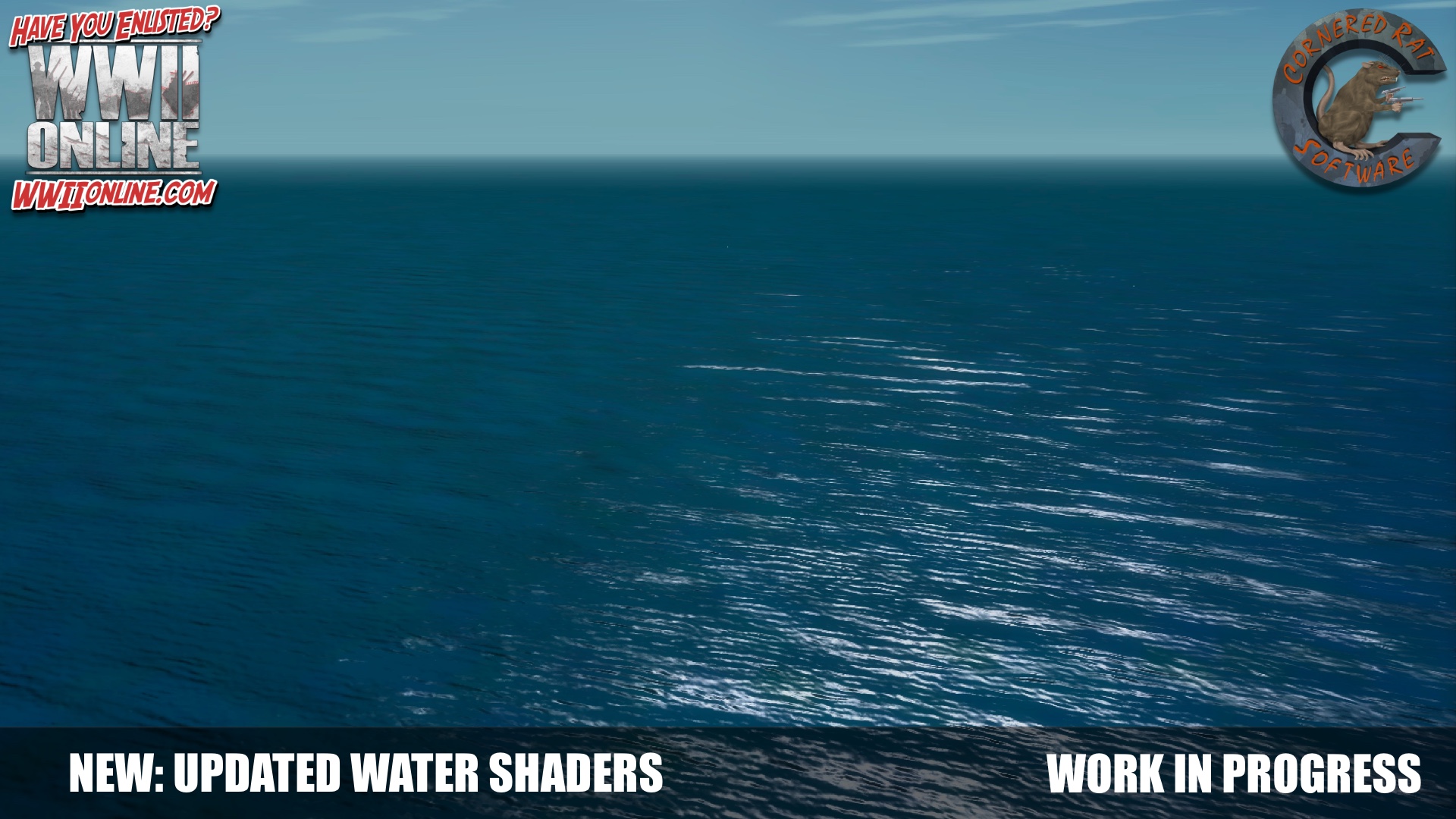 ---
TERRAIN TEXTURES (AS SEEN IN DINANT)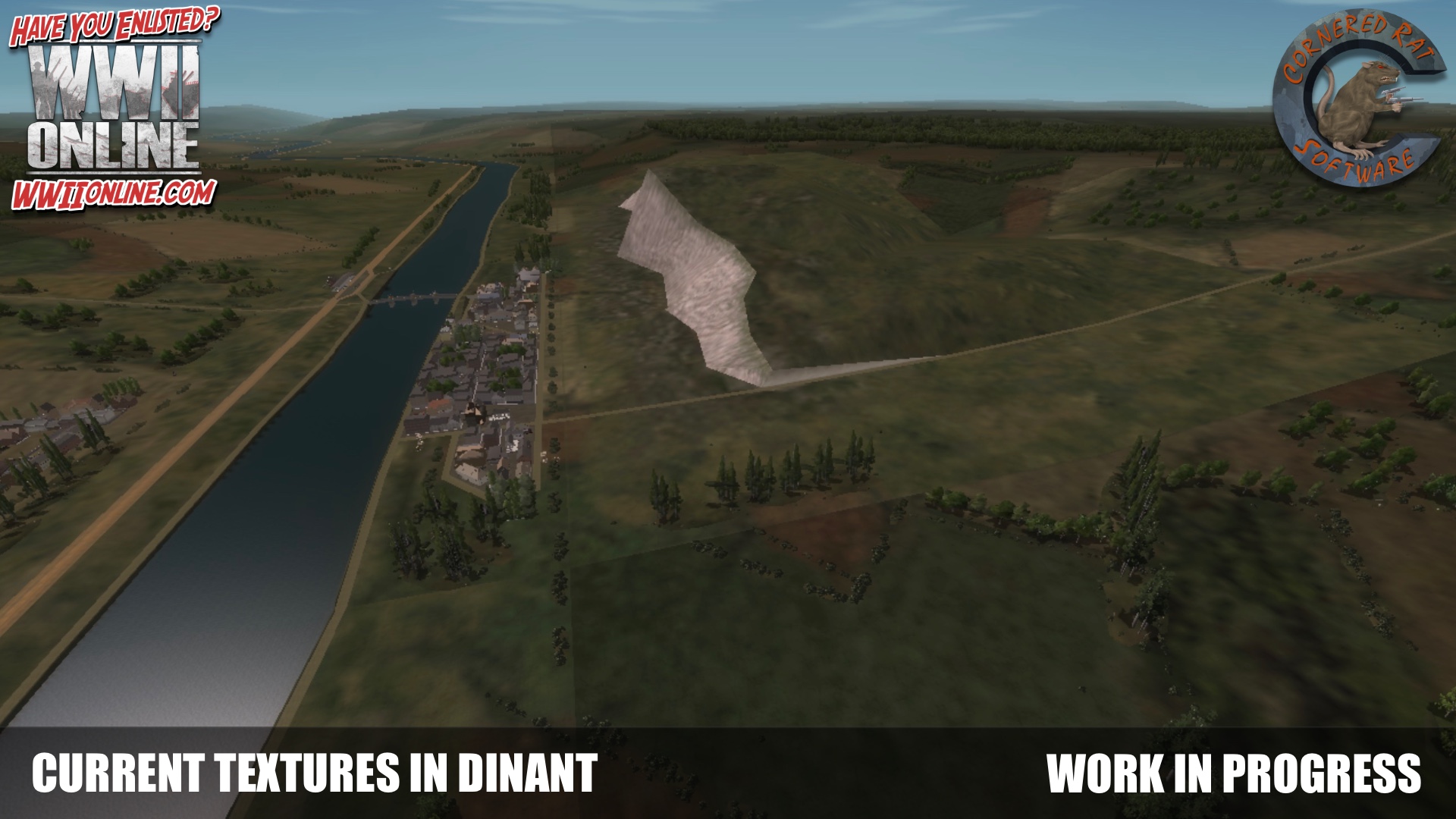 And now for an updated look at Dinant.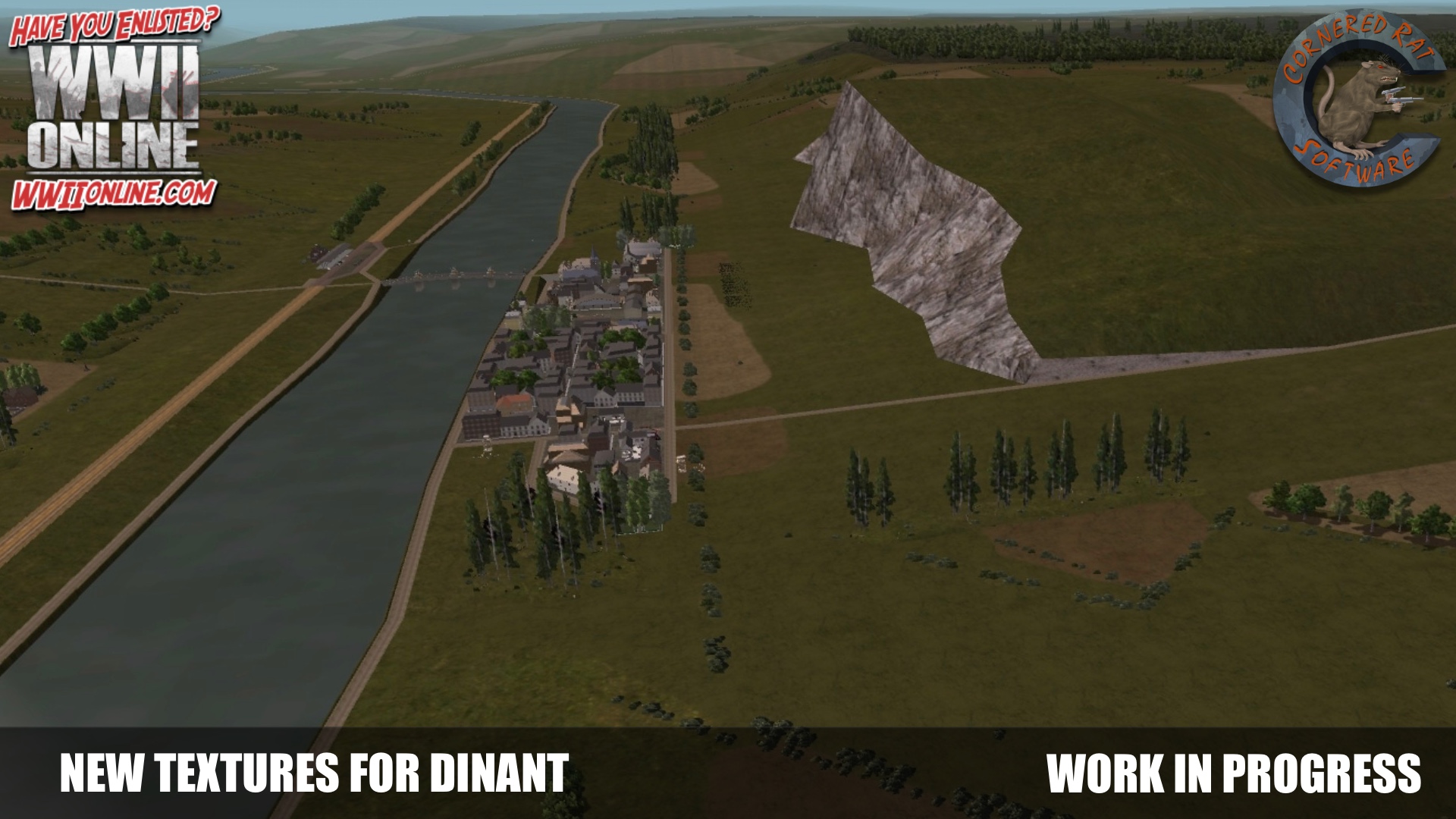 ---
ENHANCING TOWNS LIKE "MALDEGEM"
Here's an example of how the team is working to get you enhanced city layouts to diversify the way battles are fought. Special kudos to Tr6al for all of his hard work.