UNION is a cooperative spaceship simulator where up to five people work together to control a warship.
These past two weeks I've been working on the core of the Engineering UI, the "Power Systems Wheel", which allows you to route power around the ship.
The wheel gives you a lot of flexibility in how you power your ship. The image below contains examples of what these configurations might be. The description of these configs is contained in the image.
You can create config presets and switch between them instantly, giving the Engineer an ability to plan ahead and be prepared for almost any situation.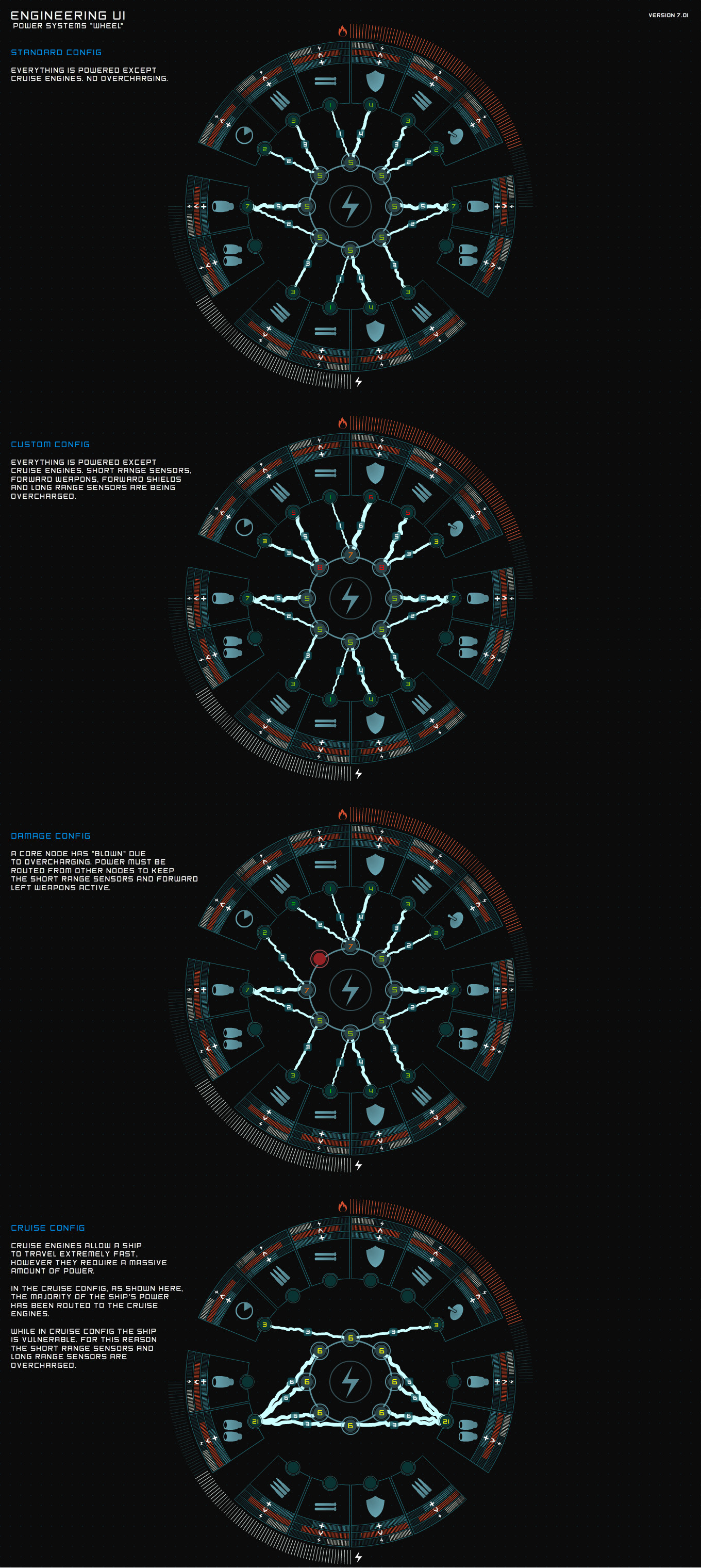 Thank you for reading.
I'd appreciate any feedback you could give in the comments.
All the best,
Mark