Hello everyone! It's been while since our last update, but no worries a lot of work has been done.
I'm quickly going over the various updates, changes, improvements and additions our engine and game underwent the past few weeks/months. A more in depth explanation about the parts can be given if you would like to have one, feel free to ask. So, once again huge thanks for all the interest and let us begin.
Engine:
- The new and improved -Ability Editor-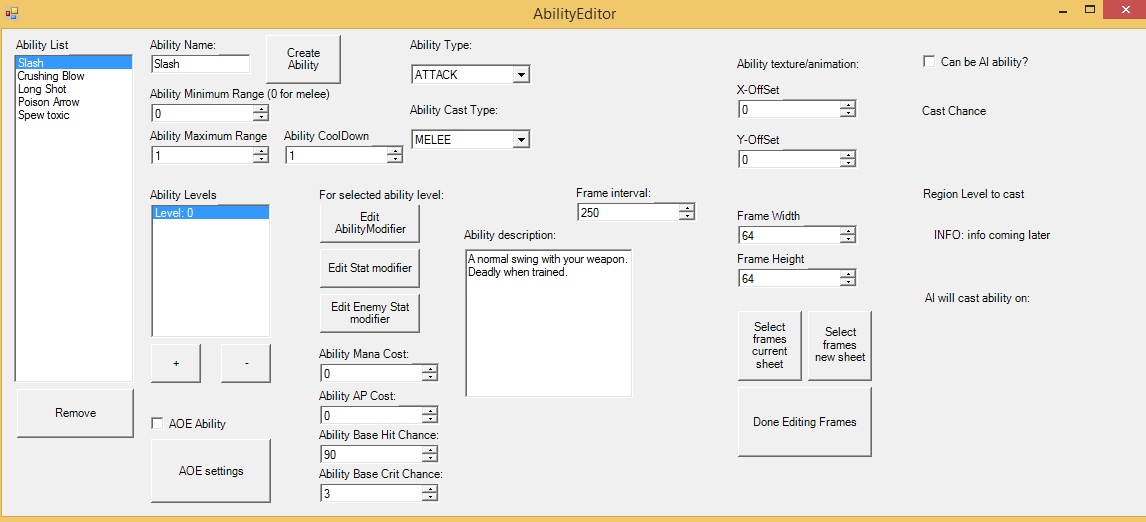 An intuitive, quick and easy to use editor for our engine to setup the basis for various ingame abilities for both the heroes of your party and the AI enemies. How it works is simple, you start with giving your new ability an unique name and press "Create Ability" from there on out you can select either a single frame or various frames to create an animation to show the ability icon as (option to the right). You can quickly assign the minimum and maximum ranges of these abilities and their cooldown.
The "Ability Levels" tab displays the various options for abilities that can be levelled up in the game. Some of these options include: "Ability Mana cost" per level, the "Ability AP cost" (AP standing for action points, a unique mechanic for in combat), "Ability Crit Chance" (stacks with the character's base crit chance), "Ability Hit chance". The "Ability Modifier" is a special property that modifier the caster's stats when it casts the ability, this "Slash" ability for example has a ability modifier of +1STR meaning that casting this ability will deal extra +1STR damage. Once this ability has been cast the modifier will be over. If you want these modifiers to last after the the ability has been cast, you can use the the "Stat Modifier" tool. The modifier has a turn timer to indicate how many turns the modifier lasts. Useful for spells/abilities like "Heal over time" healing the target for +3HP for 3 turns. It would have a turntimer of 3 and stat modifier of +3HP. The same applies to the "Enemy Stat Modifier" buttons, the difference here is that a certain modifier is applied to your ability target.

- The all new item editor:
This one is pretty self explanatory, take a look
Gameplay:
Let's show and don't tell with the new gameplay additions:
- The game inventory and equipment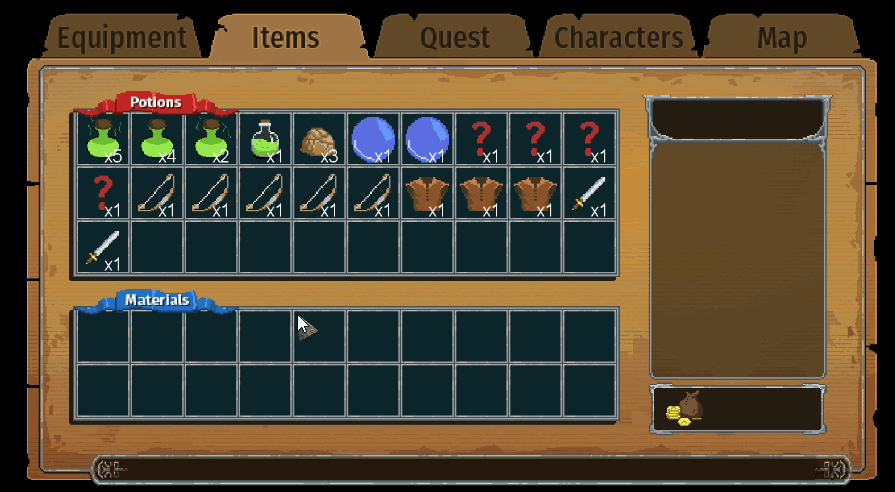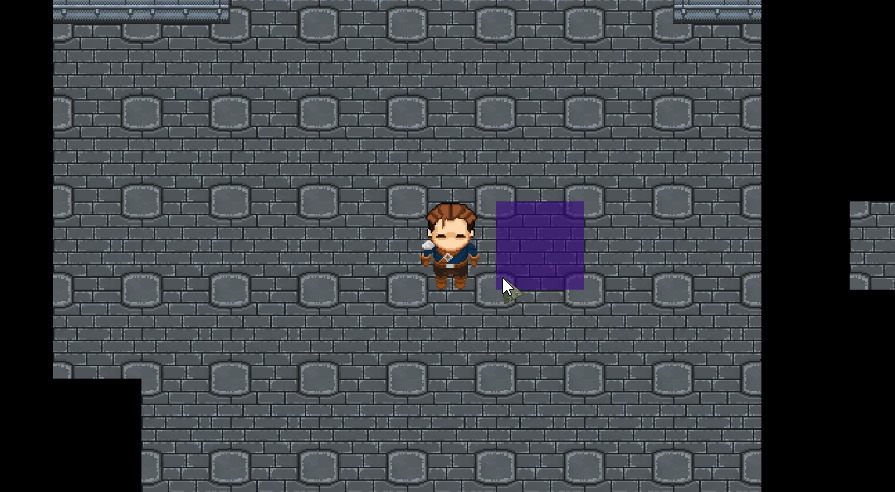 - And lastly a preview for the next part: The counter mechanics in combat