Enemy Races Preview #2
Snake Warriors
The feared Snake Warriors have been housing in the rocky regions of the desert for ages. They are sneaky distant fighters as well as strong warriors in close combat.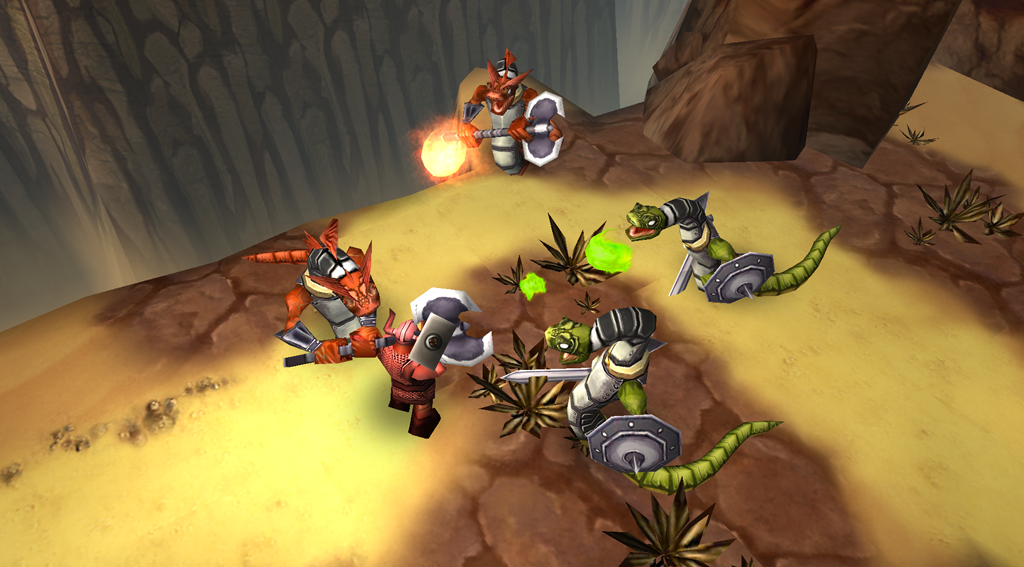 Both units are armored and have a strong melee attack. It's even harder to dodge their distant attacks, when they show up in a smaller group.
The green Snake Spitter spits toxic slime which slows you and drains life. It wields a Sword and is armored with a shield. The red Snake Drake spits fire. The fire stays burning on the ground and ignites any unit who will walk through it. If you get too close to the Drake it will attack you with its mighty axe.
The Snake Warriors were fun to work on and their special abilities should cause some serious trouble ;). I also wrote a small tutorial about animating it's "Run"-cycle. You can find it here in the tutorials section.