Enemy Races Preview #1
Desert Bandits
The Bandits are a pack of thiefs, murderers and burglars, who fled from their penalties. They ambush any wanderer who tries to cross the desert, and no one is known who survived one of their deadly traps.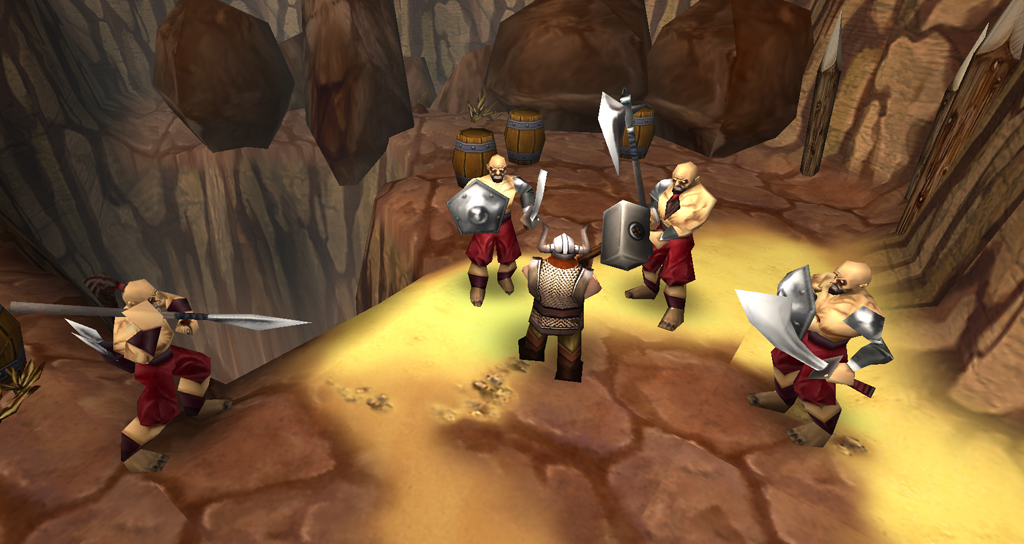 The Bandits were the first enemy units we worked on. When modeling, I gave each of them a very low polycount budget. We didn't have a clue how much tris our scene would contain because the environment assets didn't exist yet. That's why they look so PS1 style ;) I learned a lot about animating convincing attack, hit and death animations. Rico built the enemy behaviours and had a lot of hassle when coding the pathinfing. While I'm still satisfied with their look I will revise their textures and animations further down the road.
The Bandits usually appear in small groups consisting of melee and range units with fast movement and attack speed. You have to quickly engage them in battle or you won't survive their assault. If they bring a Shaman into the fight, you are in serious trouble.