Hello and welcome back!
This week we take a look on the first foe, which you encounter in Kalaban. It's a hybrid of a man and a canine creature. It hasn't got a ranged attack, but instead it runs you down and starts to tear through your flesh.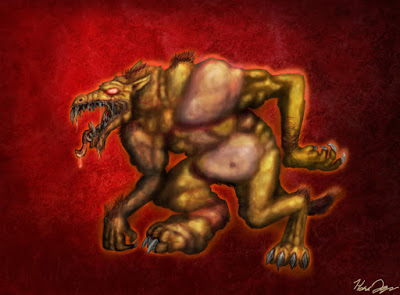 As you might know, the development of Kalaban began in January 2015. First we tried to create a sidescrolling prototype with simplistic action adventure elements, but that version seriously lacked fun gameplay. So, we decided to take the perspective to this topdown/isometric view, where you can see the action from above, and the enemies can creep on you from 360 different angles, instead of 2.

'Bruiser' has gone through many iterations during the development time, and this current version is the fifth variety of it. I've experimented with prerendered graphics along the way, and tried to emulate the hand-drawn style of Bob with various results. The current look and art direction of it is finally aligned with the rest of the game.

When creating character graphics and animation, you have to be very conscious of what kind of effect you want to achieve. Is your character wobbly? Does it have a limp? Does it move with a robotic precision? Does it look around and is it aware of its environment? Does the character posses wisdom or intelligence?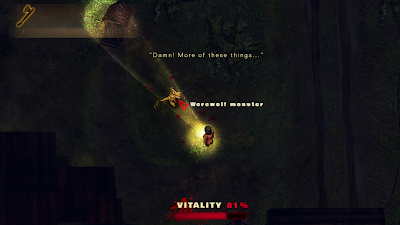 The Bruiser is a blunt and a mindless mutant, which stumbles around, but slashes its foes with terrifying strength. Its appearance might fool you to think it's almost harmless.
That's it for this article, thanks for reading!
- Harri J.