Two weeks into Early Access! So far things have gone well - we haven't had many bugs crop up, but we have had some suggestions on gameplay improvements. Here are the changes we've made for this update: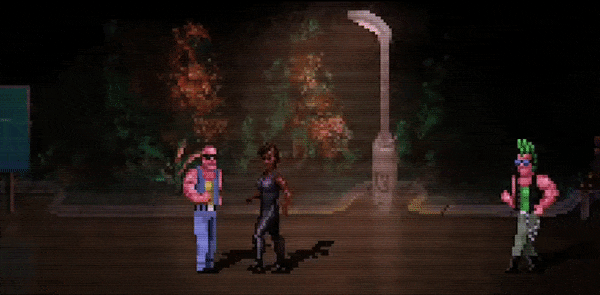 Throwing - thrown people knock over standing people. If you didn't already know how much extra damage a throw did, this'll give you another reason to use it! We've also speeded up the throw animation, so you're slightly less vulnerable while doing it.
Difficulty - the difficulty setting now changes how long you're invincible for after getting hit, and how long enemies stay down before getting back up.
Achievements - the achievements for beating levels and the story modes work now. There's an option in the Gameplay menu to reset your achievements, in case you like seeing the pop-ups! Careful though, there's no confirmation on it - it's only a temporary thing that we'll take out at launch.
On the controller front, we've started testing with PS4 controllers, and so far it's looking like a conflict between what we've done to make sure any controller will work and what Steam Input does to make sure any modern controller will work. We're looking at what we can do to resolve that, but as we said in the last update - it's not a quick fix!
Fond out more about Eight Dragons here:
Store.steampowered.com