We're sharing our alpha build of Eco next week, November 23rd, and we're wrapping up the core features for that release: buildings, skills, farming/food, research, meteor.
You can upgrade/create your pledge here if you want to check out the game during alpha: Strangeloopgames.com
Here's the updates for the week:
Eric - eric@strangeloopgames.com
Worked on all manner of various bugs in push towards alpha release.
Building up our playtest settlement: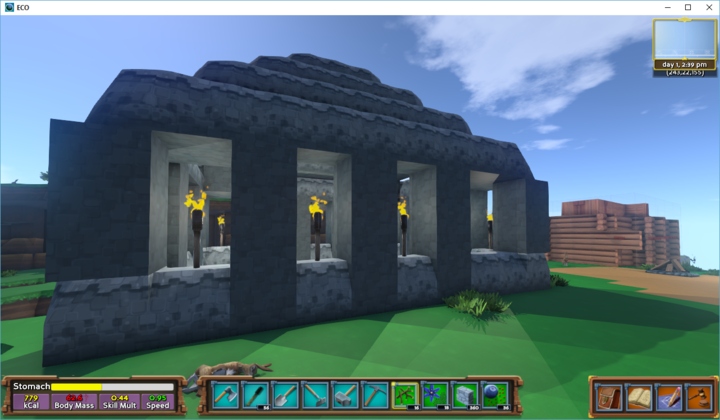 Craft table setup: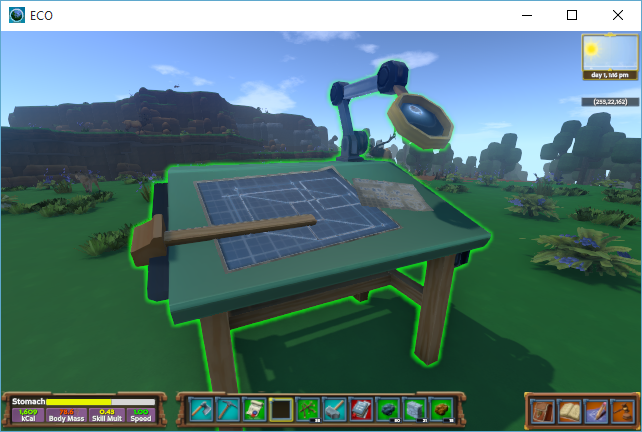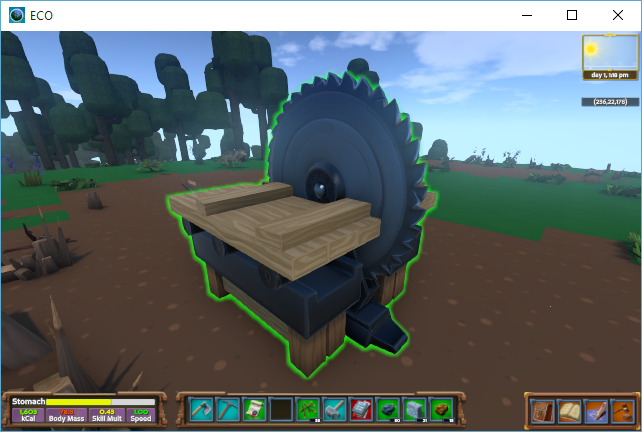 Fuller - nfuller@strangeloopgames.com
Bug stomping.
Also finished up the tech tree, added some extra items to fill out the more advanced tiers.
Here's a picture of our Strange Loop Settlement: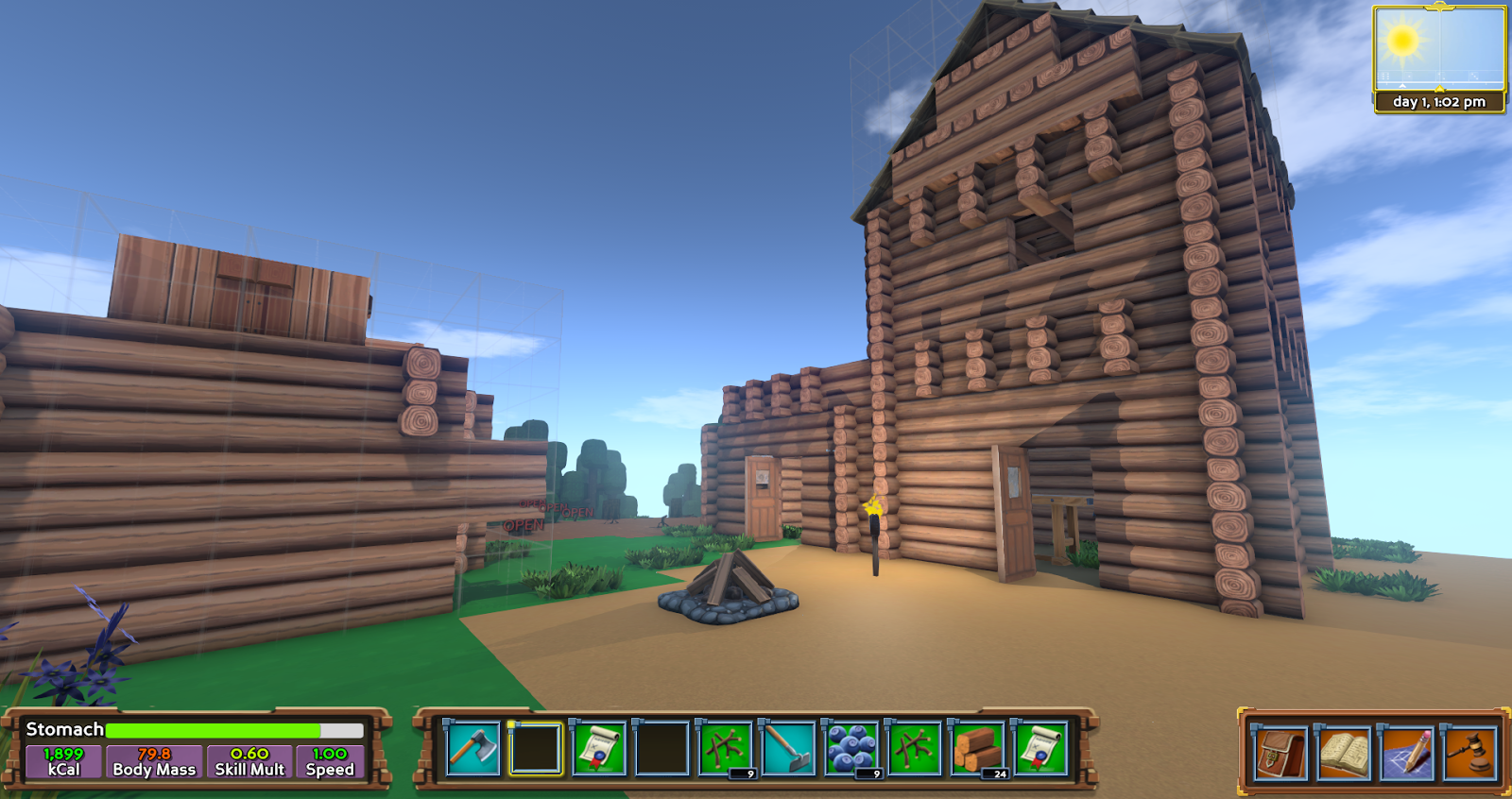 John - john@strangeloopgames.com
Getting things sorted for our alpha release next week! Reviewing, iterating, and bug fixing on skills, crafting, buildings, ecosystem, and laws. We moved our task tracker from Pivotal back to Trello (since they wanted to start charging, and there were some features we liked better in Trello). The board is public so you can check it out here: Trello.com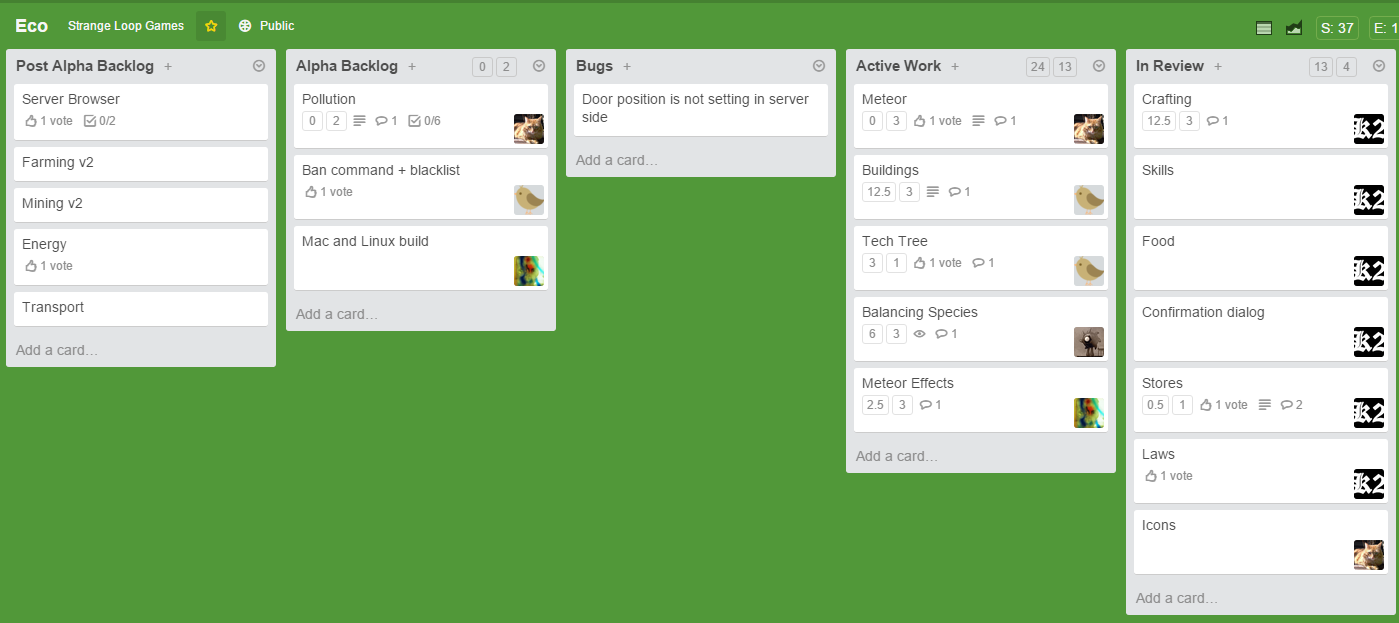 Keegan - keegan@strangeloopgames.com
I've been working on some crafting table tweaks, back on the meteor effects, and just overall now going around doing touch-ups and quick content additions to fill in gaps for alpha. Working with Milenko on our strategy for assets in the future, and of course we're all finally starting to get to testing things in game now.
Milenko - milenko@strangeloopgames.com
Been a busy week. Did some pitch art for something else, tried out an art pipeline for our 3D assets, did a bunch of new icons, did a quick sketch of the anti asteroid space laser and started looking back at the environment revisions, trees and all kinds of other stuff.
Thanks and hope to see you in our alpha test.