We did our first live stream of the game on Twitch and had a ton of great questions, here it is if you missed it: Twitch.tv
Some people from the Dev Tier jumped in after and found a number of bugs which we've fixed, so big thanks for their help. We're planning to do these bi-weekly, watch our Facebook/Twitter for the next scheduled one next week.
Also, our account system is up, so fill in those T-Shirt sizes if you're getting one and haven't yet. Kickstarter prices remain till alpha release.
Here's the week's progress towards alpha:
Fuller - nfuller@strangeloopgames.com
Getting the bugs from the twitch demo straightened out.
Also, buildings progressing as normal. First dev-tier players got in there and tried it out so we got some great feedback on the process as a whole. I expect this system to develop as time goes on based on player feedback and the needs of the community.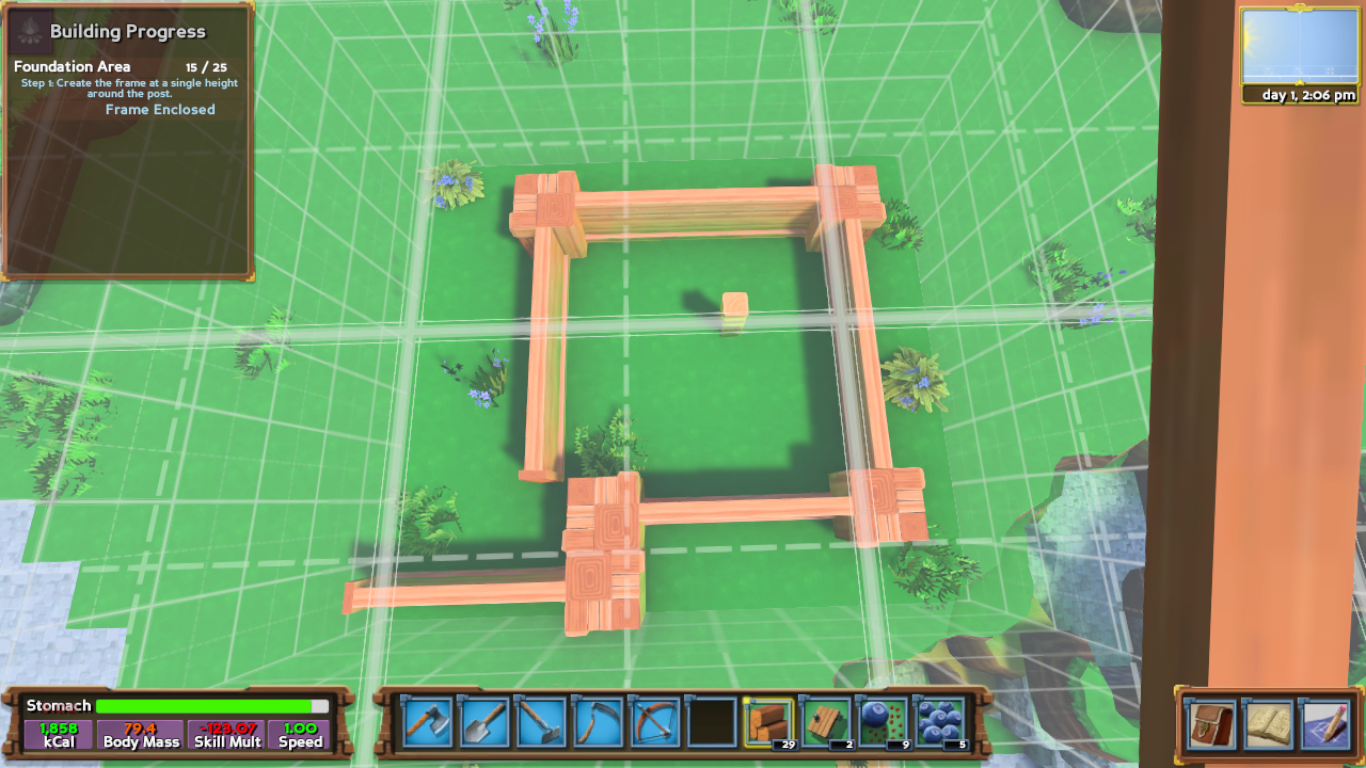 (Credit to mantolwen for the screenshot, all his demo shots can be viewed at: Imgur.com)
Eric - eric@strangeloopgames.com
Accounts system and misc bug fixing.
Jeff - jeff@strangeloopgames.com
Account system has been launched to about five thousand backers and new backers as well. Been working out the kinks with fellow community members. Gave the ECO website a once-over to be more accessible for new visitors. Added the extended trailer (aka our Kickstarter trailer) to the front and some basic info. Also opened a section of the ECO forum to the public at large - watch out for trolls!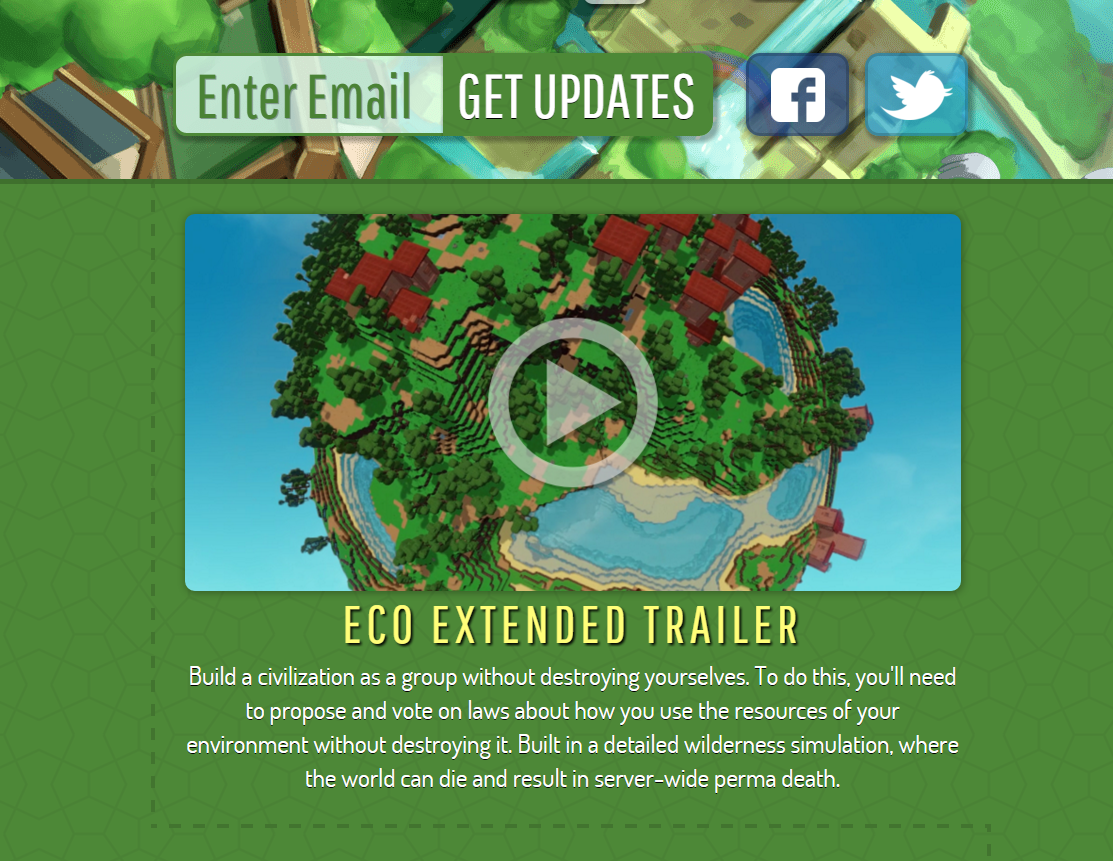 John - john@strangeloopgames.com
Reviewing lots of features, task planning, account management, and tech tree balancing. Building up a spreadsheet for a first-pass on balancing the food and resources you get and what rate you receive them.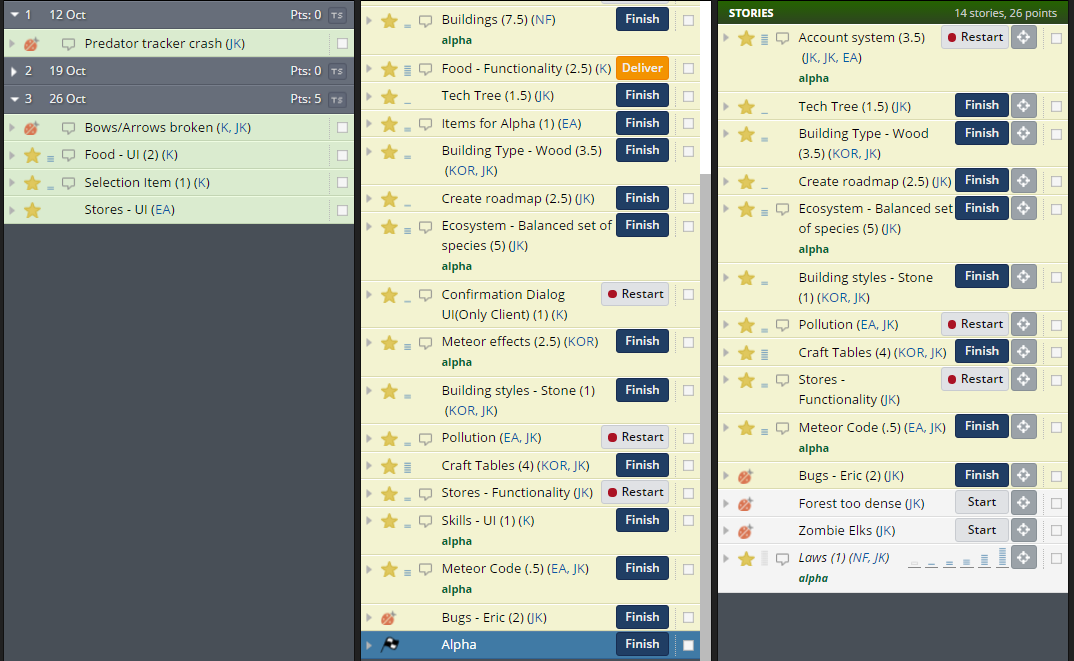 Task list is moving over to the 'done' list with a steady march. When these are wrapped up, we flip the switch on alpha (mid November projected).
Worked on skills.
You can learn skill from skill book
You can level up skill based on your food(nutrients)
Your skill has effect to various things(item performance, craft performance)
Working on the skill and item relation UI so that you can see what things are affected by which skill.
Keegan - keegan@strangeloopgames.com
I've been working on making craft tables from Milenko's concepts, and a bit more on meteor effects.

Milenko - milenko@strangeloopgames.com
Last week, I finished concepts for the crafting tables, Did another bunch of Ui icons, did some crafting table models, textures and UVs, and finally started putting together the art pack.
So crafting tables are going to look something like this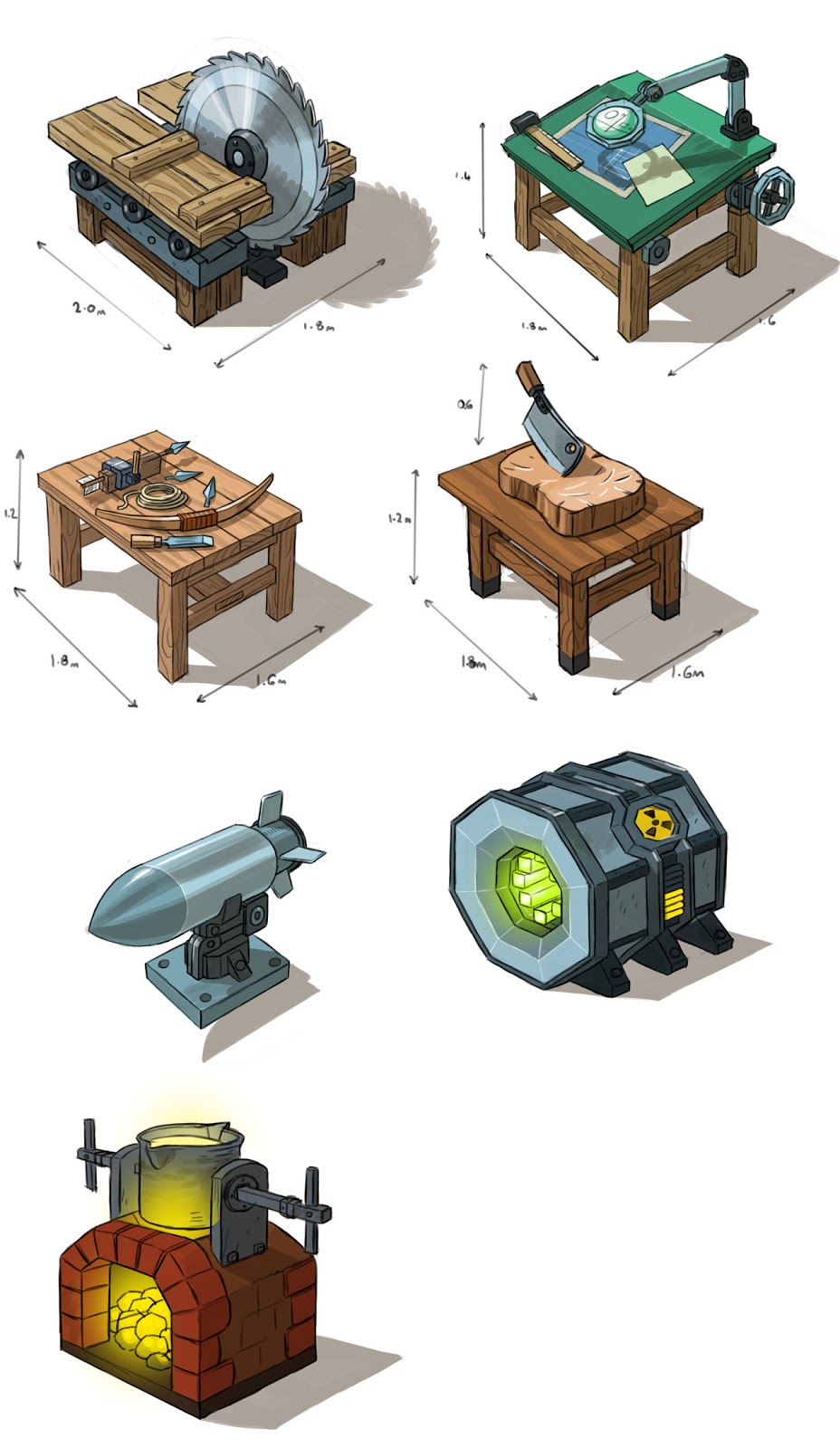 And here is a little teaser for the up and coming Art pack for the Kickstarter backers: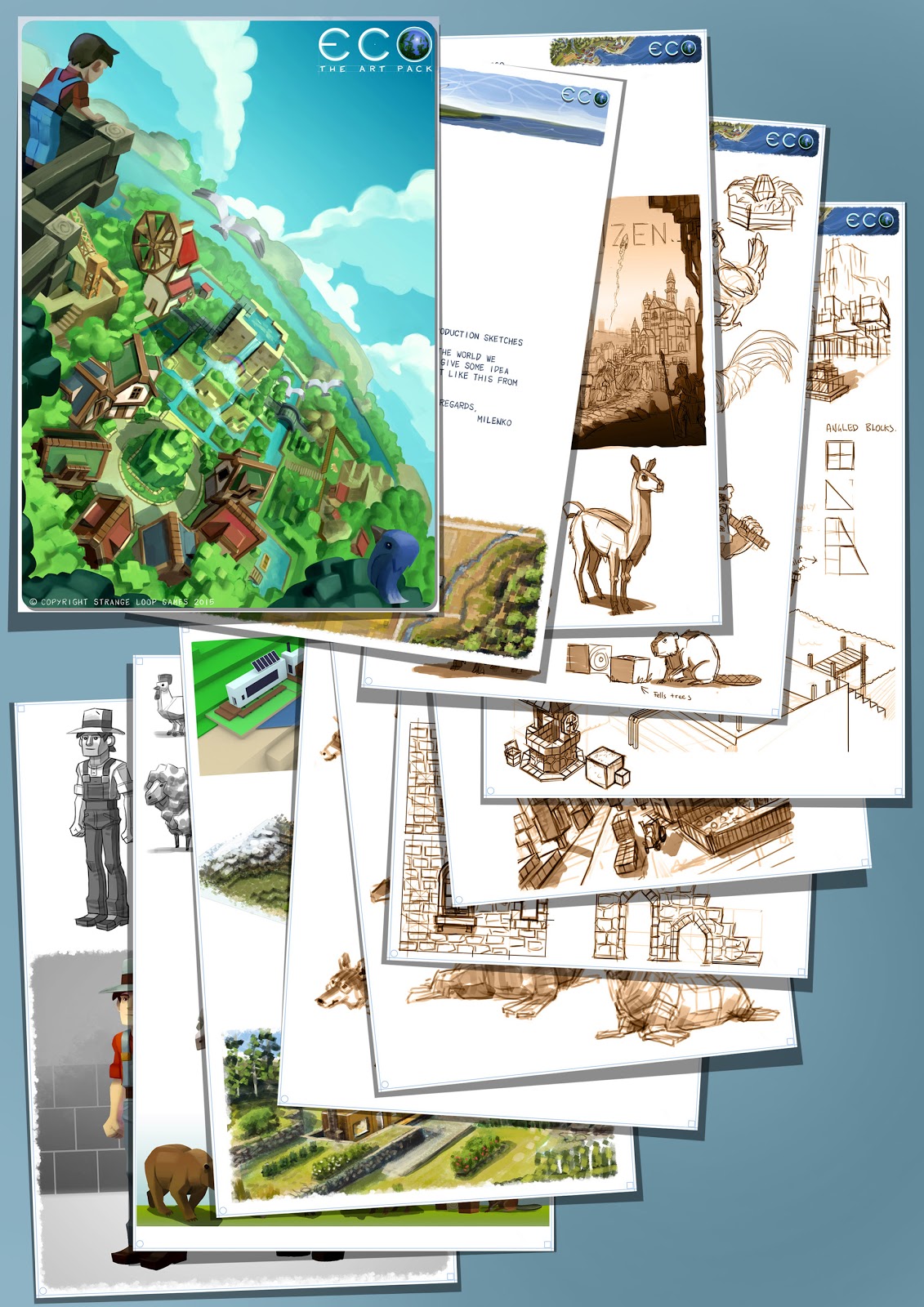 Thanks and as always email us with any questions, cheers
-John K