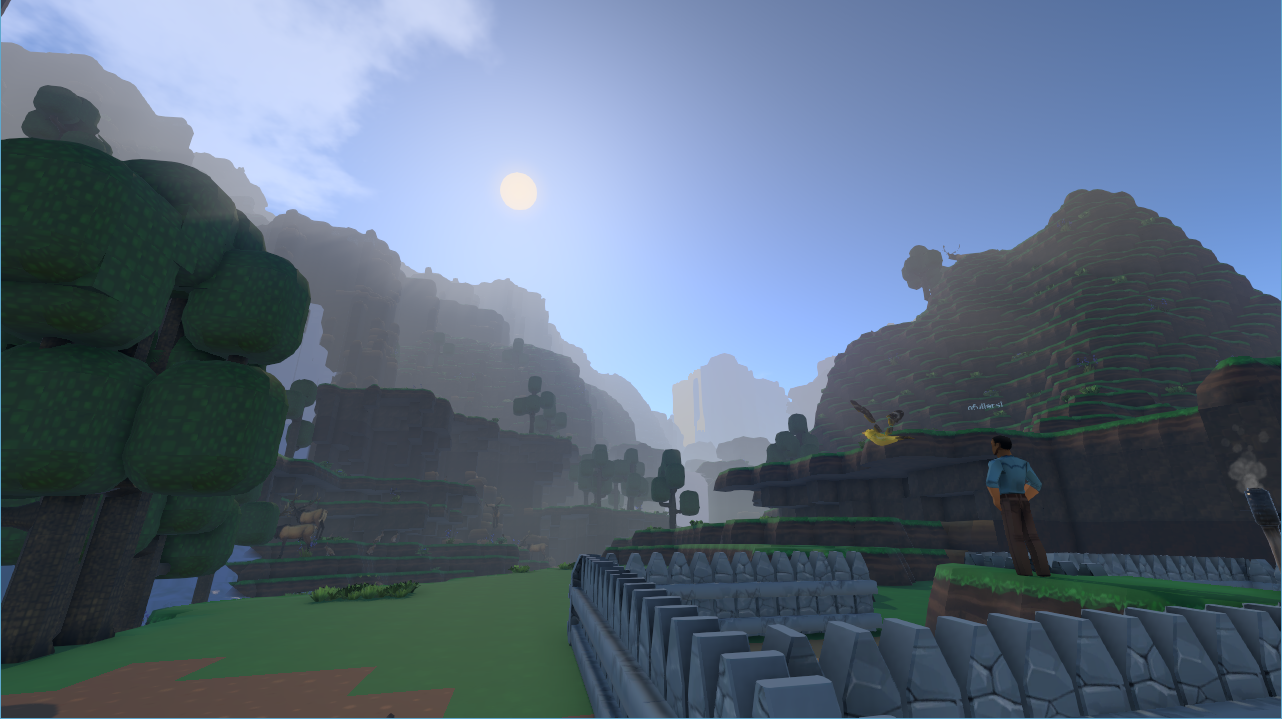 Our alpha launch was a success, with lots of players getting to experience an early build of Eco and give us tons of feedback, suggestions, and bug reports. The experience of having thousands of people suddenly in a (very early) version of our game is exhilarating, and we've been really blown away at how awesome the community is and eager to participate in development and accepting of the bug fixes we have yet to make. Developing with an active playerbase is going to be a big change from previously, and we plan to continue being very transparent with development and inviting involvement with the community.
We've spent the Thanksgiving break taking a breather after the alpha launch and thinking about our post-alpha directions, here's the beginnings of it in this week's blog post.
Art Direction
Our tech director Milenko put together this guide for Eco art and interactions that we'll be implementing post-alpha. Our goal is to keep the blockiness of the game as our style, but evolve it, allow for greater detail more variation, and more impactful interactions. Check it out here:
Skills 2.0
We're going to continue evolving the skill system in Eco, tying it closer to success in the game and association with the ecosystem. We're introducing subskills and skillpoints, which come from nutrients in the food you consume. Take a look at our current draft and let us know what you think.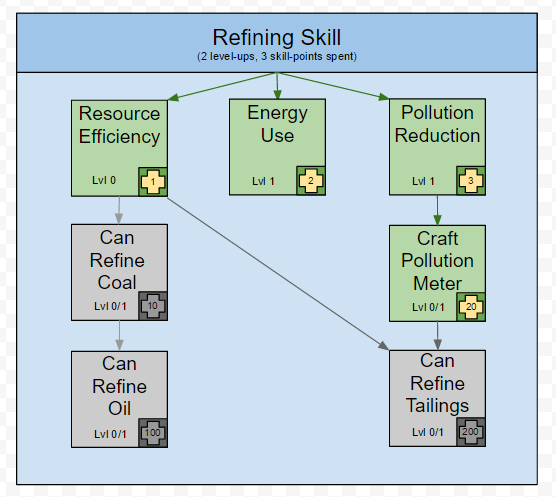 Bugs
Thanks to great feedback from players we've got a solid bug list to burn down. Here are the top 21 most critical we hope to fix this week:

Any more reports please post them to the server, backer NoBlackThunder has been doing an amazing job organizing bug reports and helping us with support.
In the coming weeks expect plans for the next iterations of building and law system, and new feature plans for energy and transport.
Forums
If you have feedback and ideas please post them in our dev forums here, looking forward to hearing what you think and hope you can join the discussion:
Ecoforum.strangeloopgames.com:4567
Thanks for helping us have a great alpha launch and looking forward to taking Eco to the next level together. Cheers,
-John K