This week I have made the huge step towards making war in the Sector Six feel alive!

Usually when you are told in games that there's war going on, it doesn't really happen.
There might be few cutscenes, burning buildings and corpses, but I think it's not enough.

So, I am trying to make war real in Sector Six!

I have already made that missions change status of the region.
For example, if player succeeds to complete mission in Negati region, it changes from besieged to secure.
If player fails to complete mission, region will become occupied.

This week I have added another extremally important feature!
Main enemies of the game - the eight Machines, can now be seen on the Sector Six map, where you choose missions.
Every ten missions completed/failed the Machines will move to other regions.
Secured regions attacked by the Machines will be reduced besieged, besieged to occupied and occupied regions will be destroyed!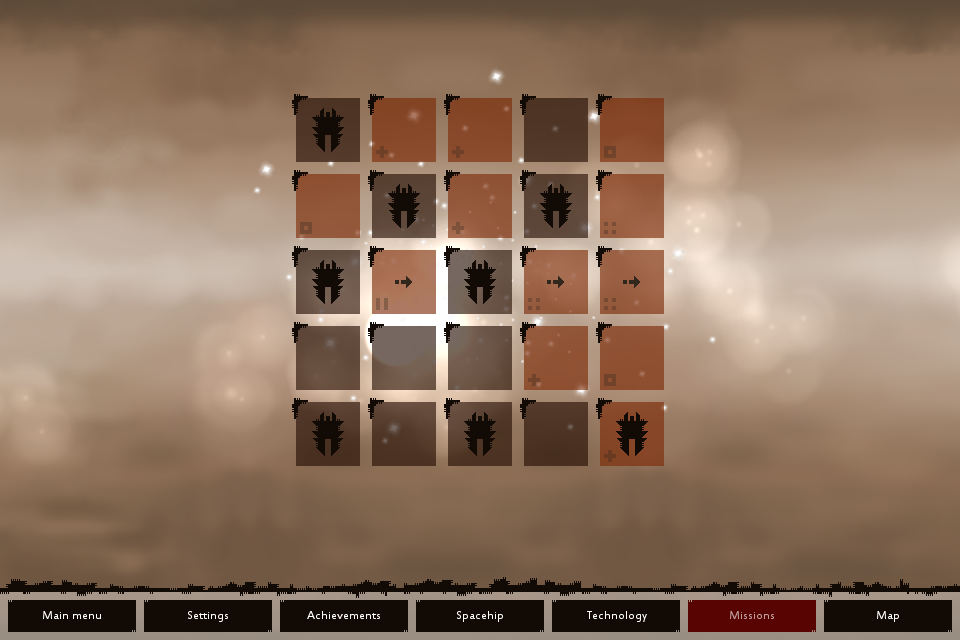 ​That means that the conflict is no longer set just by the dialogues and cutscenes, it's actually happening and it changes gameplay!

It's not that impressive yet, but I can improve it so much!
For example, I can make that if the Machine enters secure region, special world siege mission appears.

In future player will want to have as much secure regions as possible, because there will be shops, cities and other important facilities.
Also, regions with different status will have different enemies and conditions, so status will really mean a lot.

So, um, that's all for this week's echo, next week I'll probably work on tutorial or something!