Hello everyone!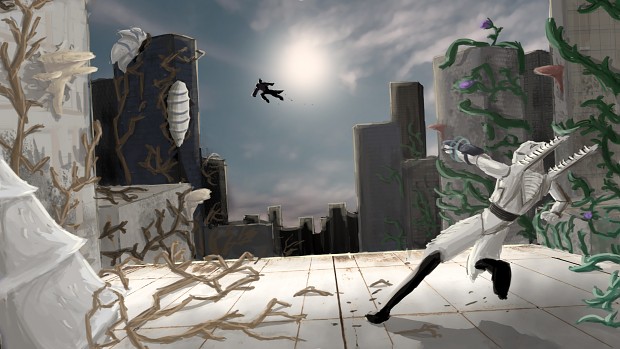 At the very early stages, back when we were discussing the idea and feeling to Epigenesis. One of our artists Calle painted this picture which captured the feel of jumping around on the rooftops, blasting away opponents with arm-cannons in a post-apocalyptic world with nothing but hyper-mutated plants and skeletons of cities.
But a painting alone does not suffice to make the game, here we have some of the concepts for objects needed for the game.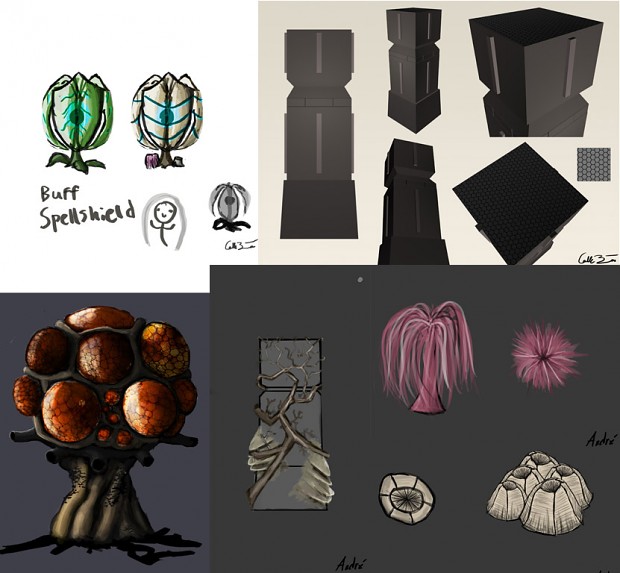 Everyone on the graphics side of the team joined in to draw concept art, whether they mostly worked in 3D or animations.
---
With that, we'll end todays talk about concept art. One of our artists Henrik is putting together a tutorial about concept art/design which will be up in a couple of days.
Please, do check out our forums! We're glad to share thoughts regarding development. Or if you just want to hang out, that would be super-swell. ;)