End Game Bits
I had to spend a bit of time cleaning up the end game. The Wild Magic enemies now have new animations and the Wild Magic itself got a bit of spring cleaning. Here you can see the new Wild Magic, gone is the ugly yellow!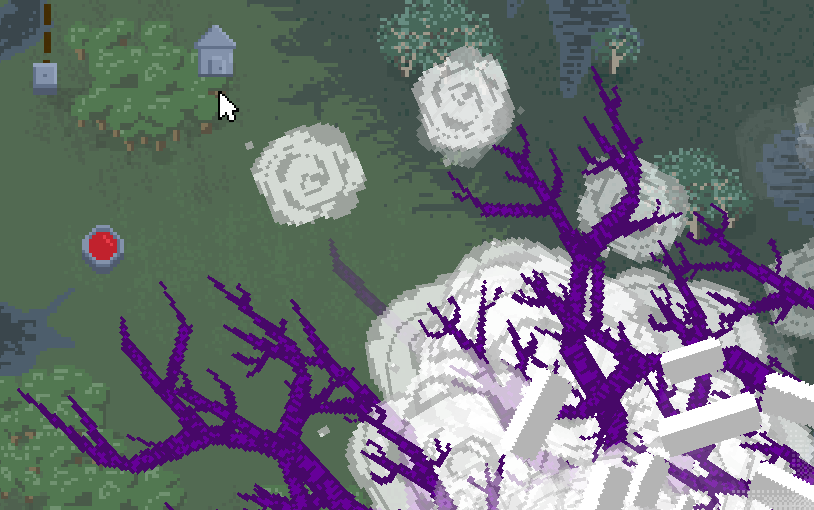 And here is a peak at a Wild Magic enemy!

It's weird, I know, but I like it. I also added a few more final level missions and let the final level pull from the Level Generator.
Victory!
In addition to sprucing up the ending levels, I added a proper victory screen! It now tallies up a score for those who want to improve and it features unlockables!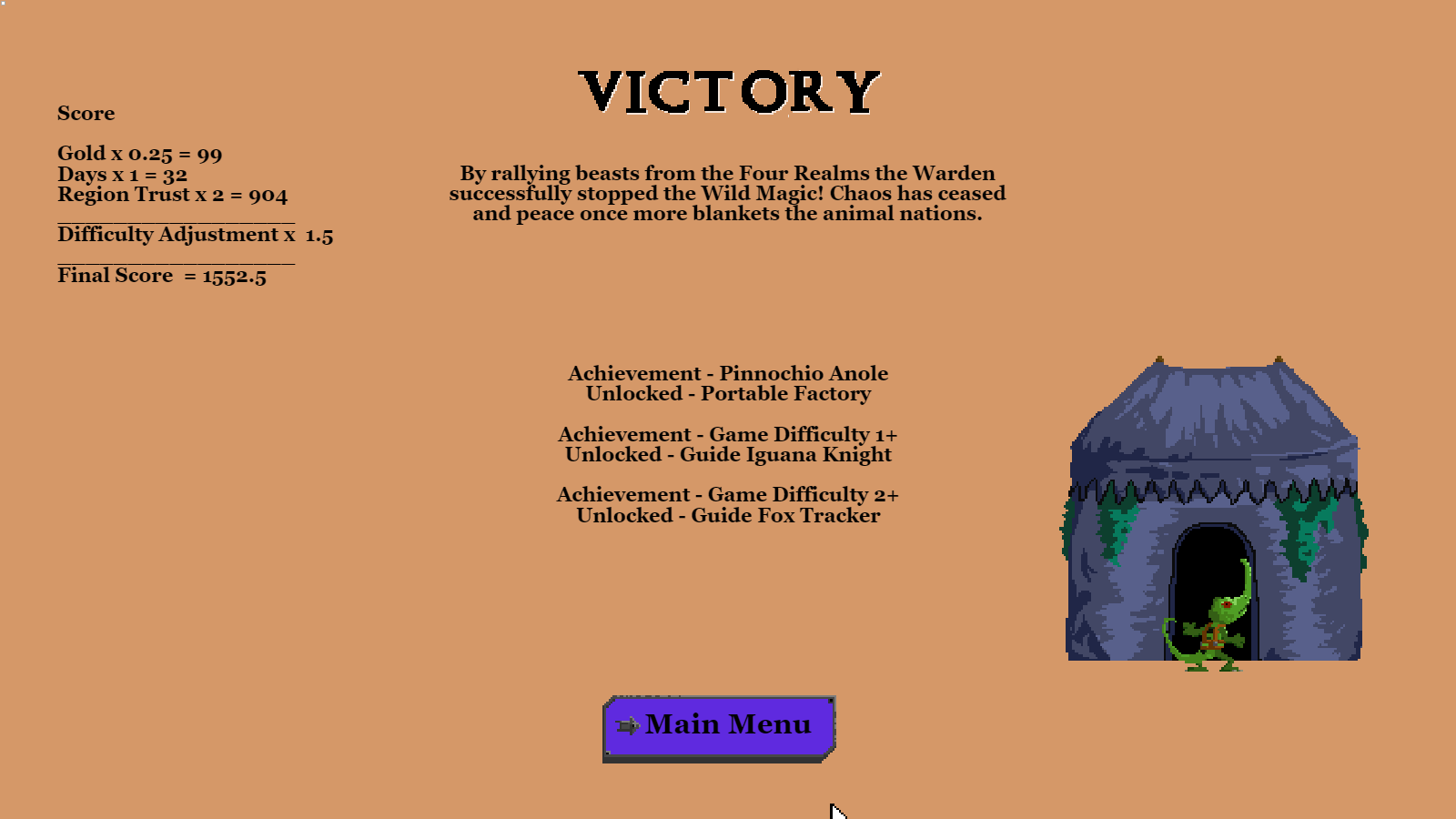 Final Levels
If you read the last post I detailed all the variations that can go into a level. Well, here are the final two Assault levels for those who want more action! The first is Fire Assault Level, a fortress buried in a mountain.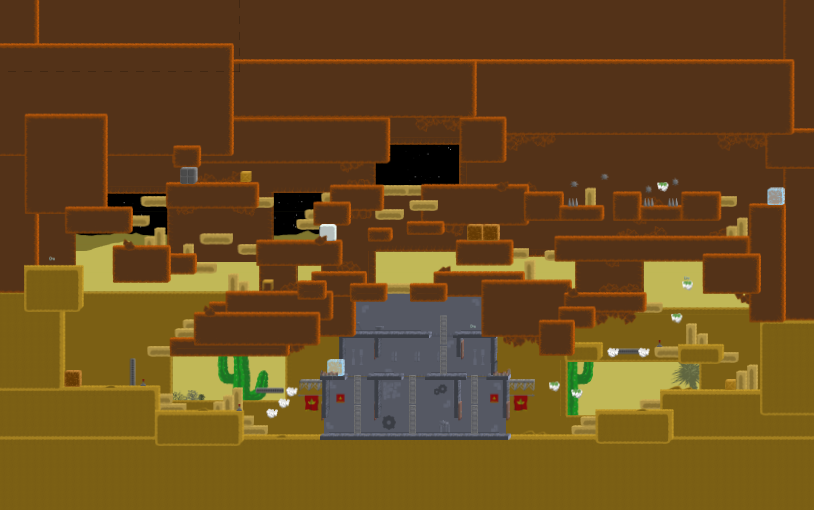 And here is the Air Assault Level, a temple atop a giant cloud!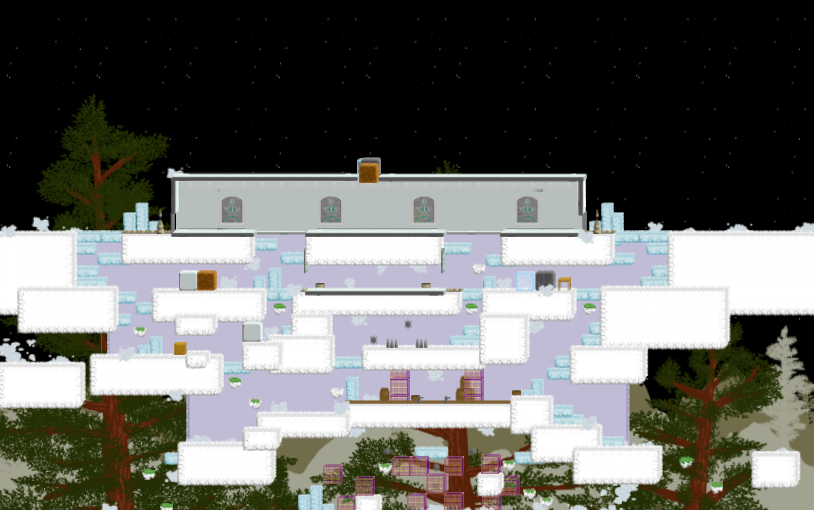 Other Bits
In addition to that, I've done a touch more bug fixing and polishing. Invisibility is fixed and the object info board lines up correctly. One sad bit of news, the Little Spotted Kiwi will not be immediately available in Early Access. It turns out the power I gave it was way too strong! So, it's out for now, but never fear, it will make a hasty return! But on the plus side I made a main menu that features the Four Realms box art.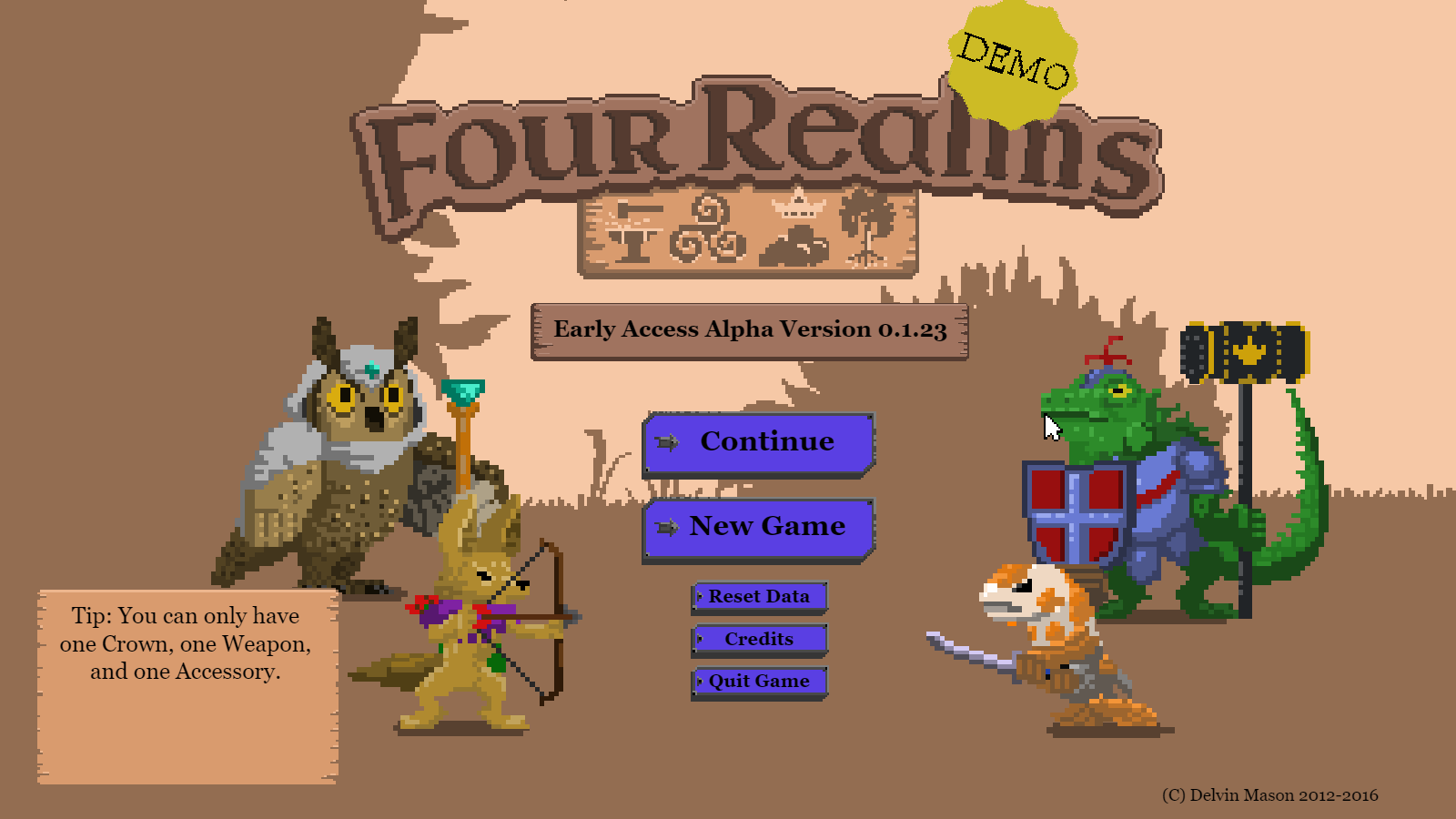 Are We Beta Yet?
The short answer is, almost, very nearly, yes! I'm considering this build Early Access 1. I just have to work out the details. In a few short weeks you'll see the game on Steam, itch, and hopefully a few more distributors. So keep your eyes open!
Final
20 Unique Levels
24 Rooms (Level Generator)
36 Missions
52 Items (Weapons, Accessories, Crowns, Shields)
14 Skills
4 Guides
Not Final
3 Wardens
6 Tents
28 Summons
32 Non-Summon(Spells, Structures & Enchantments)
As always thanks for reading! All questions, suggestions, and feedback are welcome.
-Del