City Hall of Silicon City

Hello Mayor, here is the report of the last city council. Another classic day at City Hall: a visit to the coffee machine to start the day and then the reading of the Silicon City Council report.

This time the report is about the upcoming integration of Silicon City in the Early Access program next October 14, and the brand new trailer promoting the city and the Gruyere urban plan. The latter mentions the renovation of the mayor's house (yes, yours), the installation of traffic lights, and the latest technological developments in data visualization. Finally, we'll talk about the roadmap of Silicon City's future projects.
Gruyère update on Steam (and whislist): Bit.ly
Gruyère update on itch.io: Polycorne.itch.io
Join the City Hall of Silicon City, other Mayors, and other Silizens on Discord: discord.gg/cdMBfHgSX4
Newsletter maybe? T.co

Coffee Machine - Cindy
"Howdy You, what a month of September!

Everyone is on the warpath! Between the latest urban planning project and our participation in the Early Access program, it's hysteria on every floor!

By the way, your new house is beautiful! I even saw pictures of it in the international press!

Anyway, it's time to tell all your contacts about the arrival of Silicon City in Early Access on October 14th! I count on you to spread the word everywhere! #SiliconCity

See you later, I have to go, I have a lot of work to do! Kisses!"
City Council Report
Communication Department - Steve
"With our participation in the Early Access program on Steam, we approached communication experts to make a trailer to present the city.

Here it is, I must say we are super happy with the result. what do you think?"
Wishlist Silicon City 😍 Bit.ly
IT Department - Bill
"We've made a lot of progress on data modeling with bars, boxes, color. The goal is to simplify your life and have a better understanding of the data that is displayed to make your decisions.

The latest advancements make it easy to identify concerns that may impact Silizens and we have also added a 3D visualization model."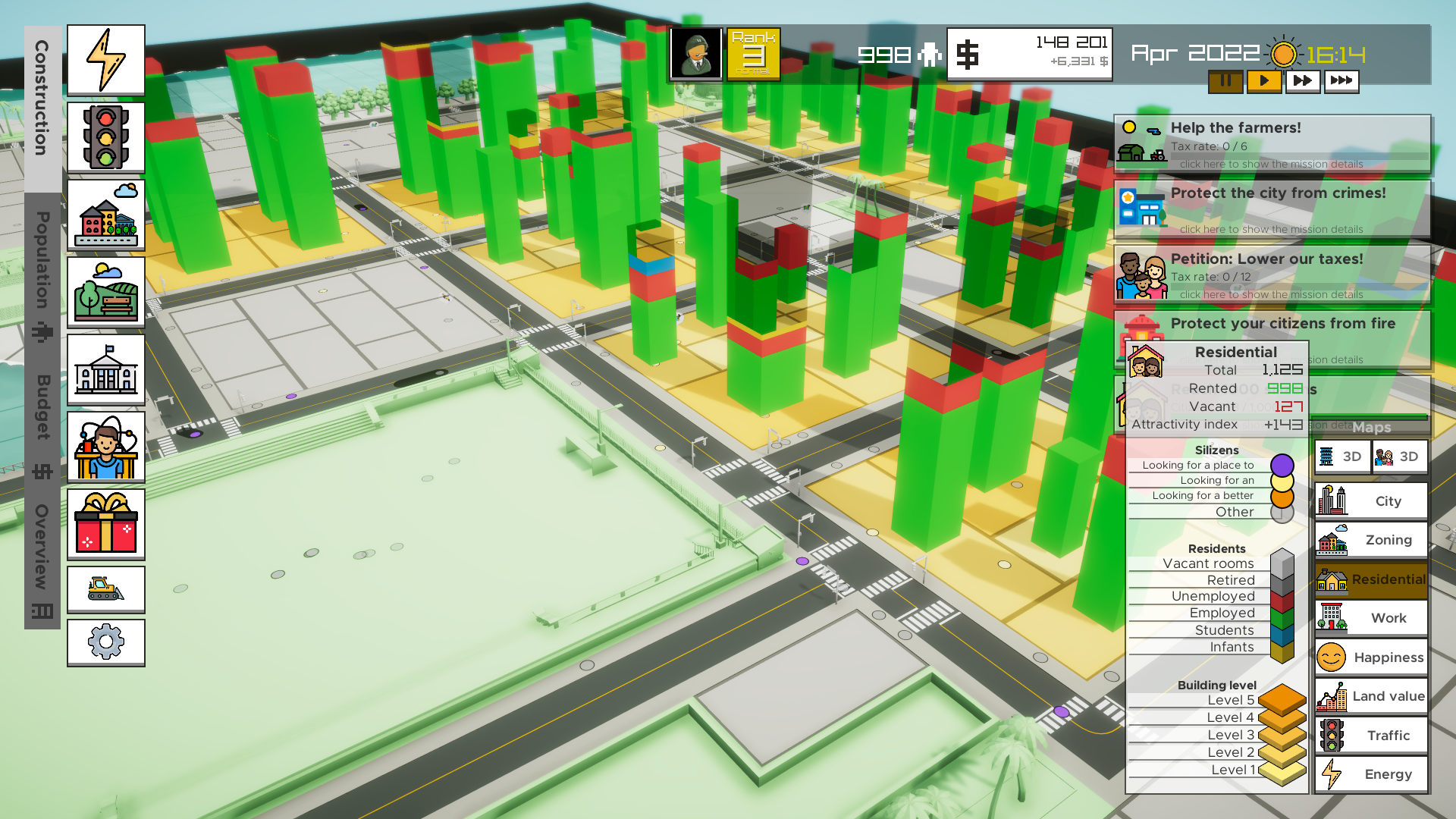 Police Department - Harry
"The roads were too dangerous with all these crazy drivers.
We put an end to it with the addition of traffic lights to solve the problem. However, this can create other traffic problems.

The law stipulates to stop at a red light or else we will directly fine you. And for the most reluctant, I always have my .44 Magnum revolver from Smith & Wesson."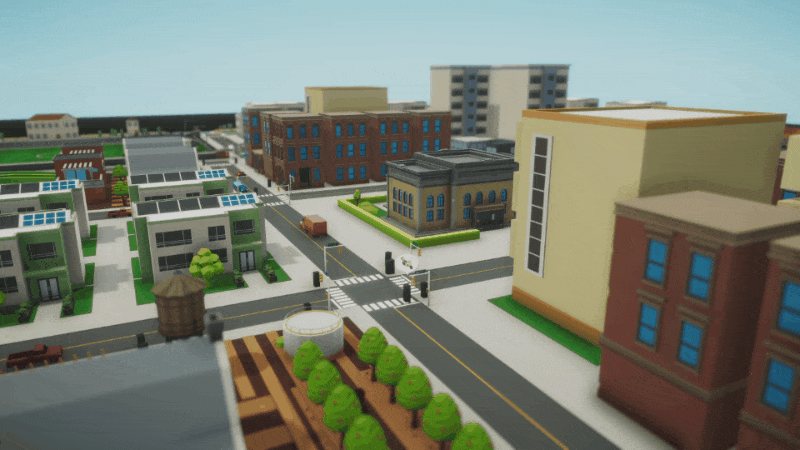 Town Planning & (Mayor) Housing - Mitch
"Hello...
I believe you will have noticed a change in you, right? With the guys, we went all out to please you

That way, you'll be thinking about us a little bit every day... especially around the time of the year-end bonuses... If you know what I mean..."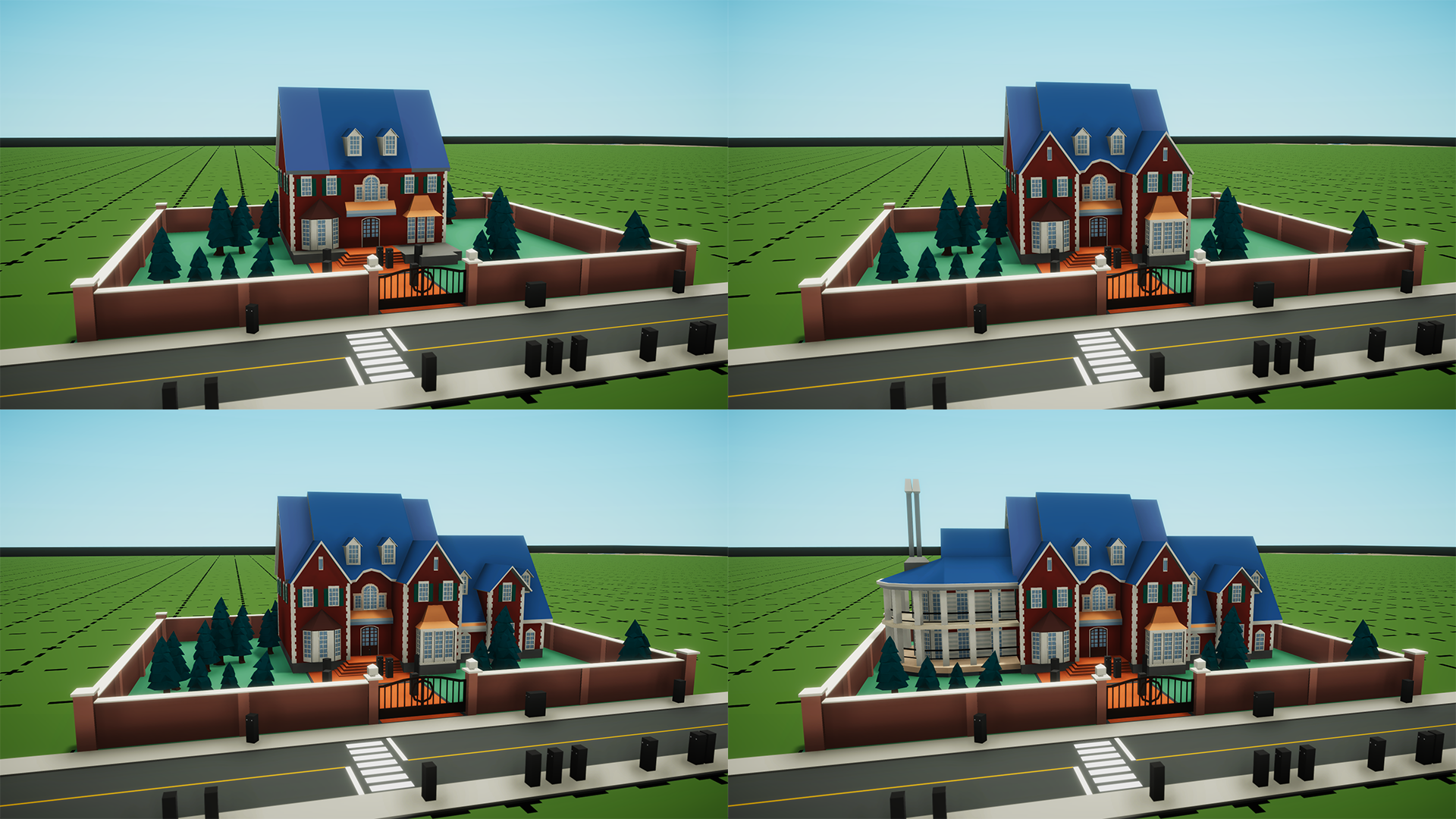 Silicon City Roadmap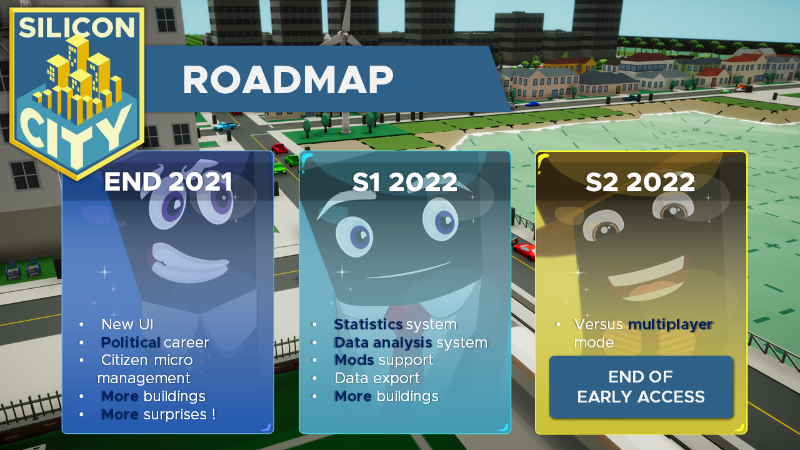 Wishlist Silicon City 😍 Bit.ly
Minor Updates and Bug Fixes
Thanks to the consultations with the silizens of the Discord servers, we have solved some problems. We are lucky to have such a community!

Updates
Improved in-game performance
Improved loading times
Cars and silizens are now waiting at red lights
French and English translation corrections
Bug Fixes
Silizens no longer cross neighboring properties to get to work
The Steam leaderboard loads without problems
If the loading of a savegame crashes, an error message appears