Here we go!!

Today we want to expand on the design of the game. The main idea of the game is to be a fun fast paced platformer brawler, that's our objective and what we are aiming for.

The standard mode will consist of up to 2 to 4 players each one controlling a dynasty of 5 members, the last one standing being the winner. Each member of the dynasty will only have one life (there are some exceptions), this means that there is no life bar, if something or someone hits the character he/she will die. So we can say that each player with its selected dynasty will have 5 lifes.

The 5 members of the dynasty won't repeat, each one will be different, with a different set of attacks and movements. After one dies the next one will spawn. So knowing your family and the strengths and weaknesses of each member will become an important advantage in the game.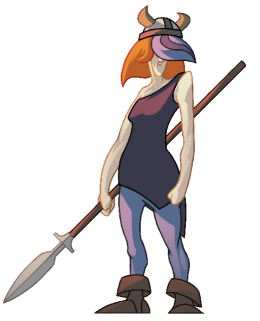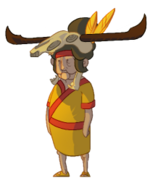 What happens if a player loses all their members too quickly? Should we wait until the match ends?
With so many different playable characters, wouldn't it be difficult to learn how to play?
Did anyone say balancing?
To answer the first problem, we were thinking of having something to do when all characters were dead and that's how the idea of the spirit or ghost came to us. A spirit related to the family that will literally haunt the player who has killed him. This is the Feud mechanic, once a player kills a member of another dynasty, that player will own the feud of the murdered family. Allowing the killed family spirit to bother and annoy the player that owns its feud, stunning, pushing or slowingthe characters from that player's dynasty. Until another player steals its feud or the player with the feud loses all its members.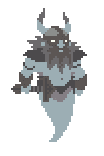 The family spirit will spawn after each member death, for around 5 seconds if there is still some member available in the dynasty. Allowing for a bit of payback and repositioning on the level, for the next member. If there is no other member available the ghost will haunt their killer forever.

So with the idea of the spirit we solved the problem of having a player idle waiting for the next match, and also how the next character will spawn, giving the player the ability to reposition itself, allowing for a bit of strategy.


So I will leave it here for now. I would like to hear your thoughts on the general design and the Feud mechanic, I think it has much potential. And if you have any doubt or would like to know something in particular feel free to ask.