The dungeon generation has been moved from Java to C++, and once again the C++ random number generator has caused unwanted side effects in the generation. Going through some of the initial generations, there are instances of doors that open to walls behind them, or to empty areas. This causes areas that can't be reached. I will need to add another pass to the generation in order to find and clean up any of these issues. Similar to what I had to do for the world generation.
In addition to the generation of the dungeons, I was able to easily implement the rendering of the dungeon using the same technique used for the world maps. I've been playing around with some other tile sets too. Let me know what you think of the new dungeon tiles.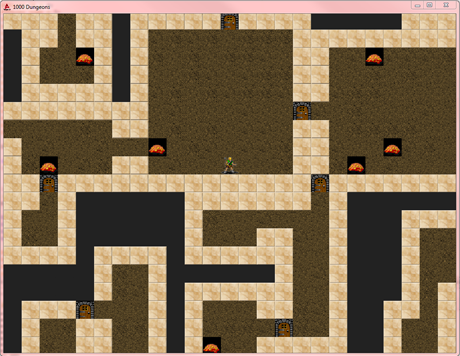 As always, you can find out more info on the game by following us on twitter, or coming over and checking out the website. Be sure and register for the forums, more in depth details and discussions are about to get going.