◾ New "Precision Step" feature for Keyboard and Joypad! Pressing and holding a button while in-game (button used for cancel in the UI) will trigger 3 functions:
1) Grid overlay appears
2) All trees and props become transparent
3) Displays an arrow in front of the hero, the hero then can be rotated in any direction and when you let the button go the hero will perform a single precise step.
◾ Mouse wheel now supports scrolling in all lists:
Options Menu
Character Selection List
Recipe listQuest log lists
Inventory slots
UI buttons
◾ Adjusted the Item info window to show the "Luck" values for armor and weapons. Luck is a summarized value of the stats that affect critical hit, stun and counter attack.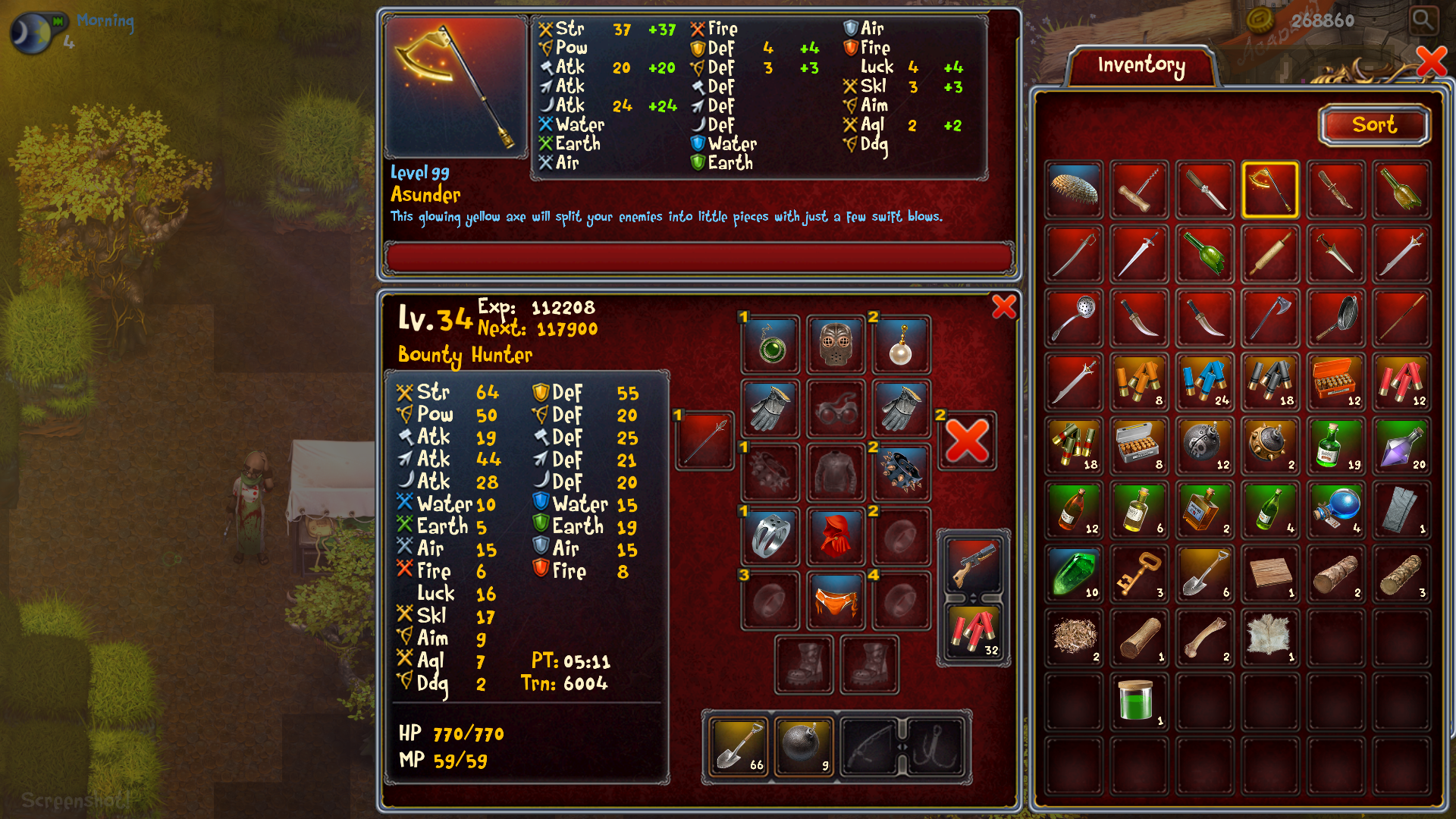 ◾ Muted SFX for traps triggered by foes off-screen.
◾ Background now darkens for better readability of mini-map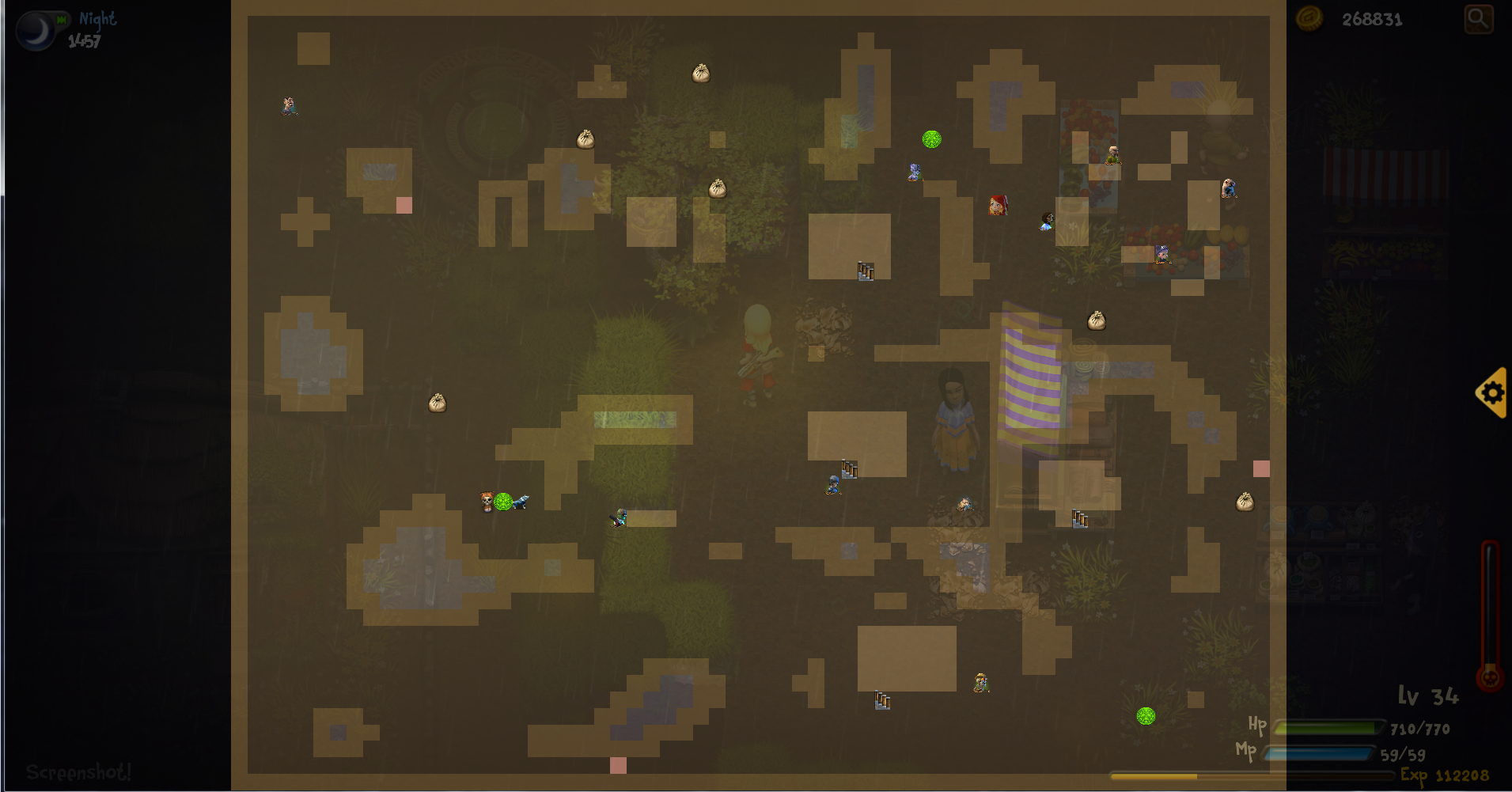 ◾ Updated UI for purchasing multiple items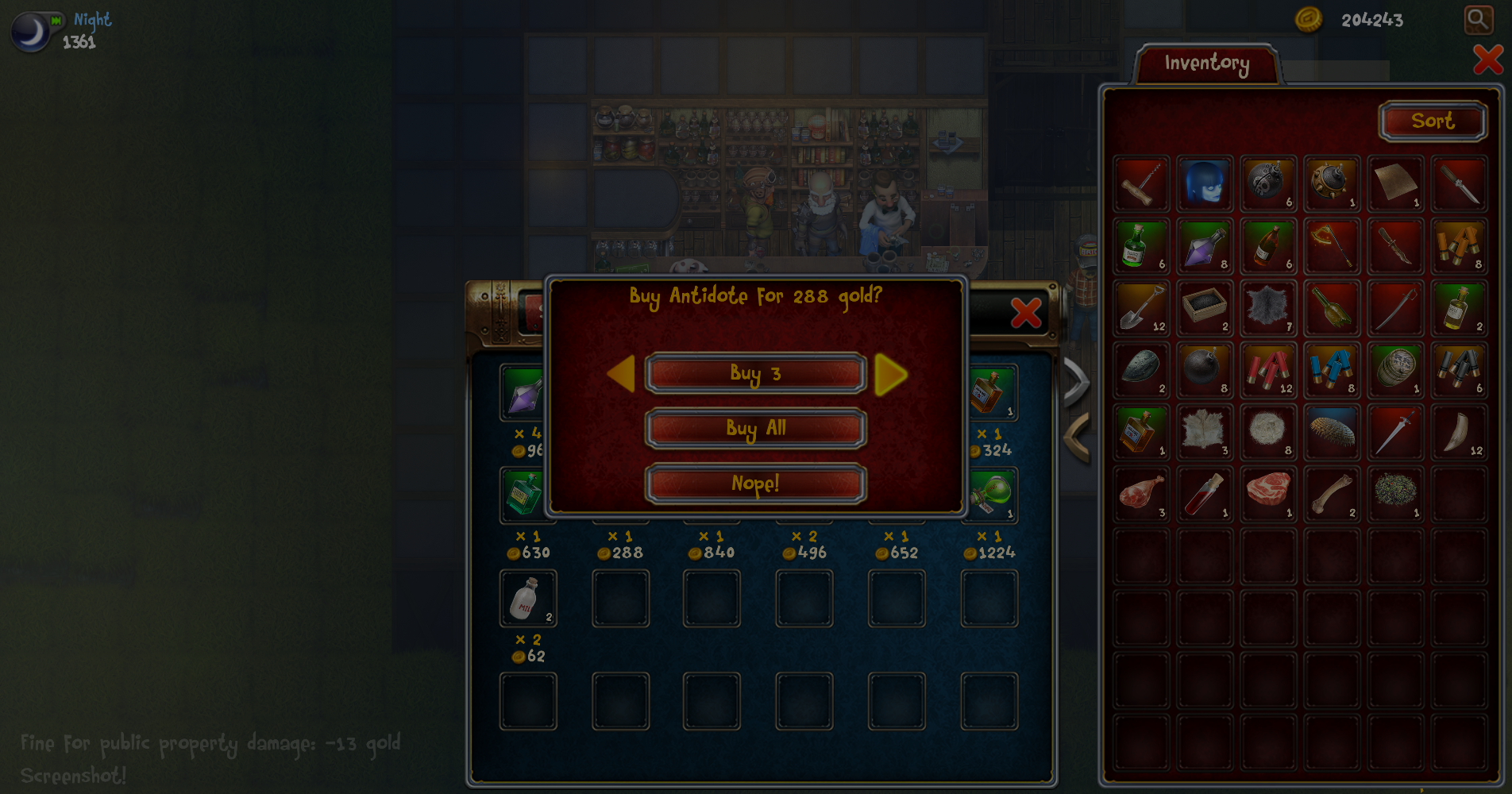 ◾ Fixed crash if rampage mode happened as a random encounter was phasing out.
◾ Fixed an issue with being able to stack items in the crafting grid.
This was leading to stacks of items disappearing that were placed there.
◾ Added a new feature that will let people rotate the hero in place on a joypad that has no analog sticks, used by holding the button that opens the Command Pop-Up.
◾ Added a public-friendly debug log file with new INI setting: bWriteDebugLog true
This will help getting more relevant info for us in case of a crash or other issues.
◾ Fixed Ammo stats
◾ Made walls become transparent when chests or runes are placed behind them.
◾ Added a subtle particle effect on terrain tiles that affect stats.
◾ Fixed the scientist mission reward (power crystal was not awarded)
◾ Added storage chests in Labyrinth mode.
◾ Fixed a bug with step runes minigame
◾ Fixed receipts not being removed after postal mission. The fix will also remove the receipts from previous missions in existing save files.
◾ New "Precision Path" feature for mouse users! When clicking and holding on a tile a cursor will appear and become drag-able across all traversable tiles, making it easy to readjust the destination and walk on tiles behind foes.
◾ Made hero able to dig on a tile occupied by a pet.
◾ Made traveling merchants always have shovels in stock
◾ Made a warp to world-map appear when a random encounter was resolved by force, this will give the player time to collect all the loot before moving on.
◾ Fixed an issue that can happen in a missing kid mission where the witches do not appear.
◾ Fixed a bug with score calculation in Survival and Endless Labyrinth modes
◾ Added new settings in the in-game options menu
• Threading on/off
• Touch controls on/off
• VSync on/off
• Camera zoom on/off
• Map zoom on/off
• Mouse-wheel on/off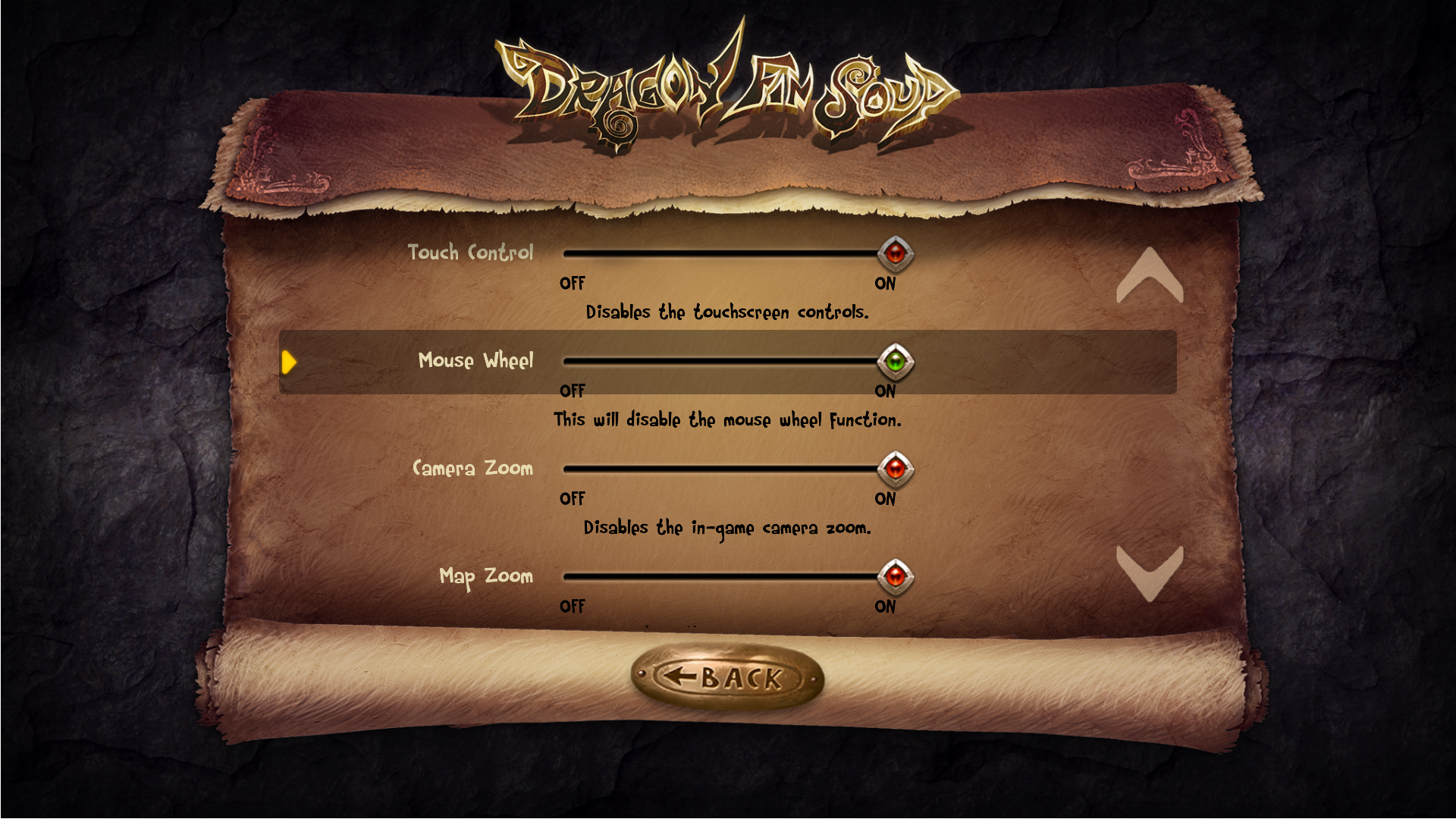 ◾ Added new hotkeys for keyboard. F1 - F7 will now directly open the Ui for Inventory, Equipment, Skills, Crafting, Pets, Quests and Save/load. Esc can close the UI.
◾ Esc and "I" can also open the root UI.
In the next patch we will add a feature where you will be able to change they keyboard mapping to your liking.
We are committed to updating and adding new features and fixes to ALL platforms of Dragon Fin Soup. Currently PC version has been updated to version 1.03 with more to follow. There are known bugs on the PS platforms and we will submit patches. You can see future improvements and patch notes here: Grimm-bros.com
We really appreciate your patience and understanding. Dragon Fin Soup is our baby and we will do everything we can to make it the best possible experience.
- Randis & Ash