The day has finally come, Downspiral is now up on Steam Greenlight! It's been a long journey getting to this point, but it's always been an interesting and challenging one, and I'm really excited to finally get to show the game off to people! So if you are interested in Downspiral, please take a moment to vote YES on Greenlight, and help me complete this journey.
Downspiral takes place in a now defunct dungeon attraction, a once safe facsimile that could be enjoyed by all, the dungeon now lies in complete disrepair, and full of true danger. Adventurers from around the world come to the dungeon seeking fame, fortune, and to uncover the secret of what destroyed the once prosperous attraction, but none have ever returned to tell the tale...
I'm sure you'll fare better right?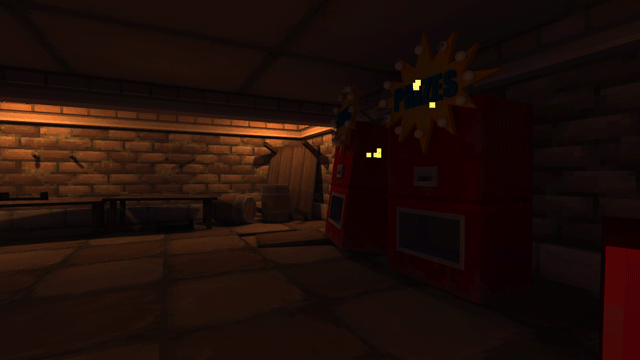 Downspiral is my take on the Dungeon Crawler genre, I've always been interested in those kinds of games, but felt they could be a bit more accessible to the average player. To do that I focused on creating a game with simple but fun gameplay and combat, cute characters and monsters, and a satirical and quirky story that leads you through the dungeons sordid past.
If you want to learn more about Downspiral you can either visit the Greenlight link above, or visit the game's website.
In other exciting news today, I finally get to show off the wonderful first trailer for Downspiral! I'm really happy with how it turned out, and I think it does a great job of setting the tone of the game.
So what's next for Downspiral? The game is very close to completion, and in the months leading up to the Greenlight I have had the opportunity to give the game a lot of extra polish, and add in a few fun features, like 4-player local co-op. Besides finishing up these additional features, the game is fully playable from beginning to end, and I can't imagine release being long after the success of the Greenlight.
I am incredibly excited to finish this long journey, and get people playing this game that I'm very proud of. I really hope you all get a chance to play, and enjoy Downspiral!