Hi everybody! How're you doing?
Last months we have been working on some improvements in Doorways.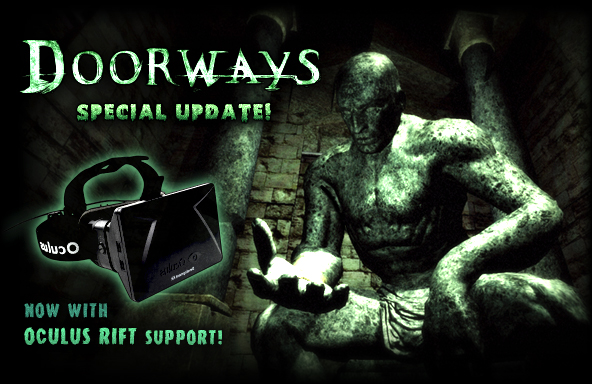 The game has now full controller support. You can play the full two chapters using your gamepad if you wish.
And last weeks we implemented the Oculus Rift. We put special dedication on this one so you can feel truly immersive in the twisted worlds of Doorways.
PewDiePie has already tested it and looks like he really enjoyed the experience :)
You can get Doorways at Desura:

And also at Steam, Shinyloot, Gamersgate and at our site using the Humble Store widget:
Doorwaysgame.com
Thanks for all your support!
Don't forget to follow us here, and also at:
Facebook.com
Twitter.com
Youtube.com
Take care!
The team at Saibot Studios