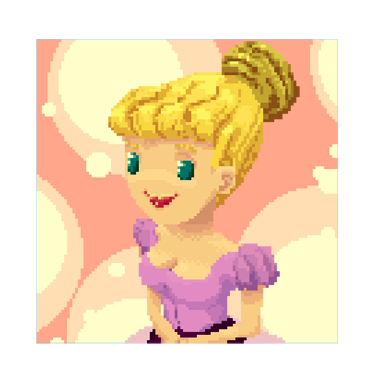 Hey guys!
We are still working on the next updates.
Emilio is also working on an open source program to make videogames, which will eventually look like one :P
And that's basically today's report, because this article is not going to be about ourselves but dedicated to you, future indie developer!
Today we are going to give you some tips.
We learnt their relevance by sistematically ignoring them till we collapsed.
Even if you create (or play with) dragons and potions and fairies and wizards and witches and shiny flying things from your computer, remember you are still a human being.
First:
Do you recognize that pain in your stomach after a few programming hours?
It's technical name is "Hunger".
It hurts because those "few" hours were maybe... twelve?, and you were probably starving since even longer.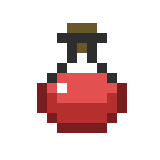 TIP: Cook properly :D
Remember that, although some knights and superheros take energetic crap and alcoholic drinks, it's just a fashion that's obsolete. Water is the real machos and programming king's drink!
Second:
You should try to clean up after cooking, to avoid those killer dish mountains somebody should already have programmed a scary game about.

It's not a matter of order, but public health.You guys don't wanna grow assassin mutant bacteria in the kitchen and spend a week in the toilet afterwards (True story)
TIP: Please... do it. You really don't wanna go through that...
Third:
Well, maybe nobody cares about health here, but... who wants to look like one of Twilight vampires?
It's important to keep in mind that only by sleeping we recover our energies and creativity.
White sheeps beat red bulls!!!

TIP: To avoid further serious issues, like having anything to do with Twilight, remember to sleep properly and have some exposition to daylight.
Fourth:
When you feel your heartbeat rises up to one million bpm only by going to pee, it's time for some exercise!
(Of course, let's assume you really take time to go to the toilet and noticed...)
TIP: Don't think you have to be like one of those 300 guys to be healthy, but even your game development depends on a balanced lifestyle, and a bit of exercise is necessary.
All this can also be applied to you, gamers!
We hope you enjoyed it!
Remember we've started a fundraising on 8-bitfunding* to give this game a shot.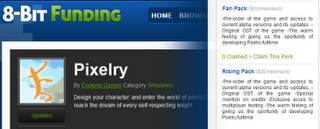 There are interesting gifts for the donors who give a hand to our pixelvillian friends from the future :D Check them out!