Do you remember this place

?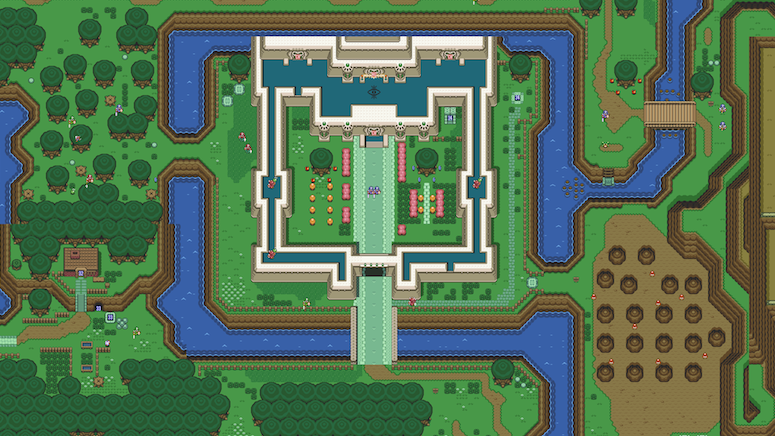 A Link to the Past was namely Zelda game that lifted the series from a curiosity to an innovative genre-defining action. The giant world map as hidden secrets everywhere, shadow world, transporting you to an alternate version of Hyrule, and caves, which were some of the most iconic in the game series. A Link to the Past cast a serious foundation upon which all future Zelda games have been built.
As a rule, allow Nintendo the old Zelda games lie (unless they re-publishes them), so it came as a vaguely shocked that during yesterday's Nintendo Direct announced that they will release a sequel to A Link to the Past on Nintendo 3DS .
The new game takes place in the same game world as the 1991 classic, areas on the video below is easily recognizable to veterans. But the content will be new with new caves, new items and not least a new feature where Link can transform into a two-dimensional drawing and walk along the walls.
---
The Legend
of Zelda
:
A
Link
to the Past
2
developed and
published by
Nintendo
for the Nintendo
3DS.
The game
will be launched
before Christmas.
---