At the start of the year the Beyond the Red Line team won the ModDB's Indie Game of the Year 2007 award. Unfortunately the team only managed to last another 4 months past that before creative differences resulted in the majority of the team deciding to leave to form the Diaspora team.
Since then we've been working hard to give you a game that deserved winning that accolade. This week the pieces finally came together and we managed to get enough of the mod working to go public and tell you a little about what to expect.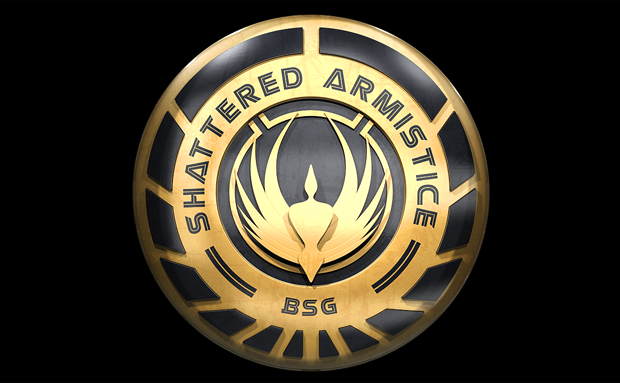 Diaspora : Shattered Armistice will follow the Battlestar Theseus as the crew fight against the Cylons during the attack on the Colonies. The Theseus is an older Perseus-Class Battlestar built after the end of the first war with the Cylons. In the campaign you will get to fly the Mk VII against Cylon forces including the Raider, Heavy Raider and Basestar.
Multiplayer fans will also find a lot for them in the first release. A standard set of Coop gauntlets, TvT and Dogfight (Deathmatch) missions will be included but more complex matches involving battles between Cylon and Colonial capital ships will also be available. Players will be able to fly both Colonial and Cylon fighters against each other or work as a team against AI enemies. The Raptor and Heavy Raider will also be player flyable.
Since we're trying to get to release day quickly we're going to keep the first release short. We don't want to be one of those mods you wait years for without seeing anything. We'd rather have regular releases that increase the scope of the mod each time.
As part of our commitment to the mod community we will be making sure that the tools we used to create the missions are available. Tutorials on how to create your own missions will be included and given the ease with which the mission editor can be used to to make decent missions we expect to see a lot of 3rd part missions very quickly.
We are still looking for staff to join us. Right now our most desperate needs are for
Sound engineers.
C and C++ coders.
Modellers
3D animators
If you feel you could help us in those fields or have skills that could help us in other ways be sure to check out our recruitment thread for more details.