Welcome everyone, to our first regular DevLog in over a month!
Yeah, there has been a lot going on in terms of events, so we need to make up for the lack of regular CrossCode-updates now: We'll tell you about the 0.3.0 Milestone and it's release date, show off our fancy new Quest Menu, first glimpses of the Story progress and also the expansion of Bergen Trail!
So let's get going!
Milestone 0.3.0 Release Date
Sadly we gotta begin by saying that the development recently has also been slower than we hoped it to be. The main reasons for that (besides the unpleasant summer heat) are obviously the Gamescom and some other private events some of us participated in.
We also have been very busy with the so called "Exist program" which could give us some significant funding by government if we do it right. Which of course also means a lot of paperwork.
With that being said we won't be able to release the 0.3.0 version in early September and instead postponed it to the end of September.
We're sorry for the delay!
Quest Menu
We've announced it before and shown you mock-ups but finally the Quest Menu and the system around it are finished and operational!
Thanks to Stefan's (R.D.) efforts, you can finally properly do real quests for the needy NPCs in CrossWorlds! Here a few examples of what to expect: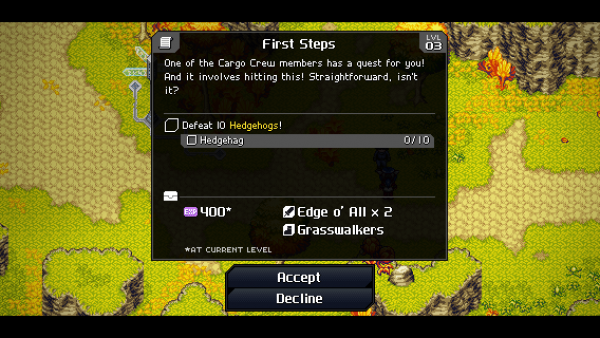 Accepting a new quest.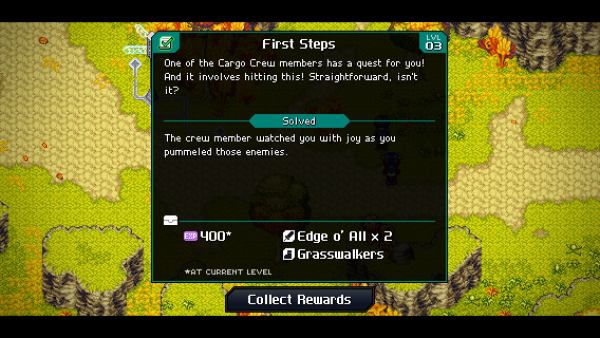 Solving a quest and reaping the rewards.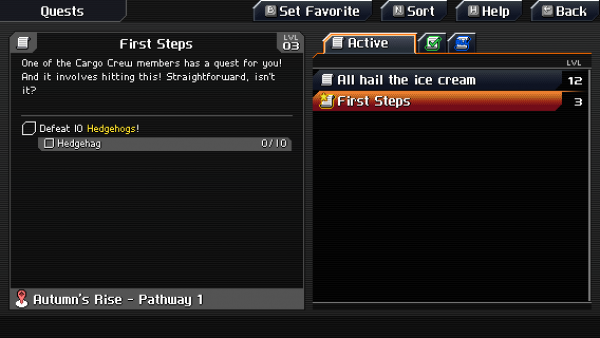 The Quest Menu itself as part of the new Synopsis Menu. Here you can also set a quests as your Favorite…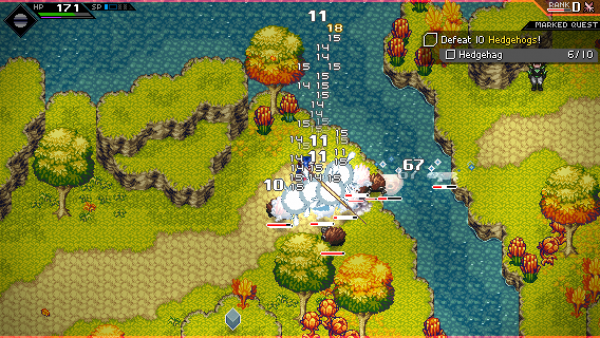 ...which will then be shown on the Quest HUD.
It's functionality is most likely nothing that will surprise or awe you but it works very well and is convenient to use, just like such a system should be! And with it we, as the developers, can efficiently create a lot of quests with varying objectives for you to solve!
The Story Continues
As we've announced in a previous update, the Story Mode will be further expanded to also be connected with the other two modes, effectively making them obsolete!
For this purpose Felix has already made quite a lot of progress and created the scenes that lead to Lea leaving the Cargo Ship and arriving at Rhombus Square. This also includes this big parallax sequence that took a lot of work: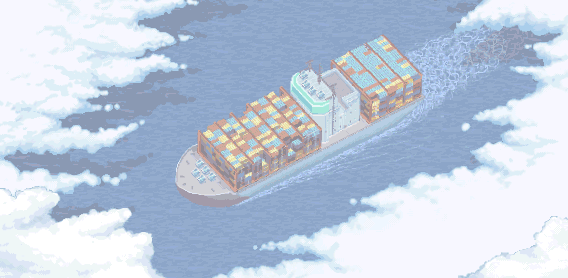 Right before the Rhombus Dungeon (the former Puzzle Mode) there's now a scene that introduces a new character: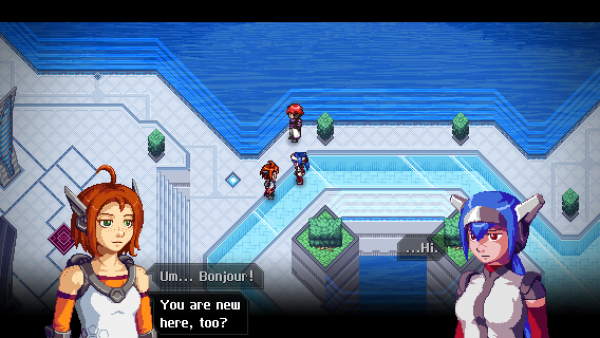 Say "Hi!" to Emilie, the Pentafist!
Nickname: Emilienator.
Emilie will play a large role in the game and you'll meet her on several occasions. Maybe she'll even fight alongside you at some point… if we manage to implement party members. :P
The Rhombus Dungeon itself will also be somewhat expanded compared to what you know as the Puzzle Mode and parts of that are already done. It now consists of several floors and also has tutorials to introduce players to some more game concepts like the equipment, skills and the menus. And then there are those new fancy sequences whenever you get an upgrade to your skillset: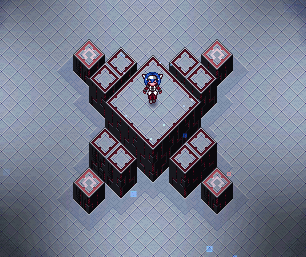 And as a final note, you can now also skip the side messages and NPC conversations also know as "Xeno Dialogues".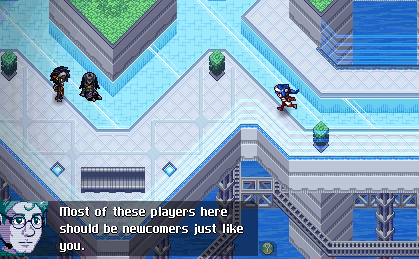 Bergen Trail Expansion
Meanwhile on the Bergen Trail, general improvements have been made and also 2 entirely new maps have been finished while a third is on the way. The area will now also be inhabited by 2 new types of enemies: Snowmen and Goats.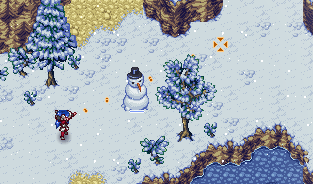 The Snowmen are dangerous ranged fighters who attack the player with a rapidfire snow cannon.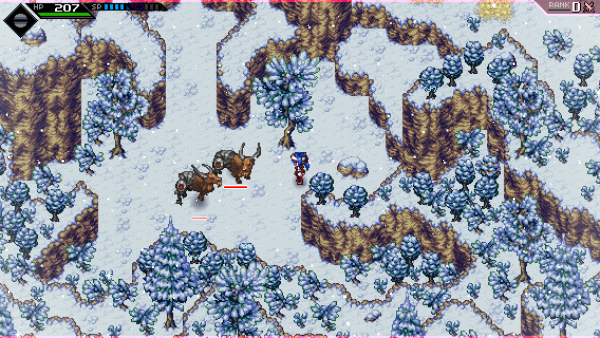 The Goats are still not finished and lack attacks, but will be a powerful force in close-combat encounters!
Here's a final preview of all the maps you can find in Bergen Trail!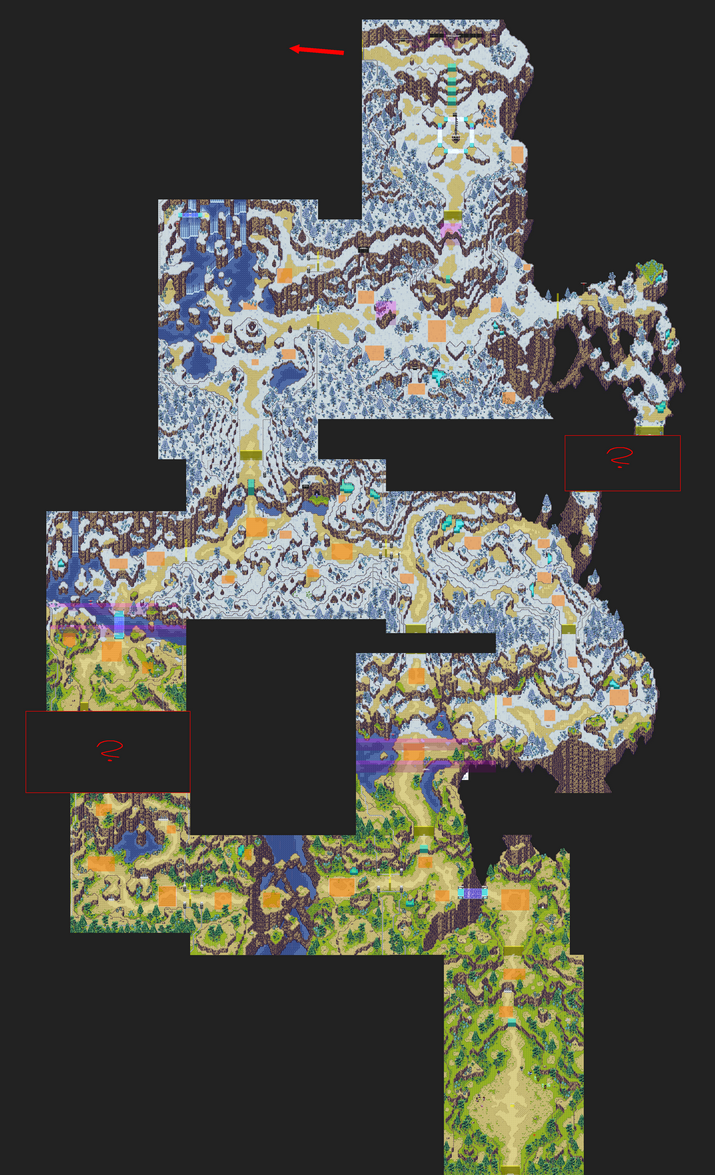 And this concludes our progress of the last month! I hope you are not disappointed, even though it might not look all that huge and impressive for the time. We'll do our best to still meet our goals in the future! Till next time!
P.S. for those of you who wonder: Yes, we're working on Mac and Linus Support too!