Introduction
Hey guys!
This time around we will be showing you some more of the different art studies our artist made for the game!
Art Studies
Here you can see how the studies for most of the exterior environment assets are coming along!
Since you will be able to explore a small are in the game, we wanted to be able to decorate it with many different objects like trees and other natural elements as well as some others more related to cooking!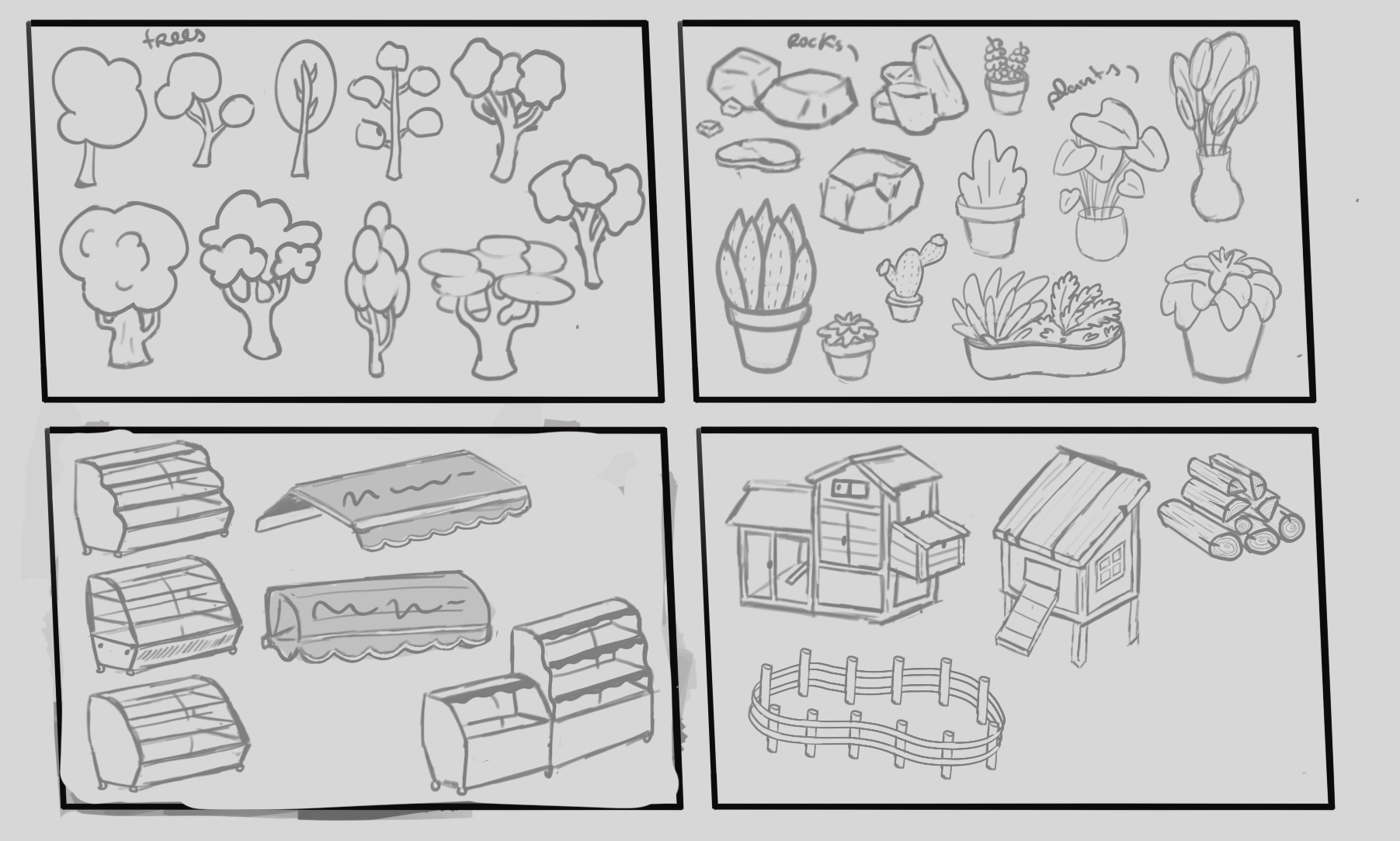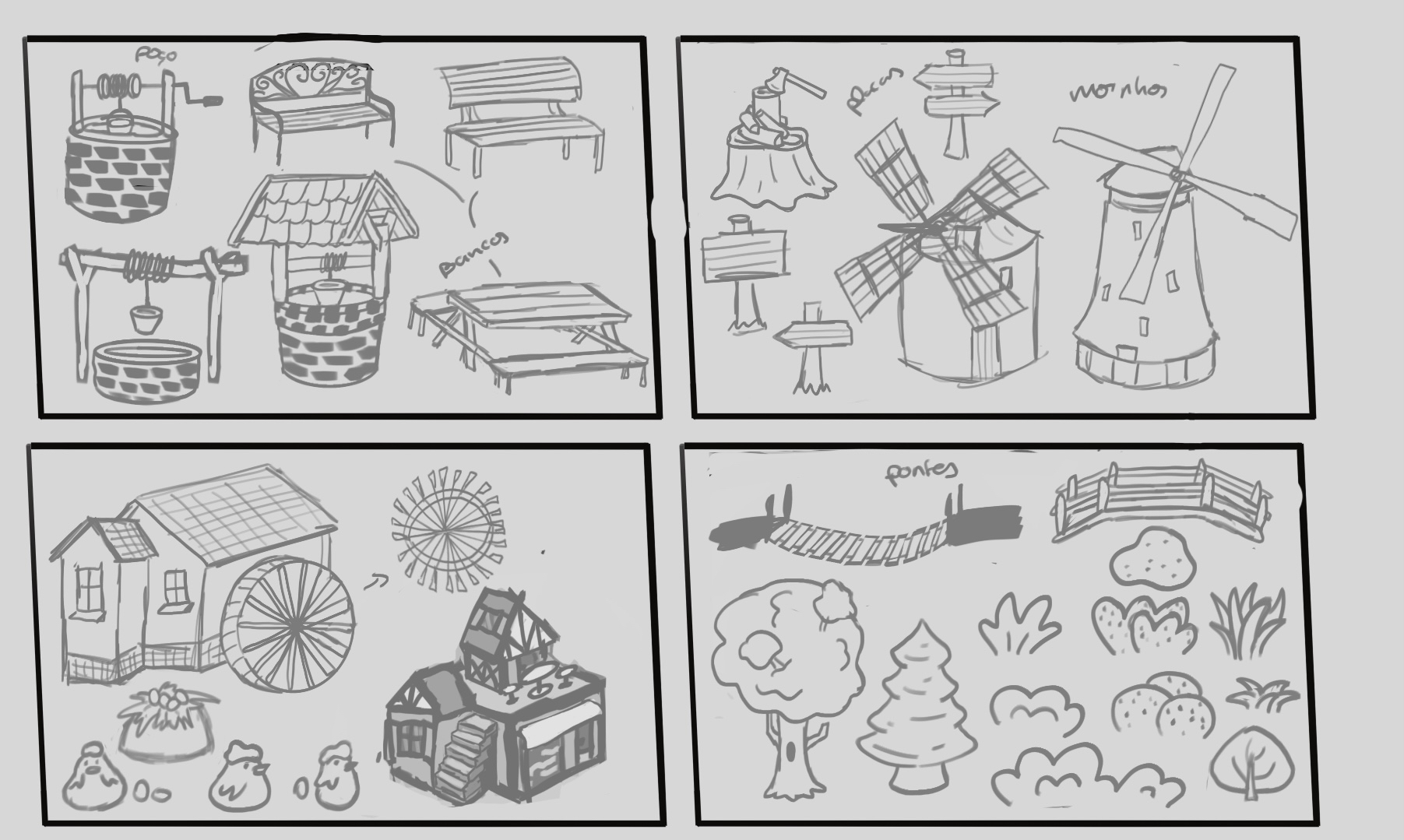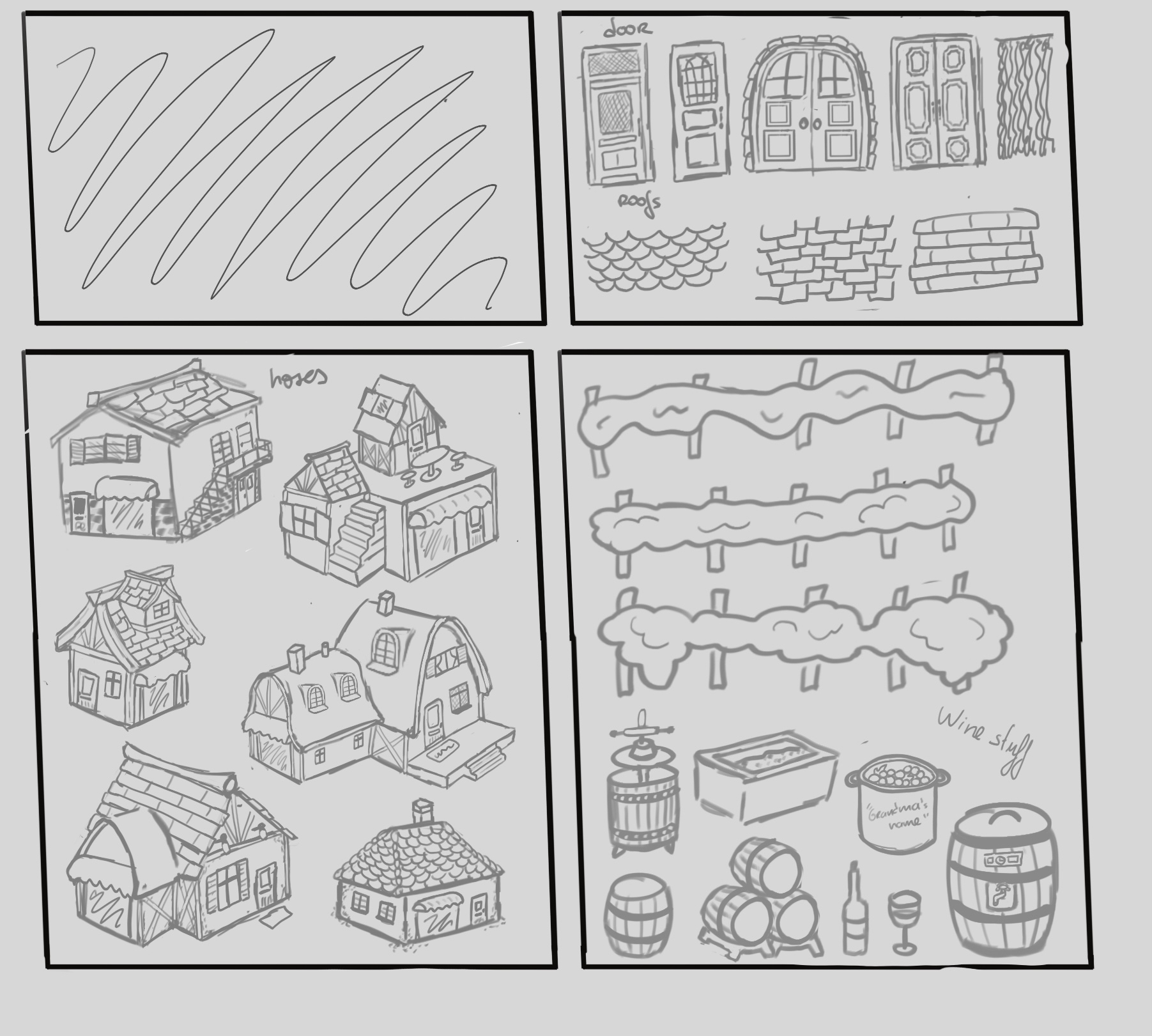 VFX studies
Different like actions will have small effects to make the game more lively!
For example, when cooking, particles will come out of the cooking station, and depending on if you succeed on making the recipe or not you will get different ones!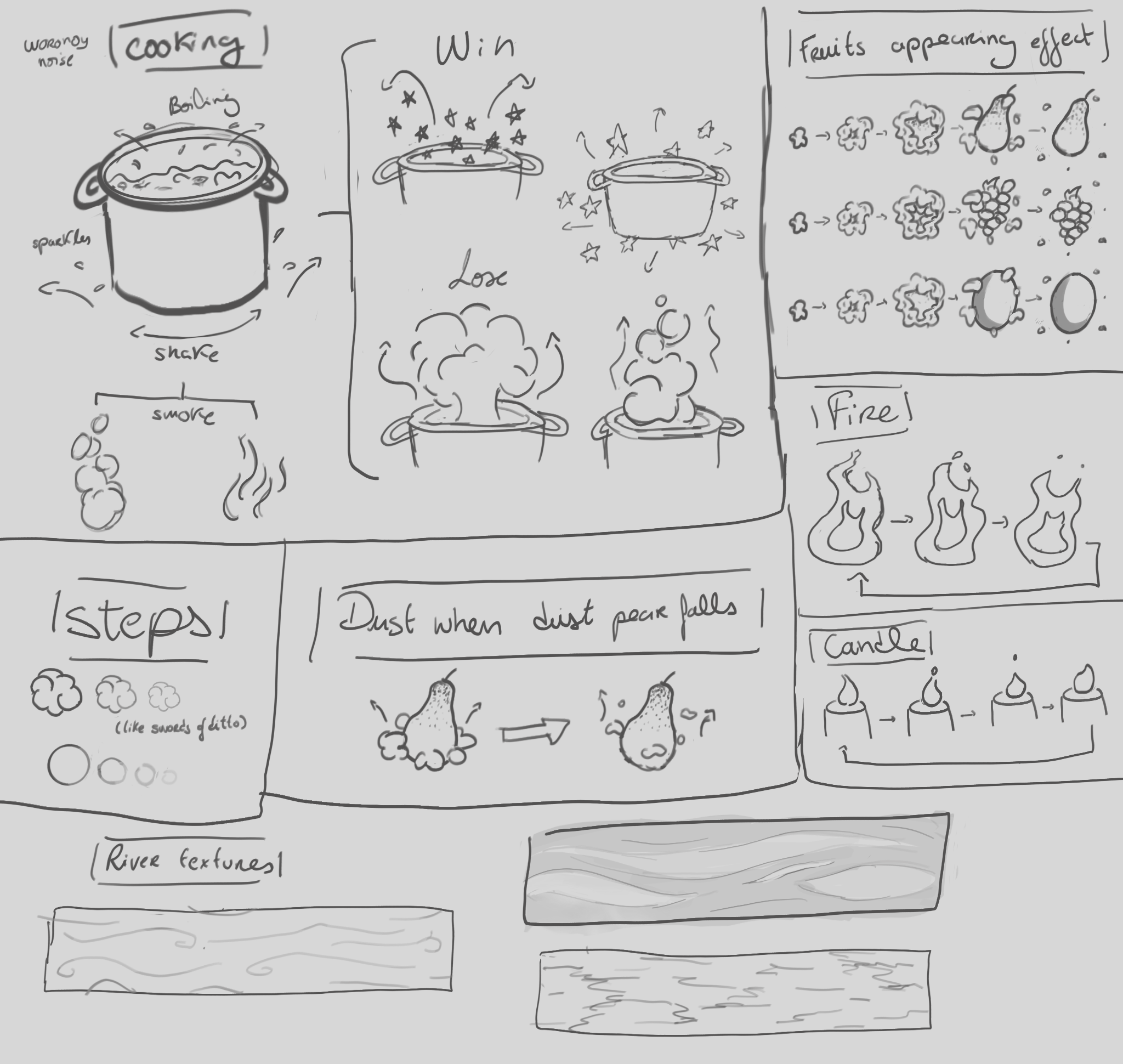 Conclusion
We hope you've been enjoying our posts, and we will be working hard to bring you more updated on Grandma's Recipes next week!
See you next time!