Hello everyone and welcome back to another devlog! In today's article we are going to show you most of the art studies, concepts and decisions we've made so far. It will also be a bit different from the previous ones, since it's heavy on pictures and light on text!
In the initial stage of the development, the first thing we did related to art was actually face-to-face discussions about what we desired. This includes the main character, enemies, objects, terrain, shapes, colors, etc. Most of the decisions made at that time remain the same and will probably last permanently.
Let's see more in detail all of the process we've been talking about and its results from here on out.
Main Character
Initially, this was the first version of our main character: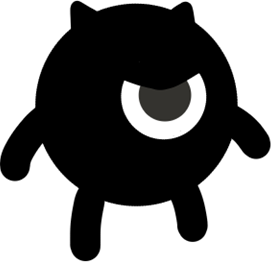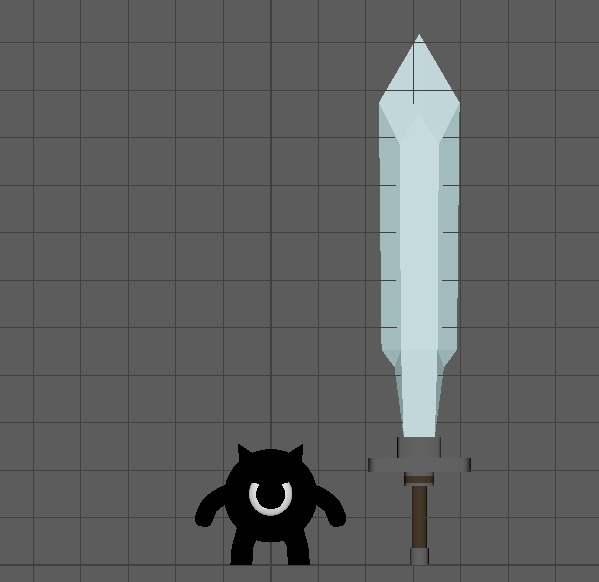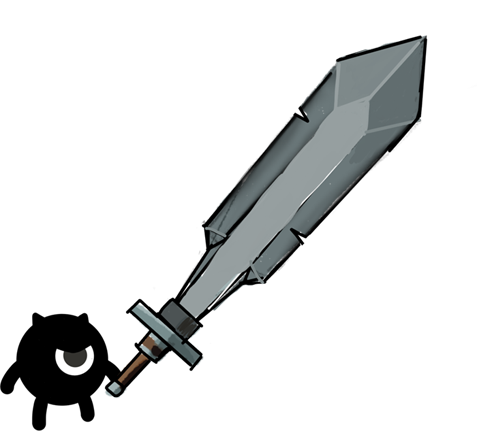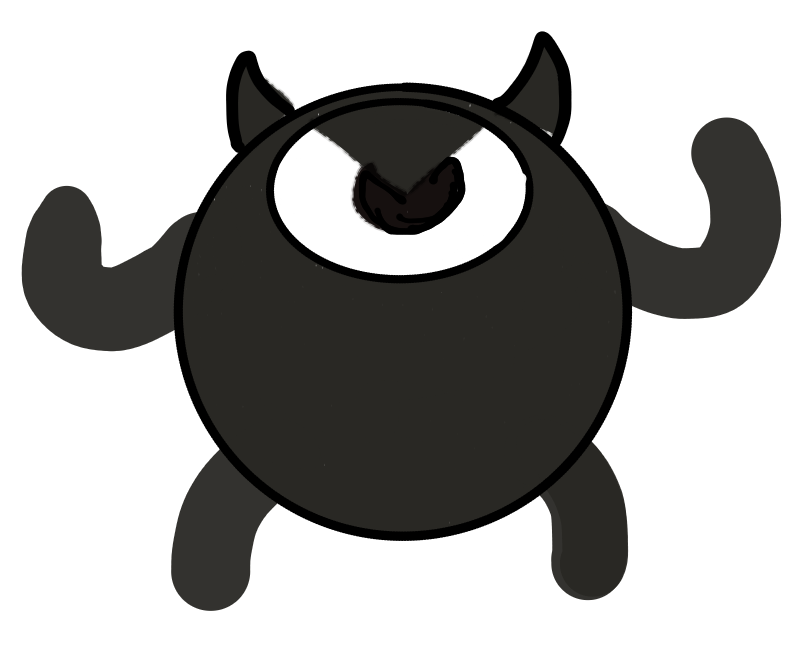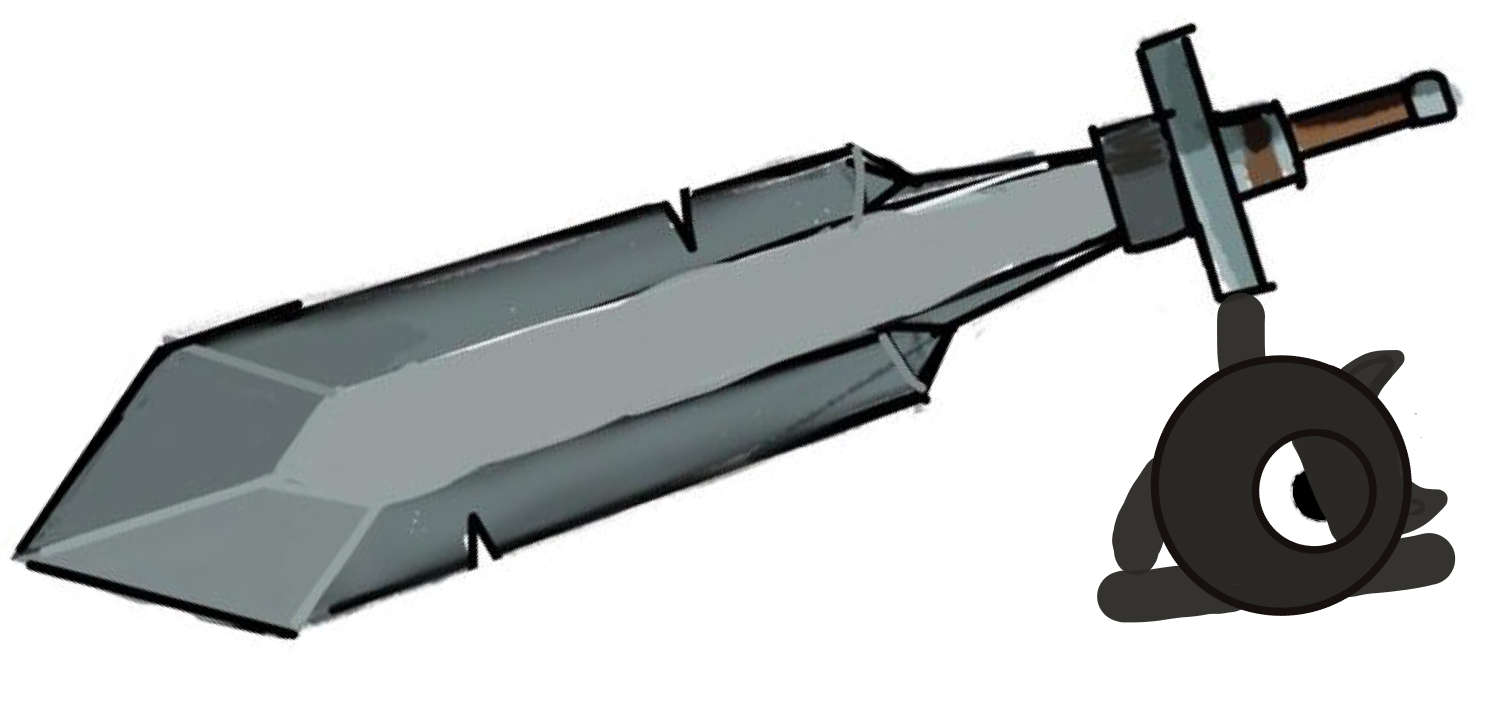 We even ended up modelling it so we could test it: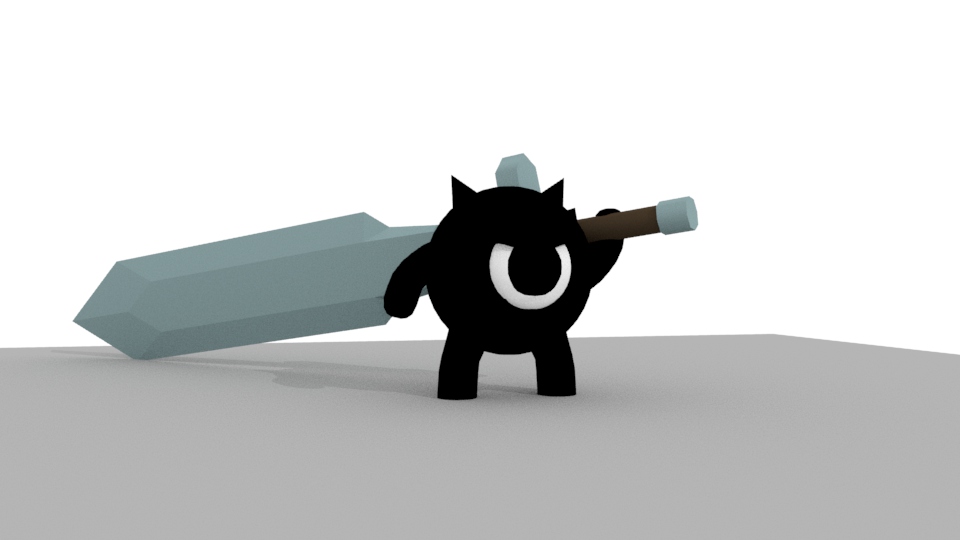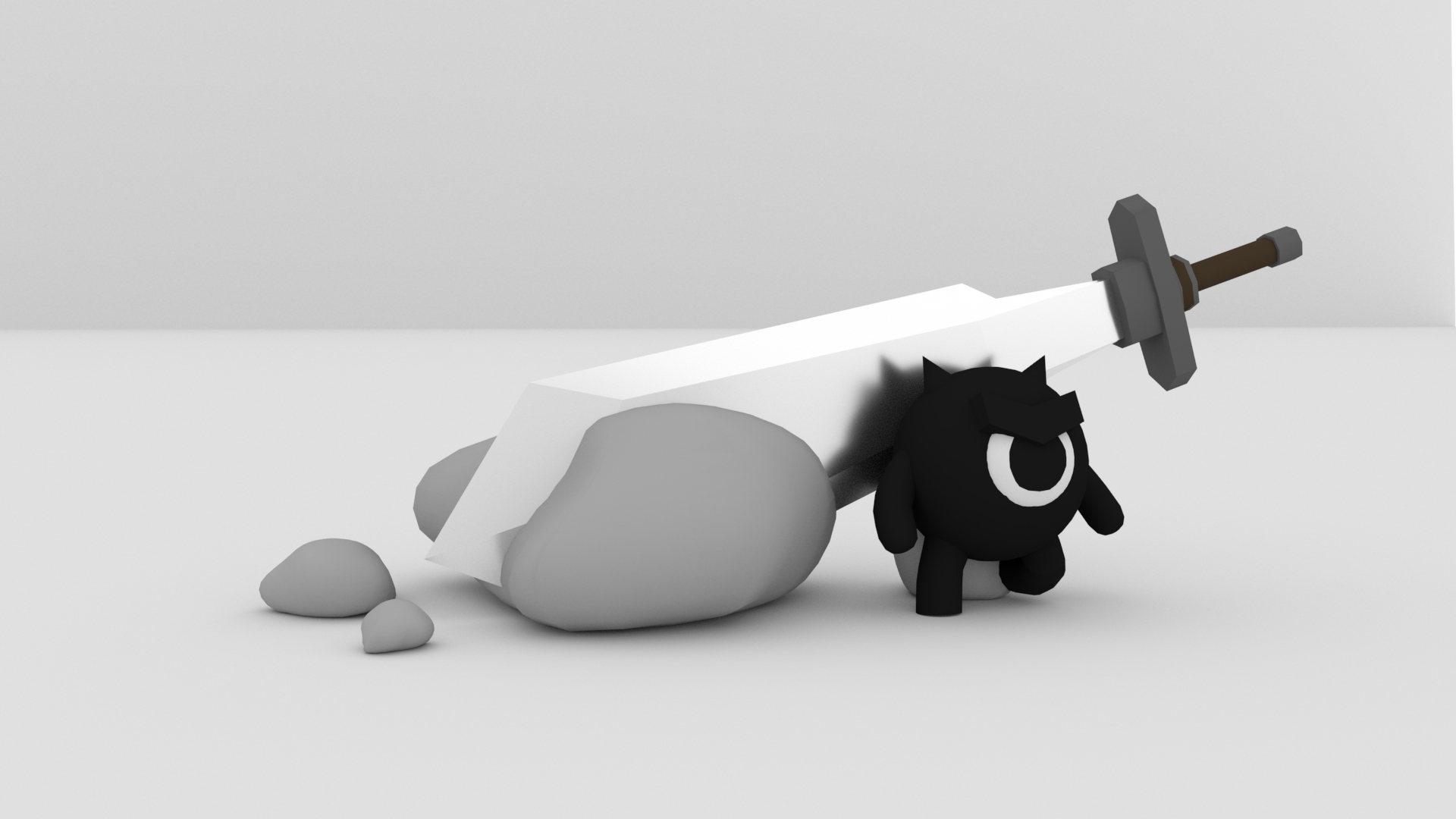 Then we began having some discussions about how it should be: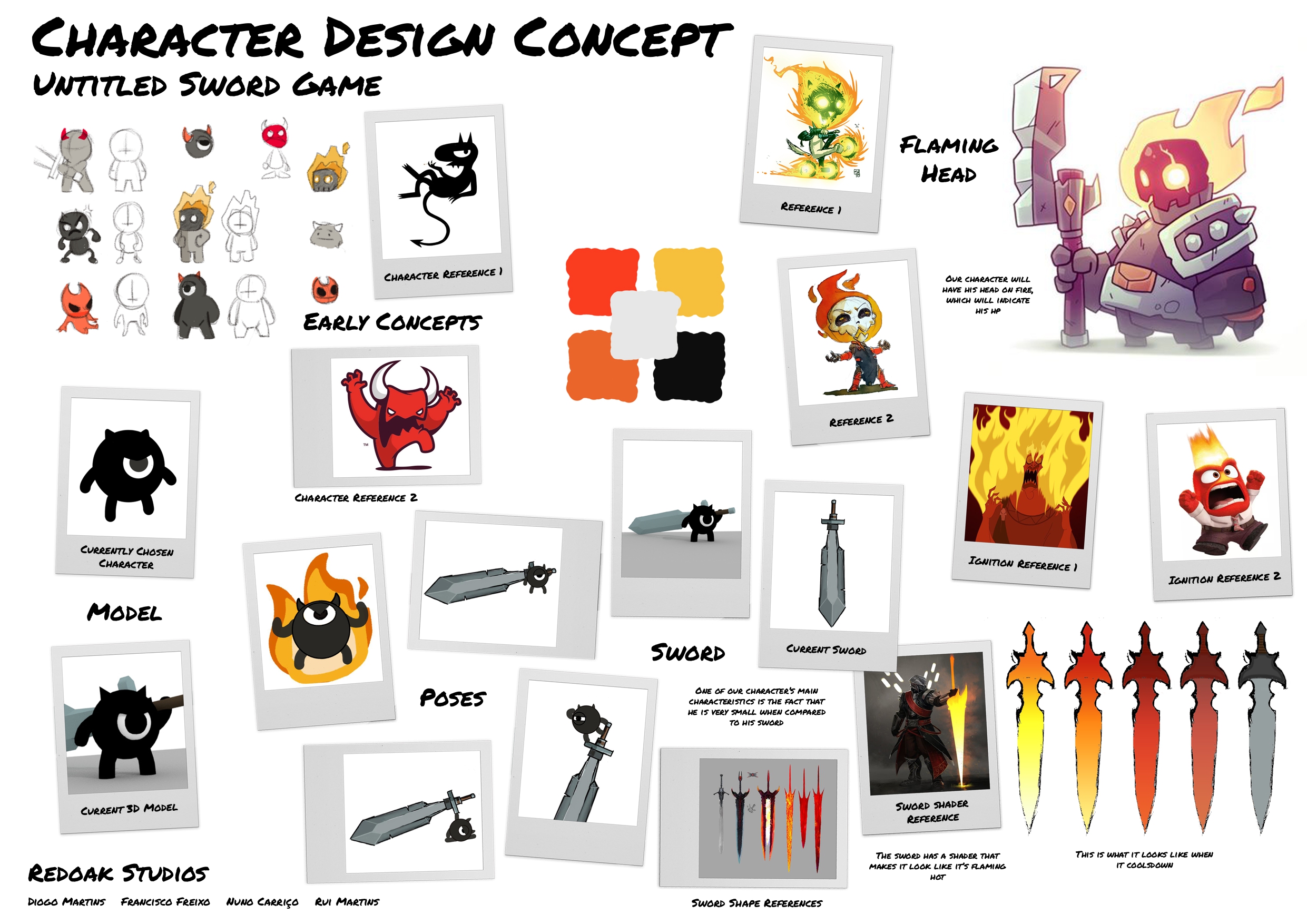 Eventually, even though we really liked our character, we decided that we should do more concepts.


We really fell for one of the concepts and that's the one we chose to go along with: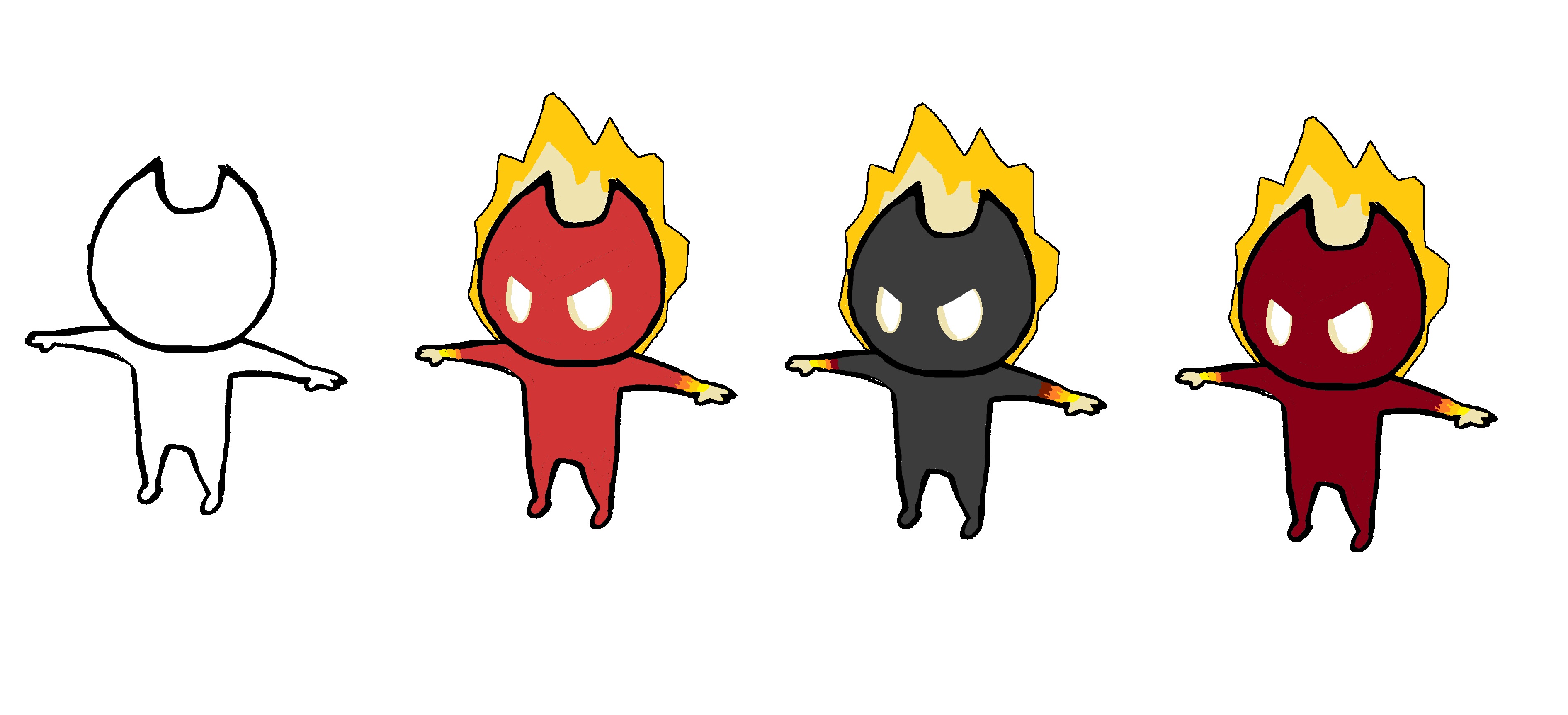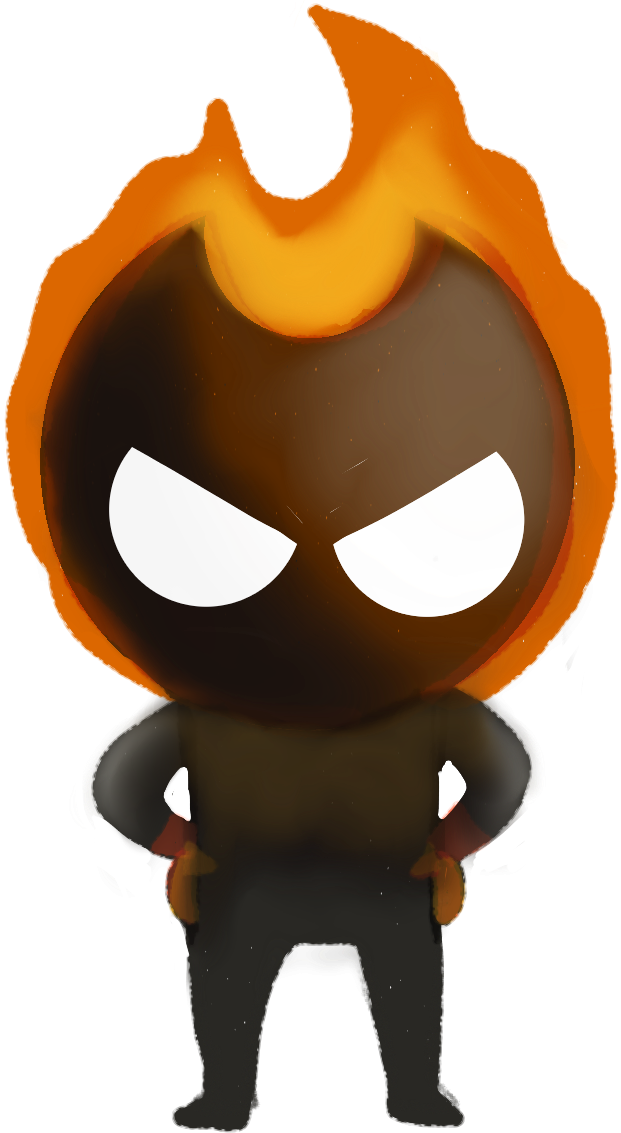 Which we have modeled as well: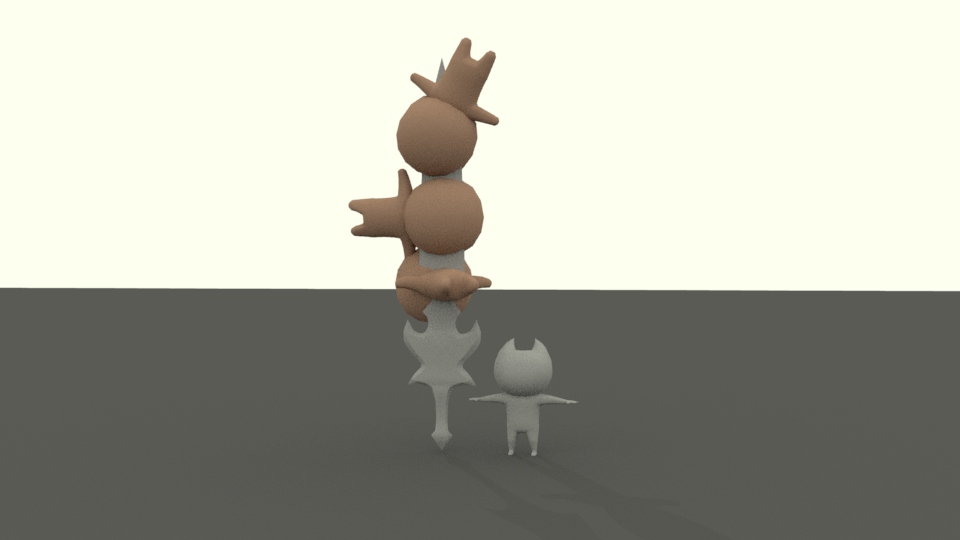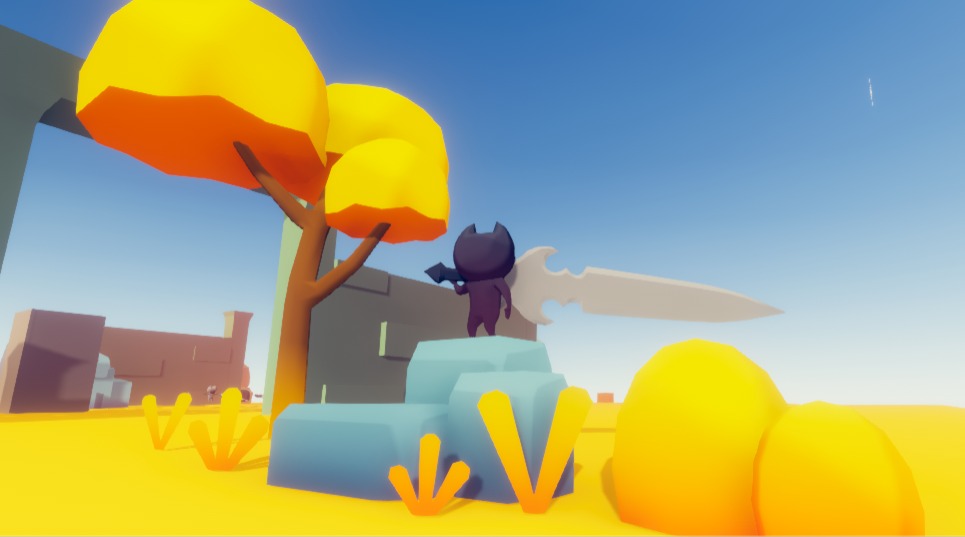 Enemies
First we established some rules for all the enemies, like the fact they have a skeleton which can be seen after they have been slaughtered.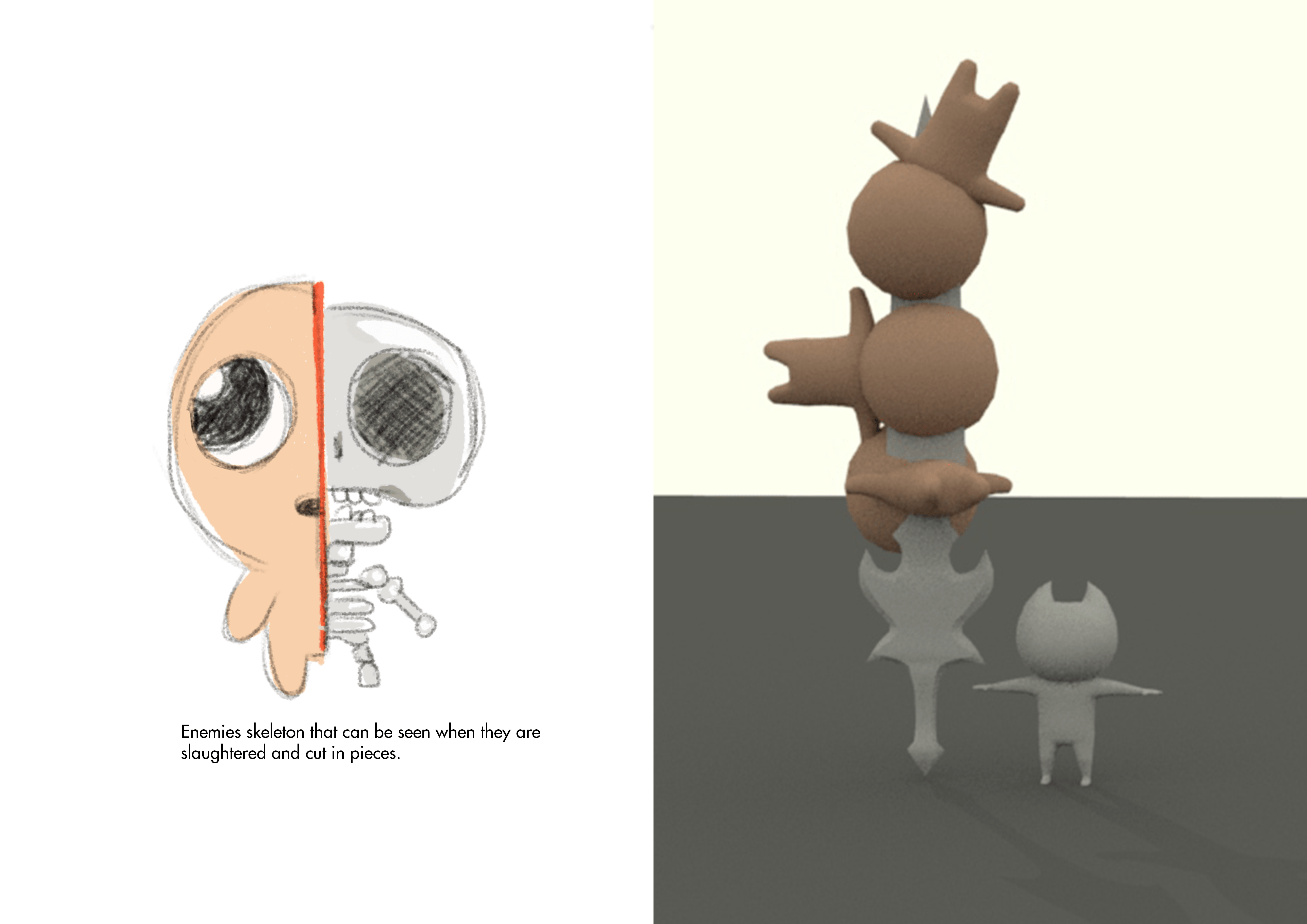 Then, we began conceptualizing all of the enemies: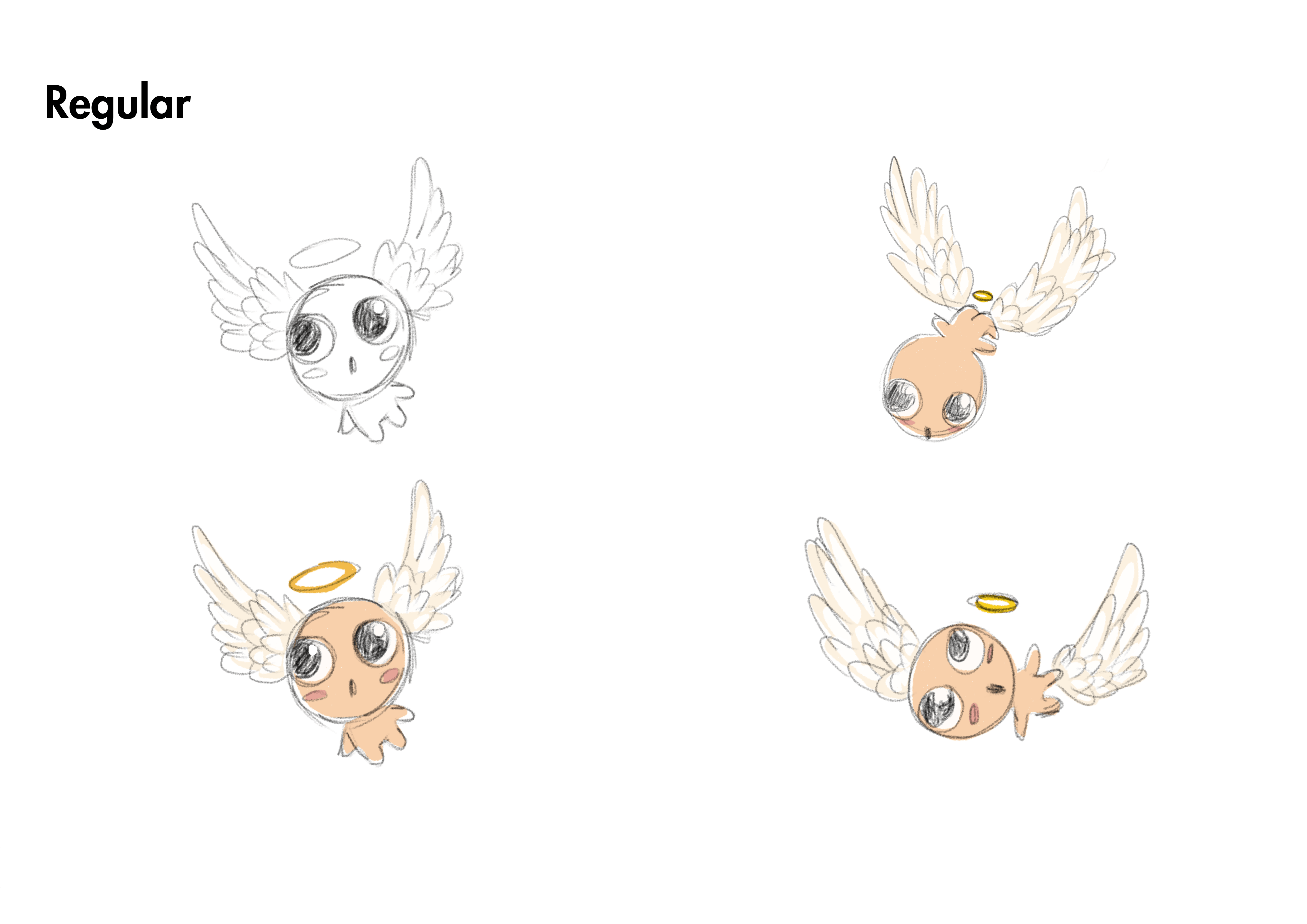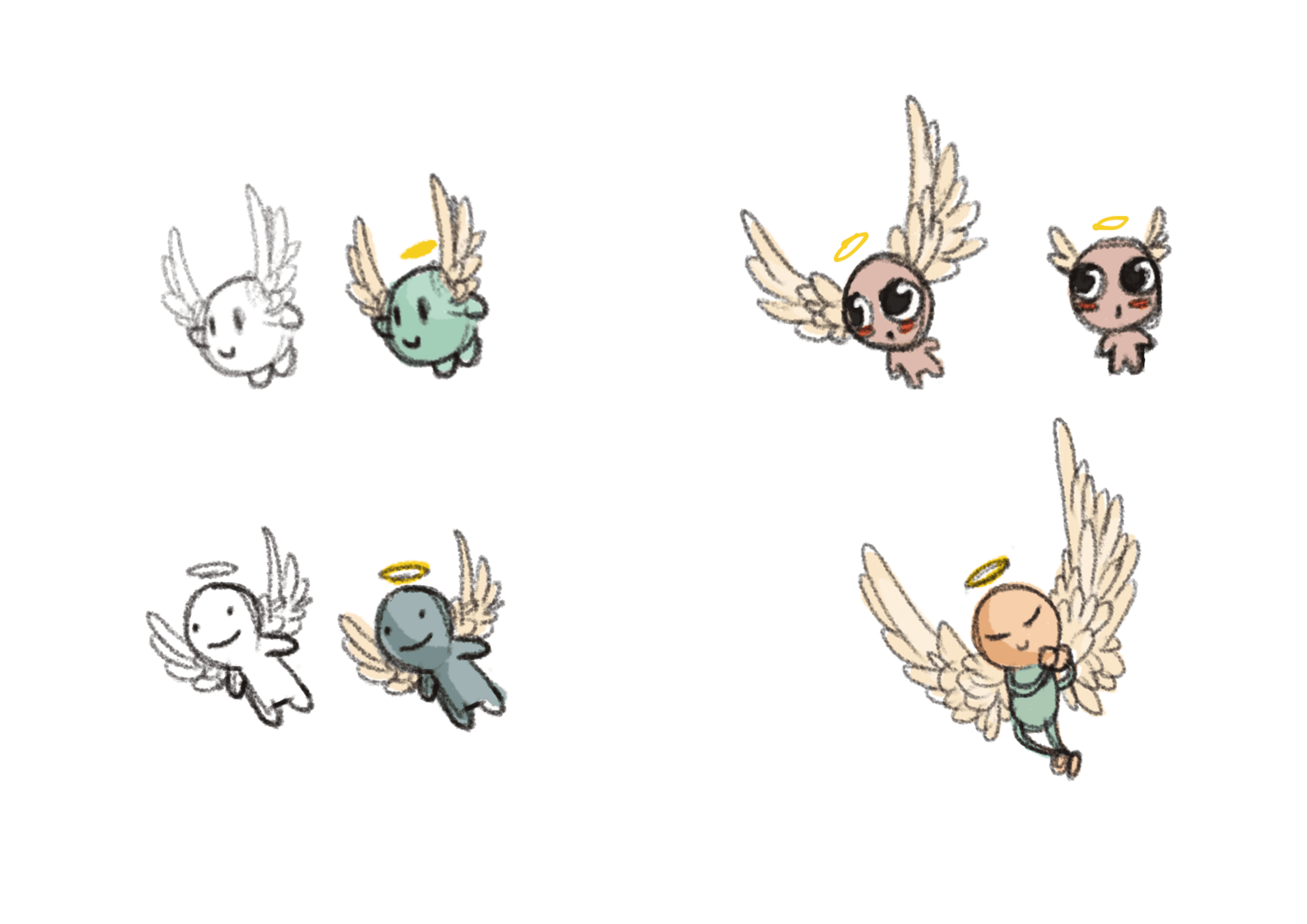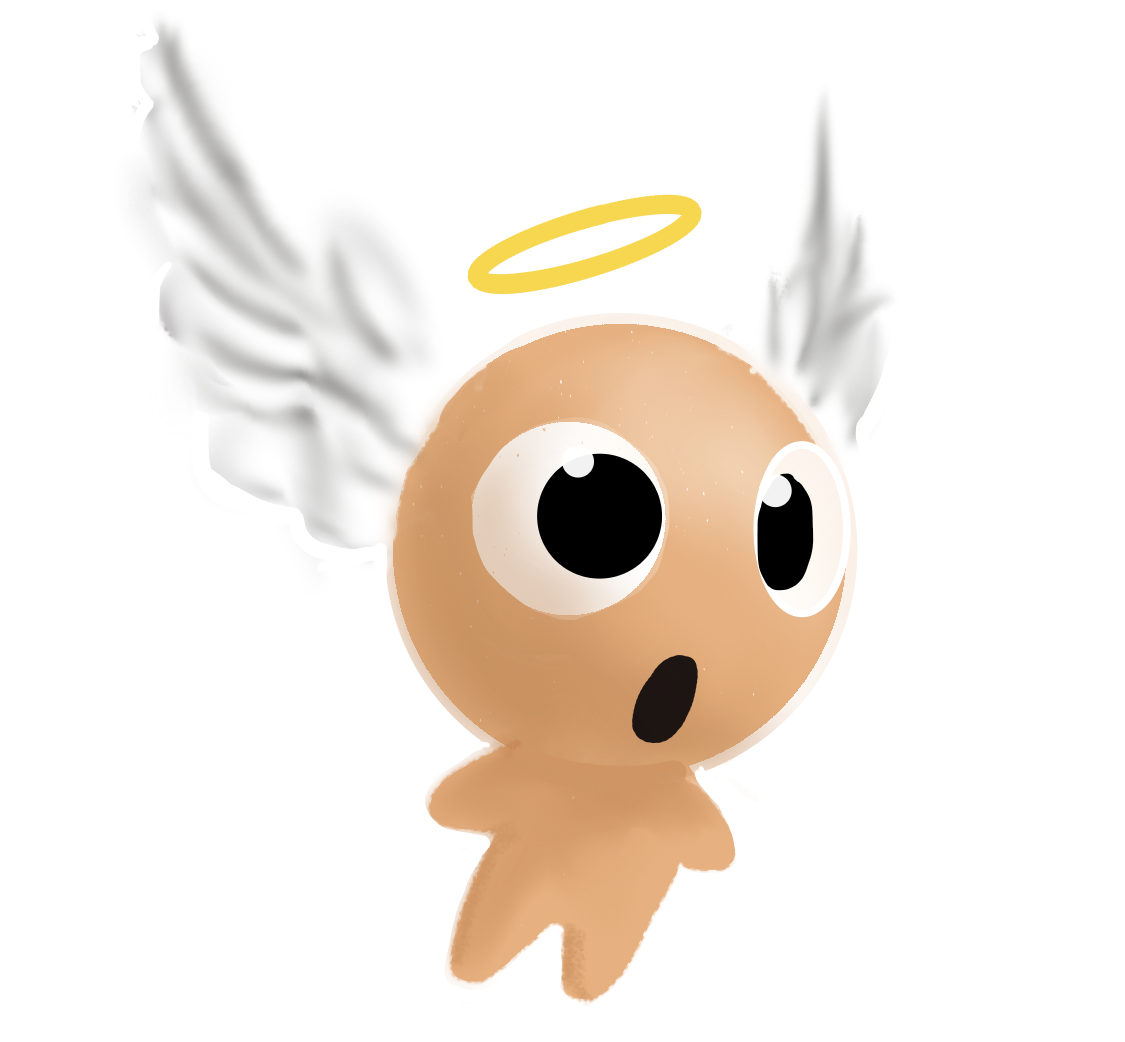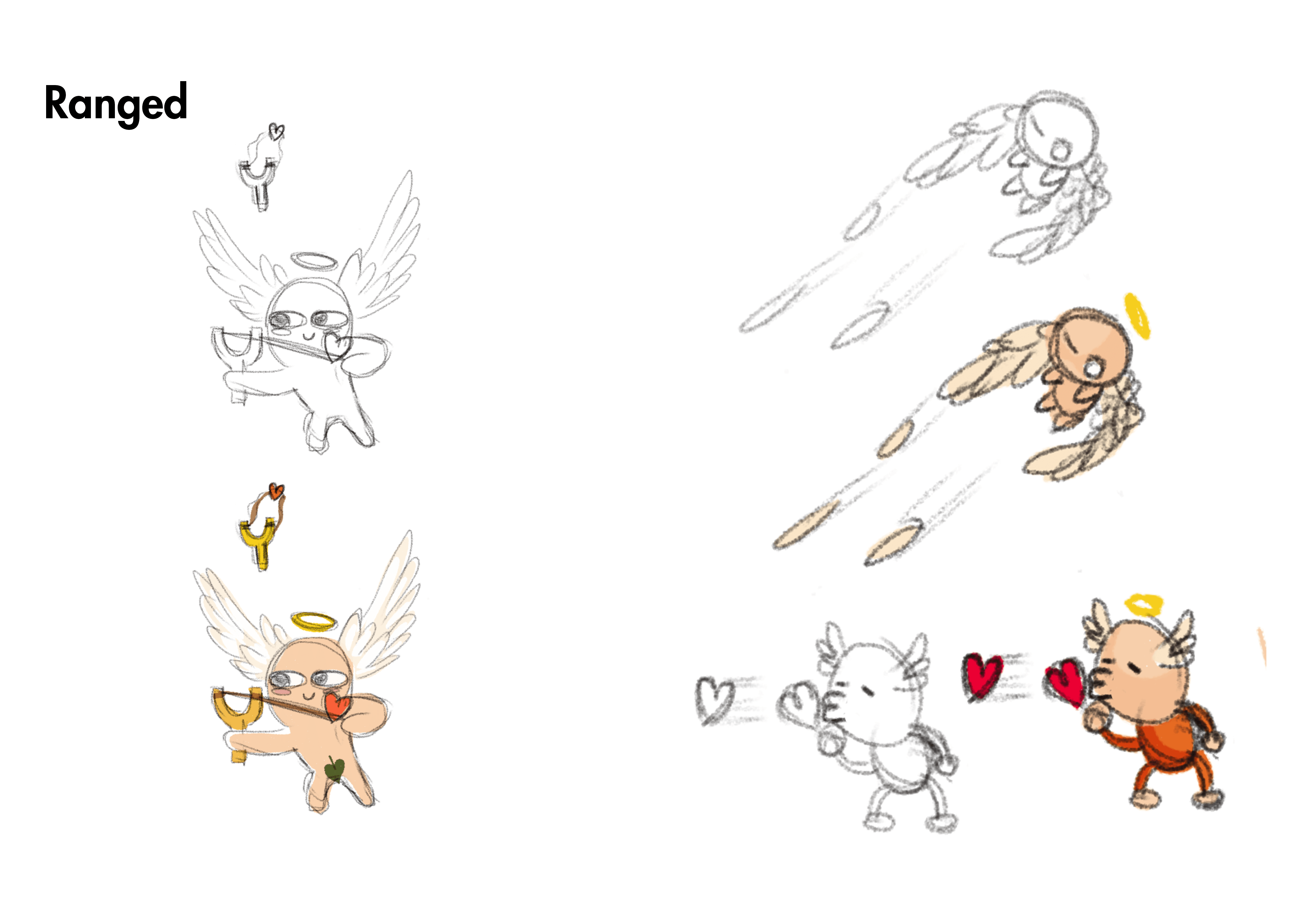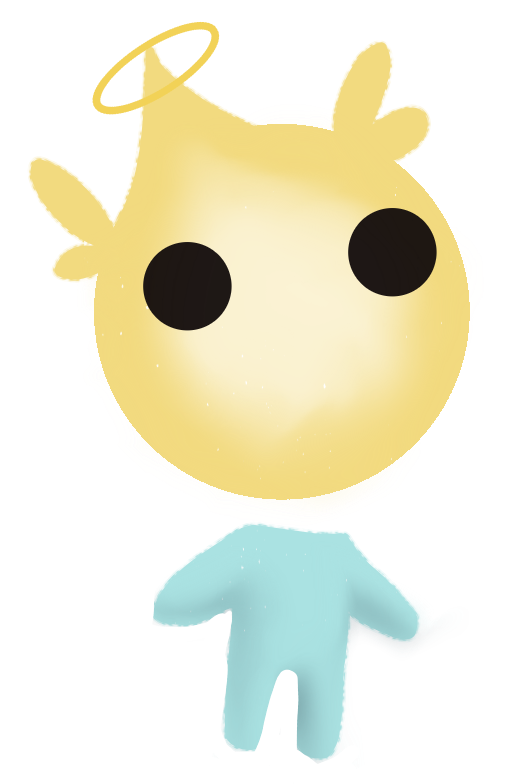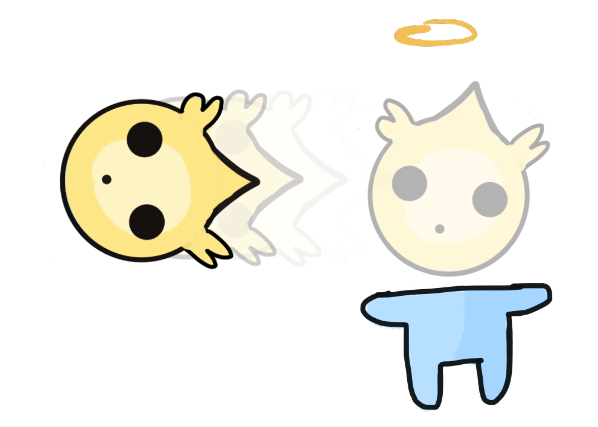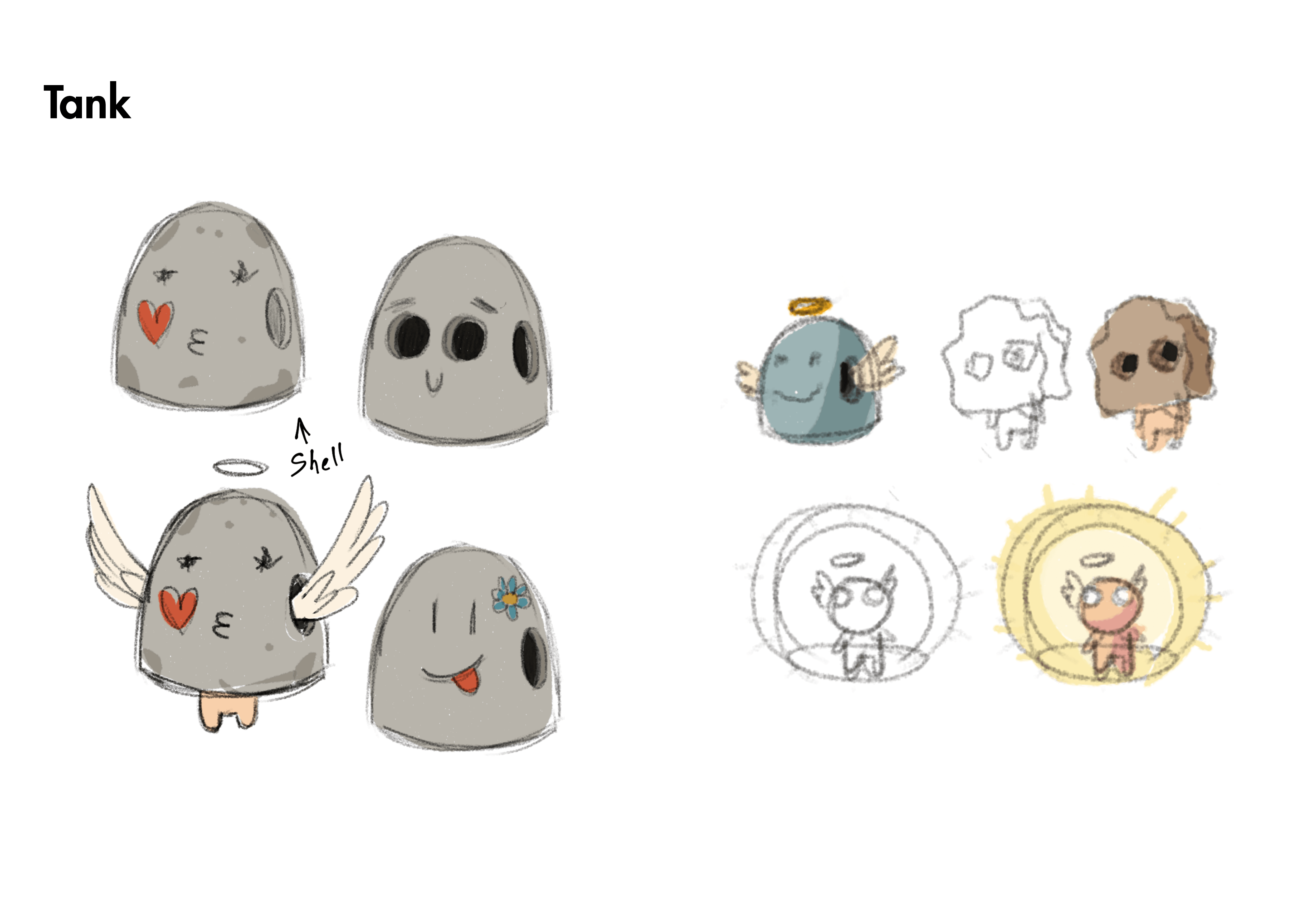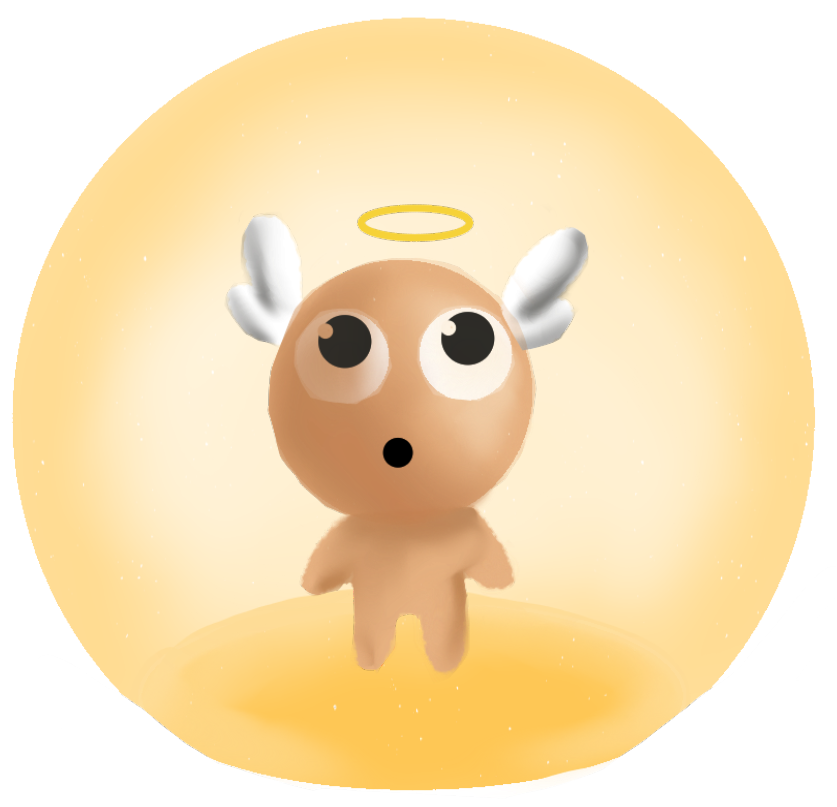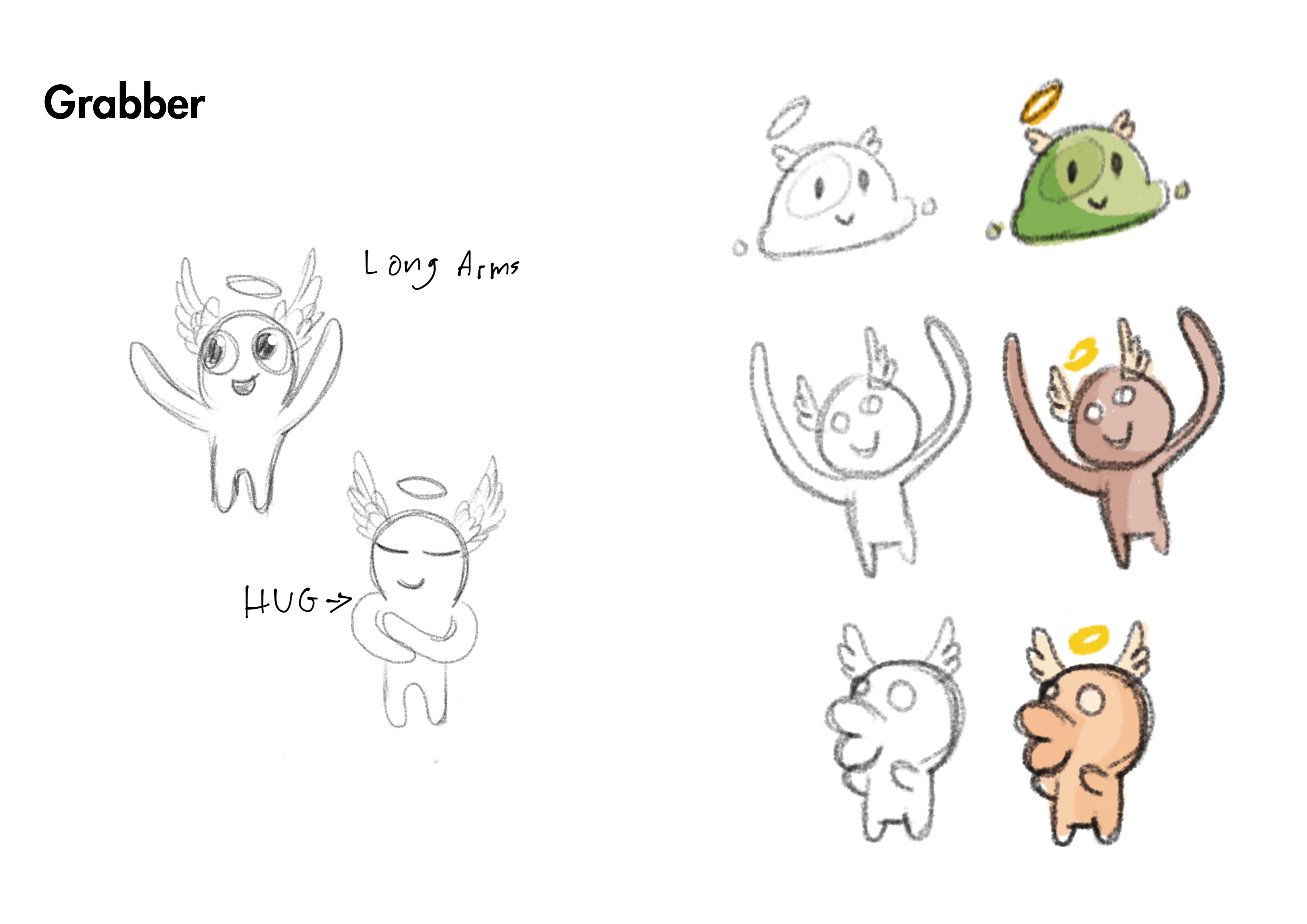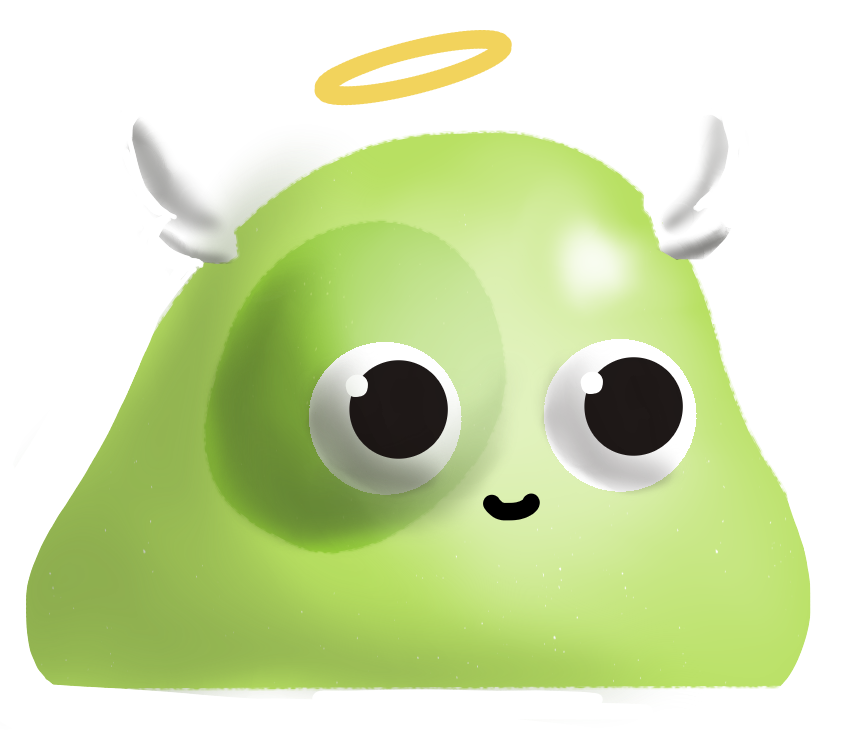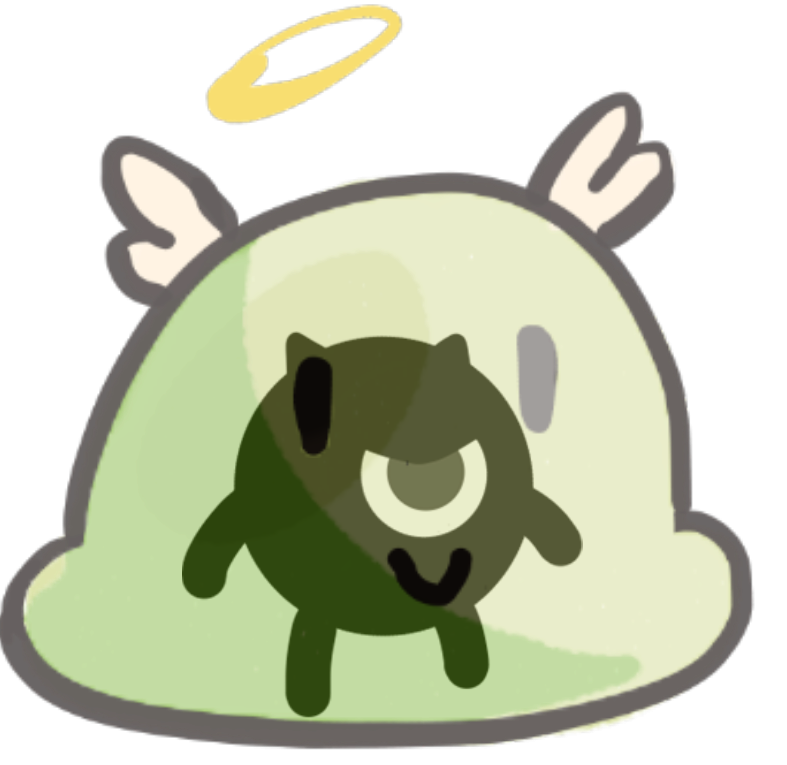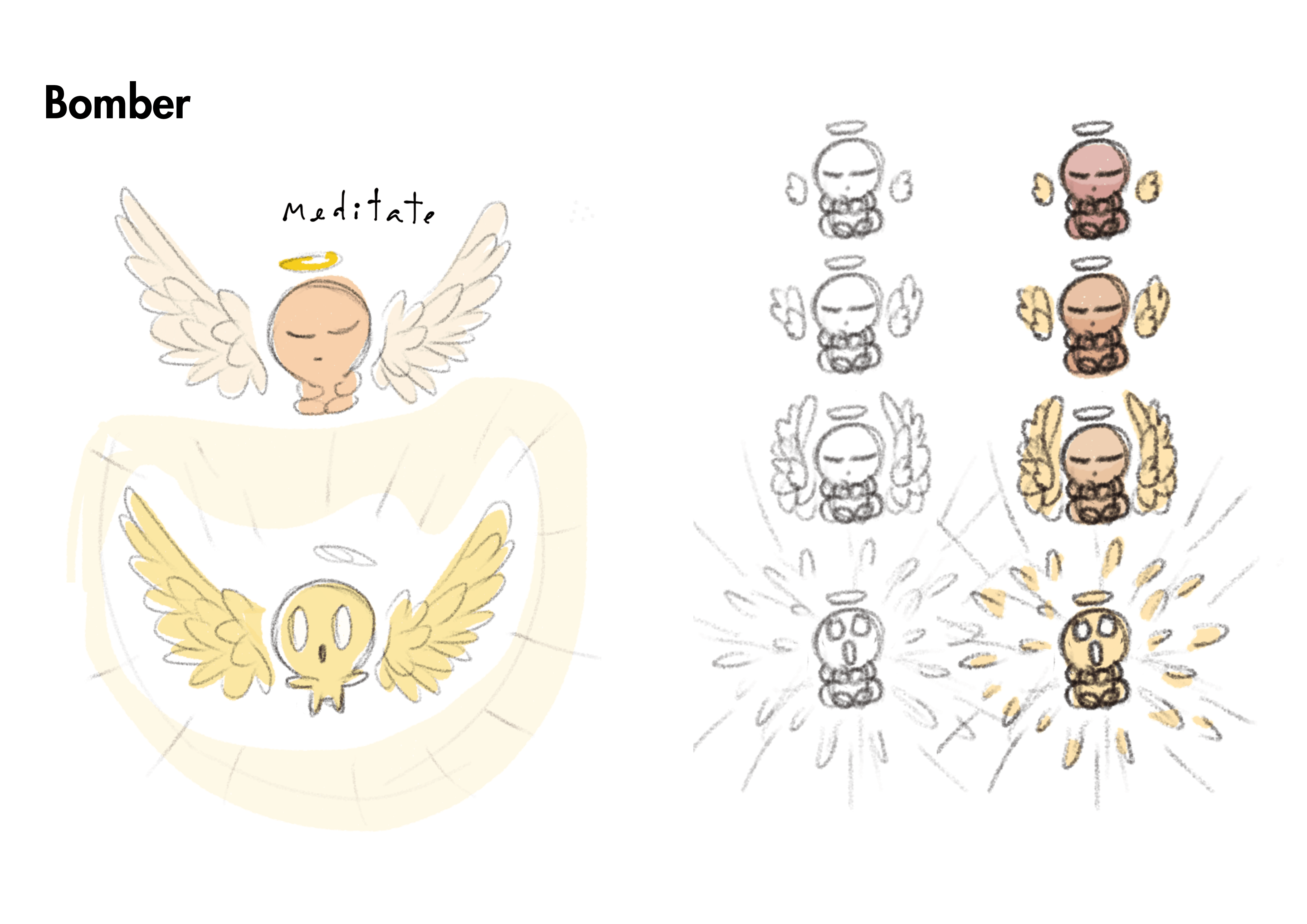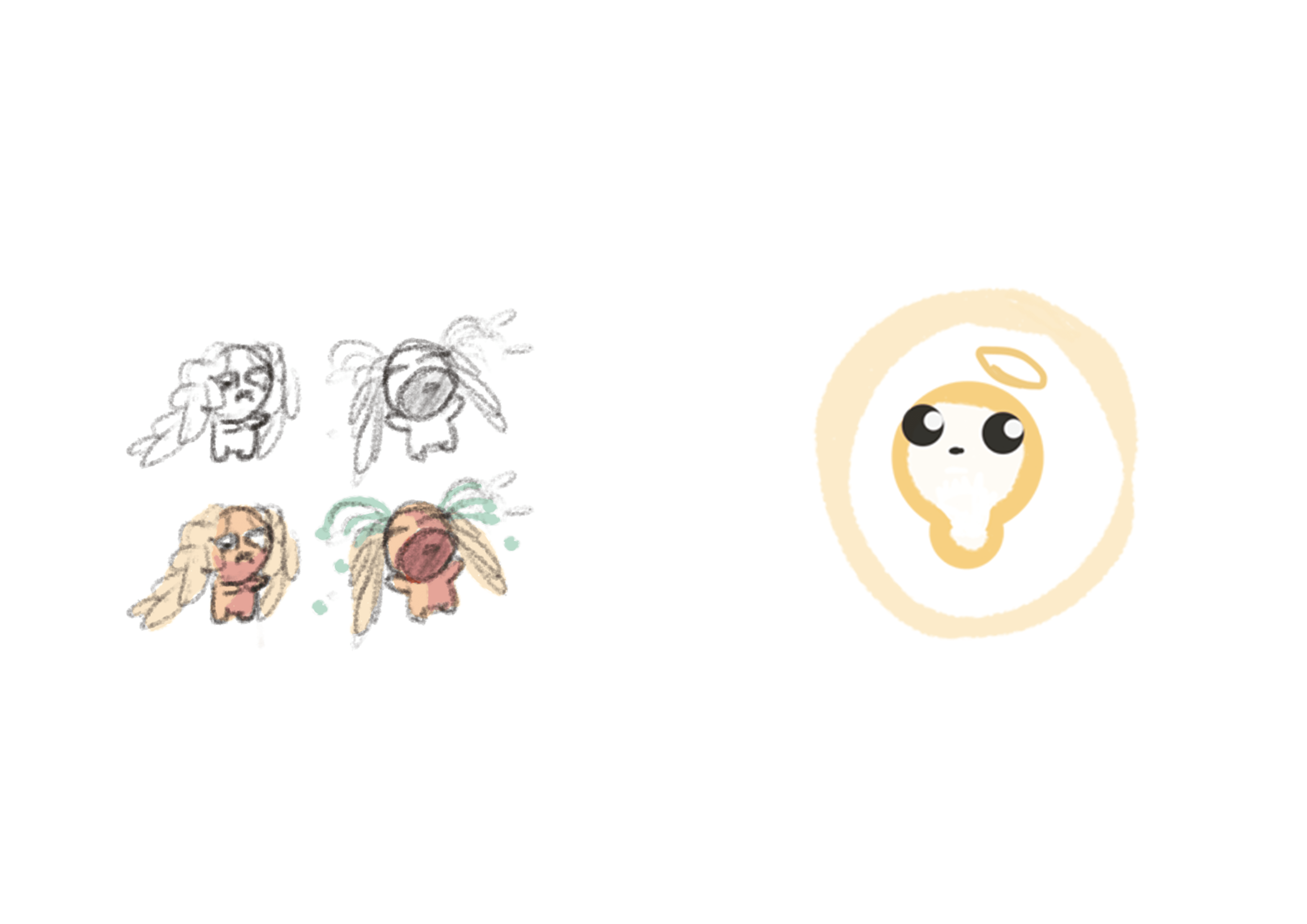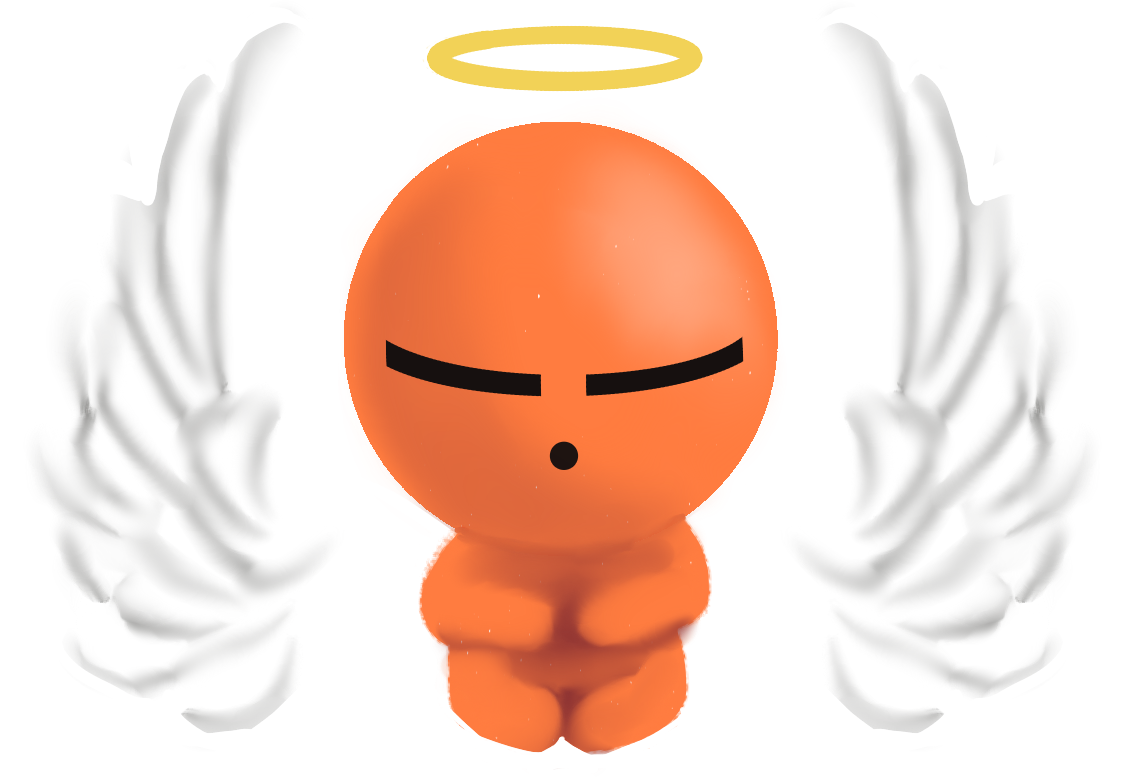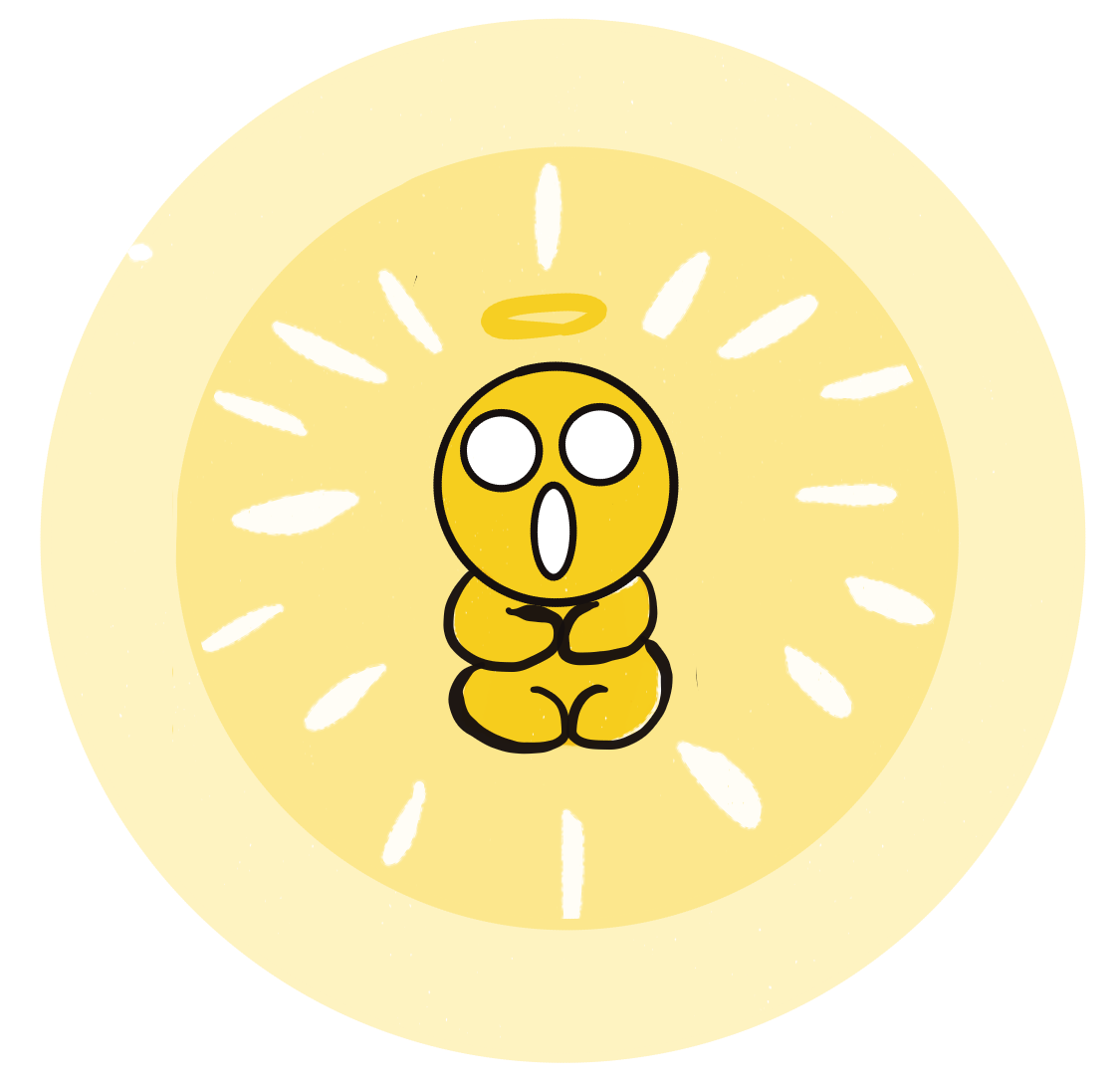 And lastly...
Trapper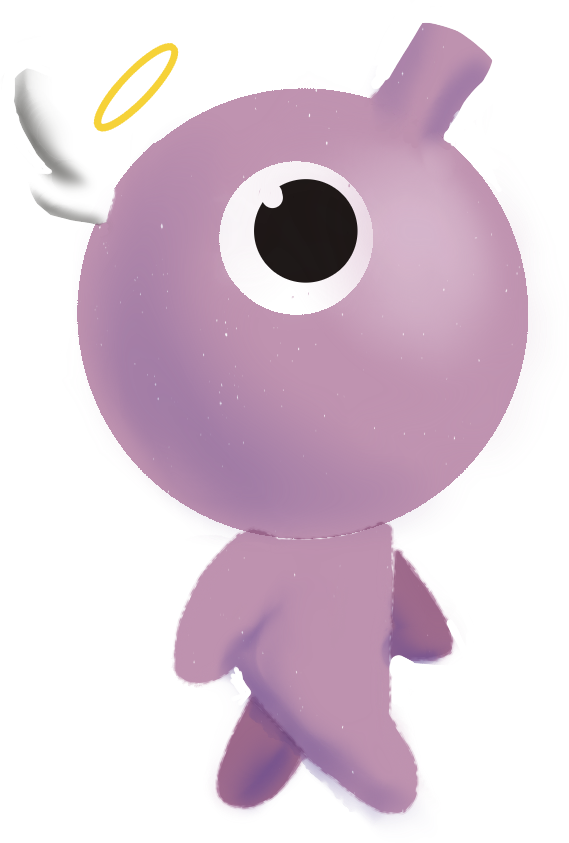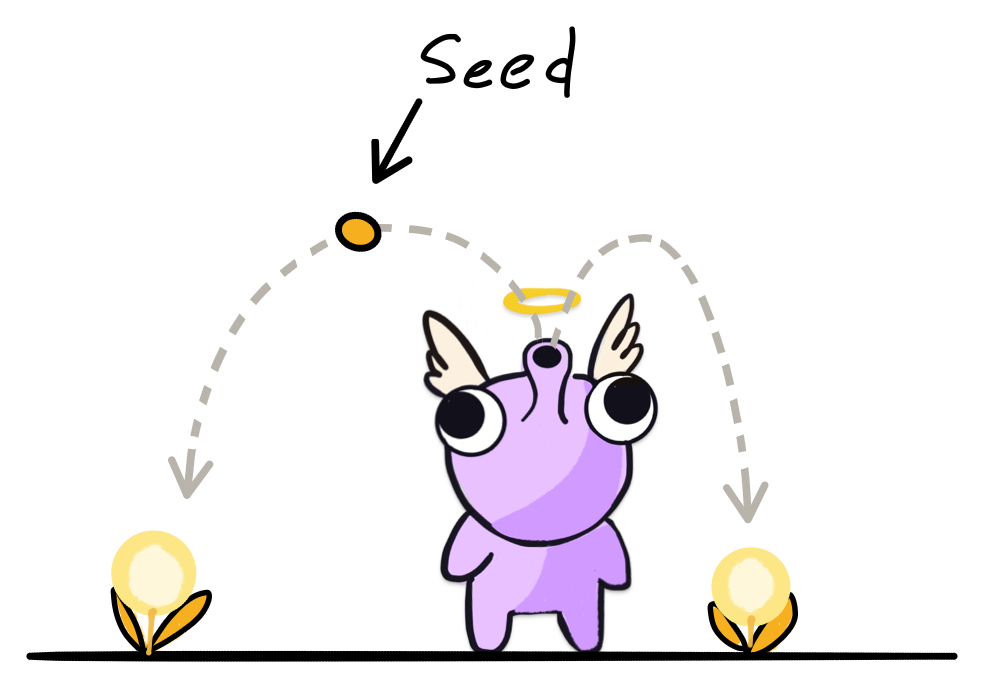 We are currently modelling all of the enemies, which you'll get a chance to see in the future.
Environment
Okay so we've covered the main character and the enemies, but one of the most important things in a game like Holy Hell, artistically speaking, is the environment, so that's what we're going to show now.
We always knew we wanted to differentiate our art from other games, make something quite unique, but initially we didn't know exactly how. Eventually we come up with some ideas that we believe are very original, or, at least, uncommon.
Firstly, the colors, more specifically, the flora's golden-ish colors instead of the usual and realistic green: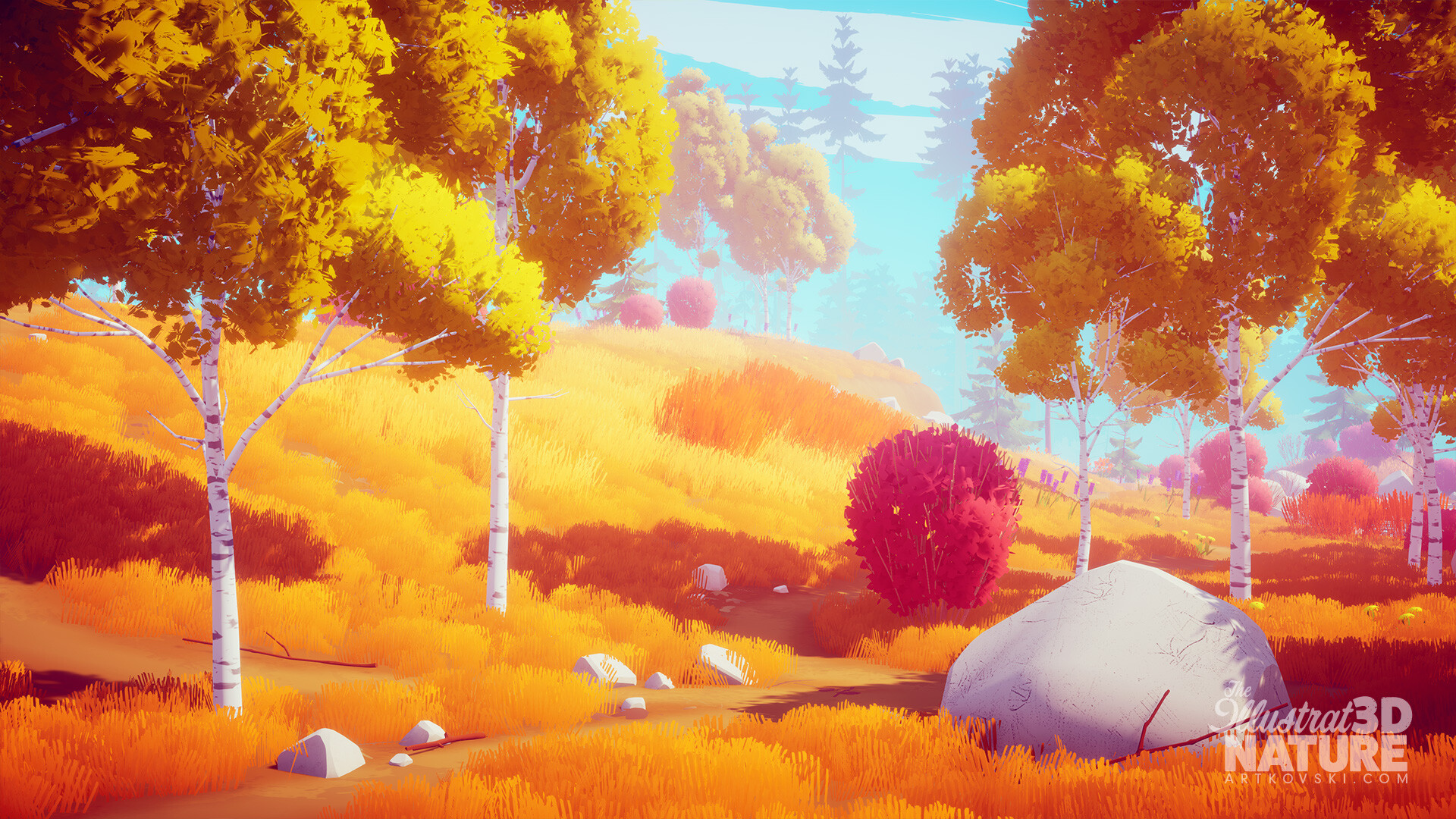 Reference picture taken from The Illustrated Nature asset found in the Unity Asset Store.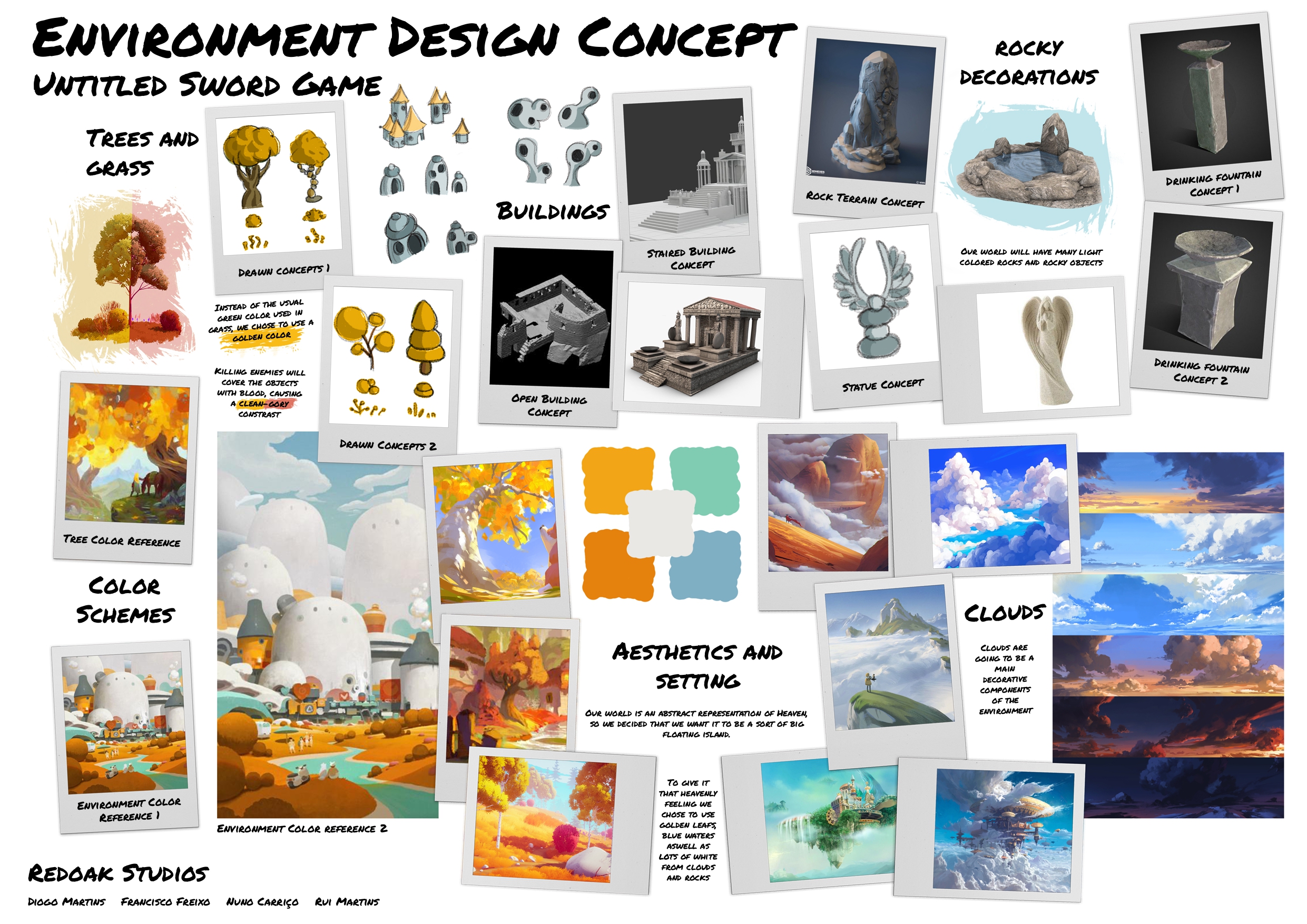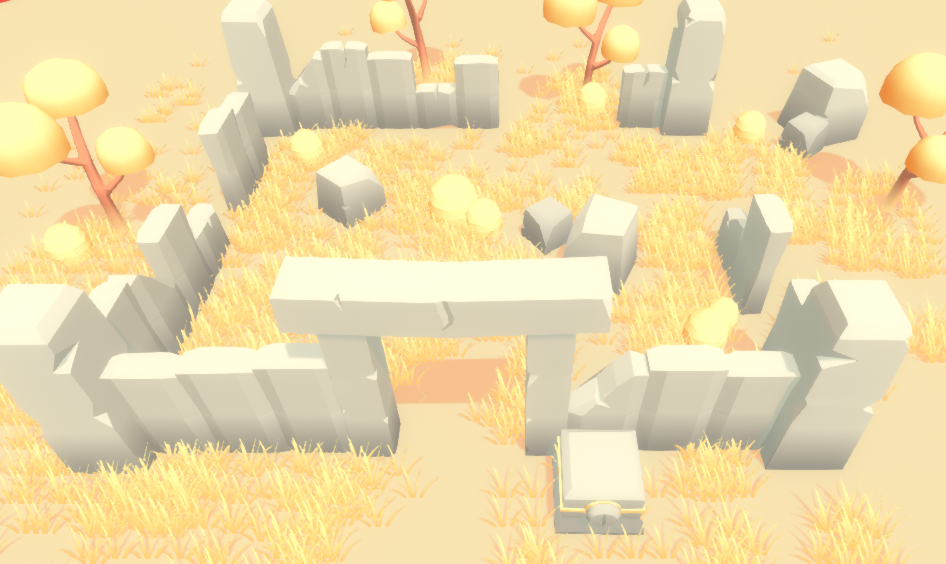 Current in-game environment art (still in experimentation).
Secondly, the disparity between cute, peaceful and harmonious, and extremely gory and violent: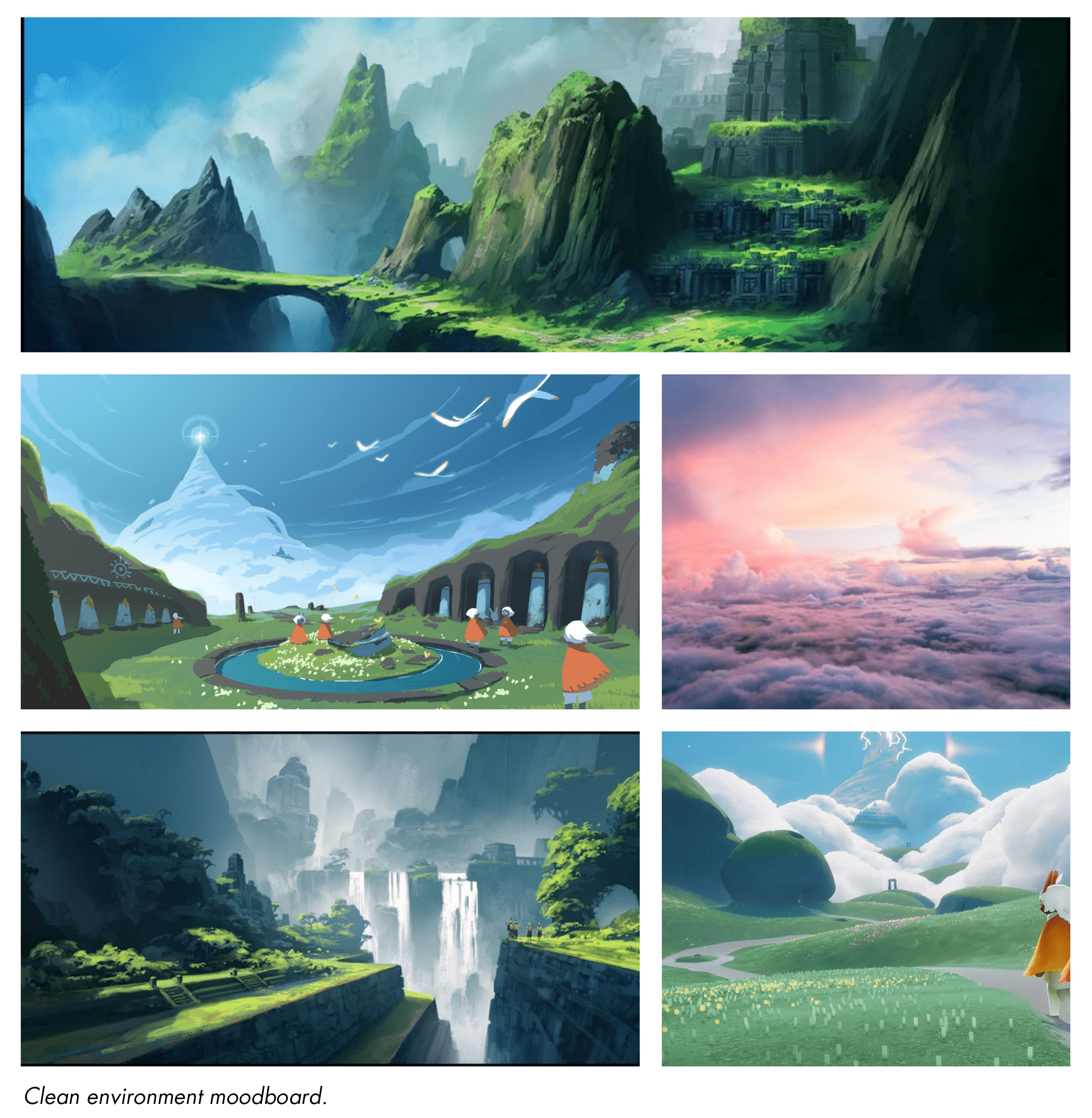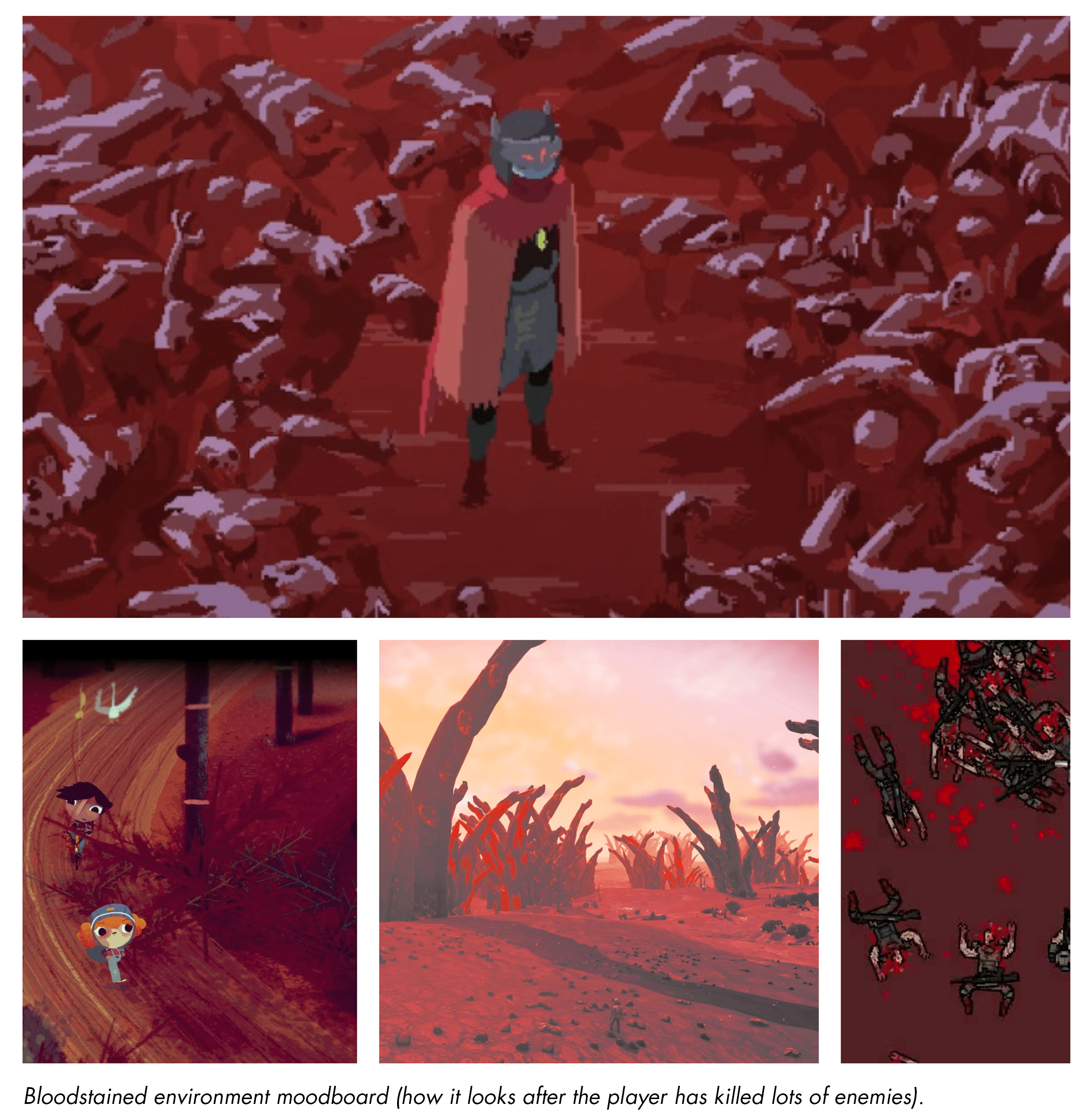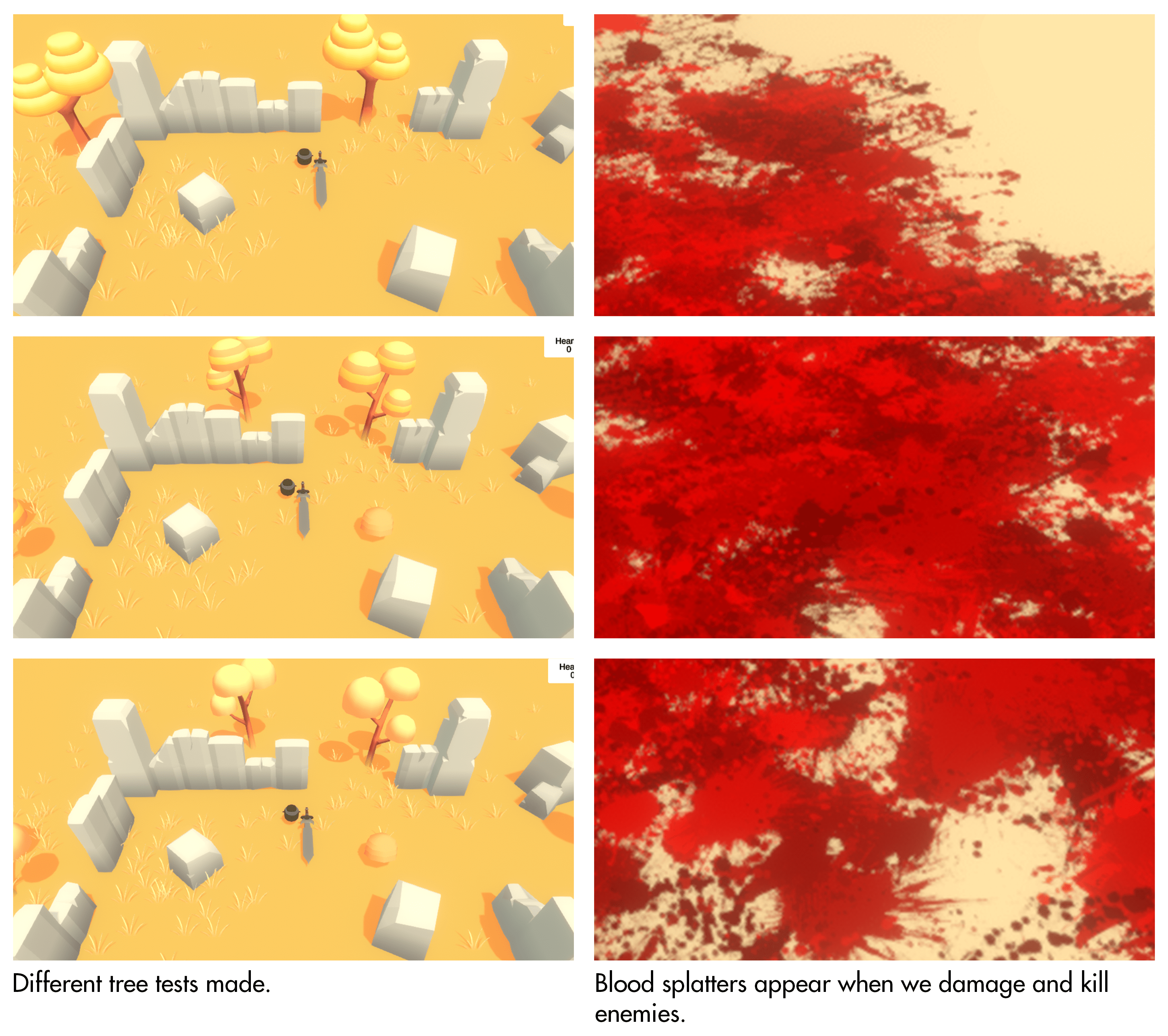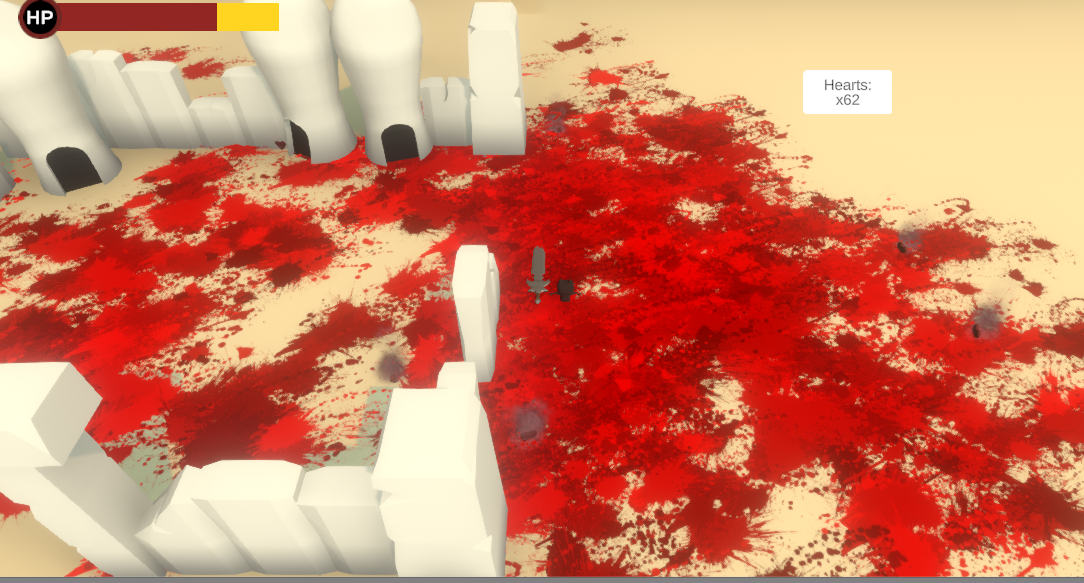 Floor covered in blood after a fight.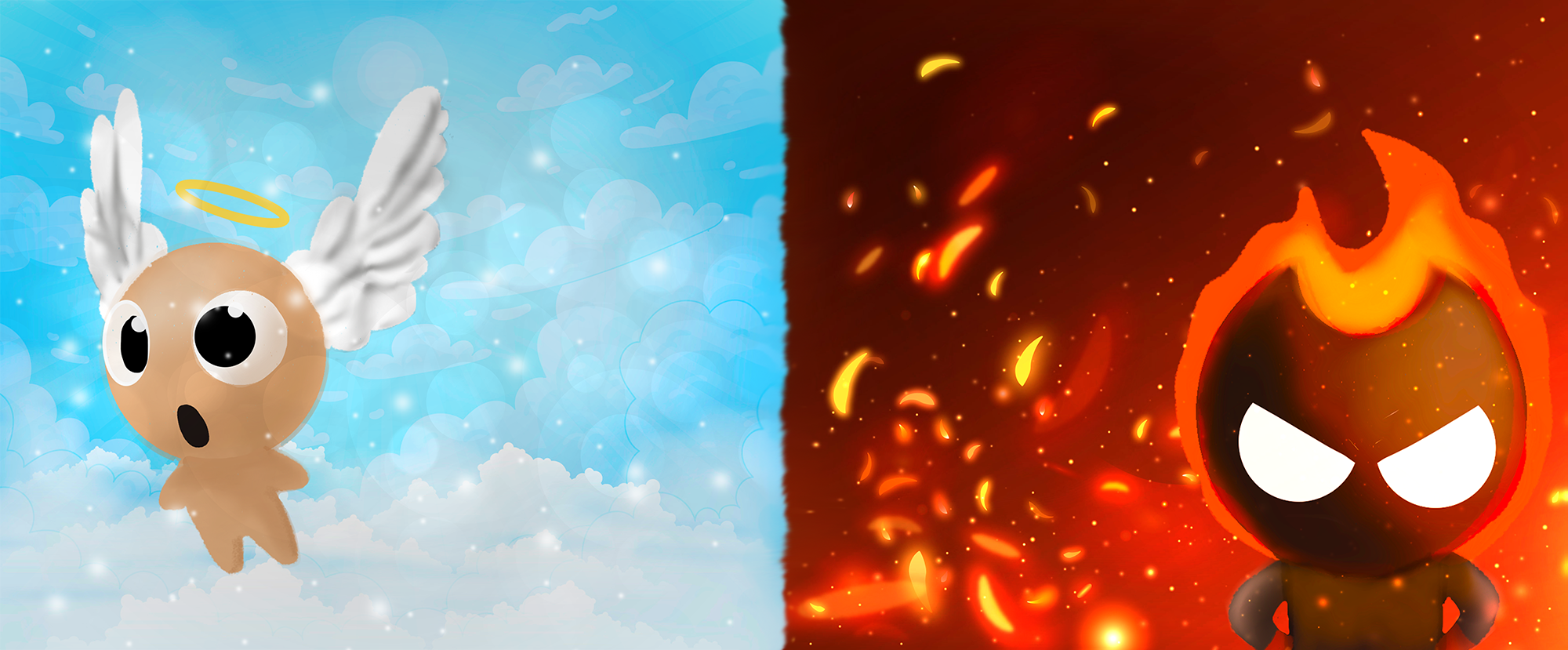 Art concepts showcasing the disparity between Heaven and Hell, saint and sinner, harmless and harmful, calm and angry, and so on.
That is all for today's article, we hope you enjoyed it!
Don't forget to follow us to receive notifications about future articles regarding this project. If you have any questions or feedback, feel free to leave a comment below, it will be much appreciated!
Until next time!