Logbook, day 100, clear sky
After a week of navigation, we finally arrive at Three-Point Island.
Here, everything is different. The sand is thinner, and the wind blows stronger. When we docked the sand sprayed everywhere creating a magnific rainbow.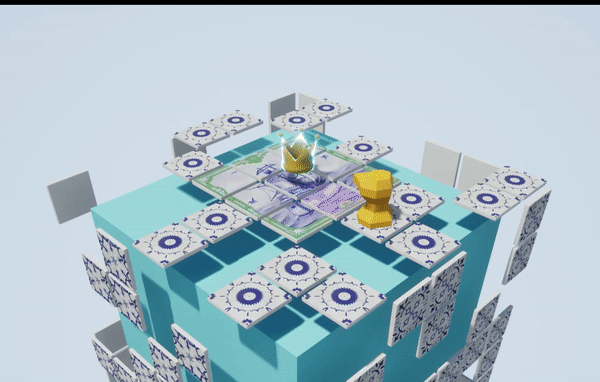 Image1: VFX when capturing the crown.
Not far where we dock there was a boat almost twice the size of ours.
After walking for a while, we found a camp of pirates. I could count somewhat twenty heads.
Without hesitation we walk ahead to talk with the group.
They received us with bitterness, but open to conversation.
We said that we were looking after Vasco da Gama. After some negotiations we finally agree a meeting with him during dinner.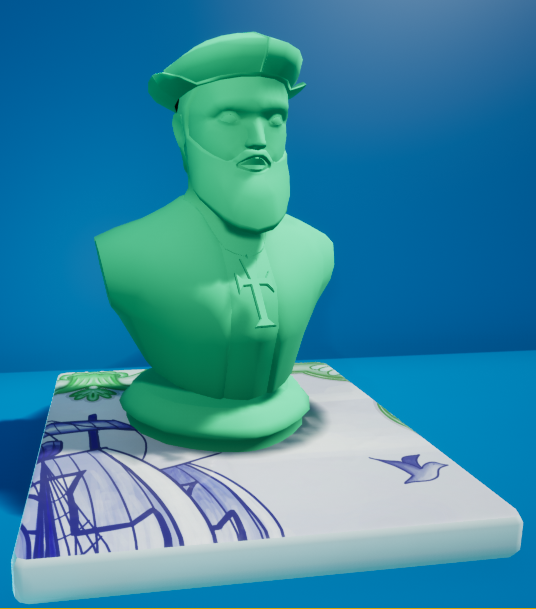 Image2: Vasco da Gama final model
While we are waiting, we start the preparations, and some presents to offer him.
Video1: Implemented progress.