We had a good stretch last week and it was exciting because we finished Luke's Animations and now it was time to see them in action inside Unity 3D. We decided to try out Cinemachine and we were totally surprised by the results. We now have a very basic camera setup which eventually will improve as we develop the game. There is just a little bit more work left to be done on the character controller before we can share the awesome result with you. For now, we present you Luke animations.
There will be 4 different characters in the game, last week we modeled Luke and also uploaded on Sketchfab. This week we decided to work on Masked Man, the big guy who is working in the glass factory where he captures lost souls that end up in his nightmare.

I don't think we can call him Masked Man anymore, he isn't wearing a mask but the initial concept we had in 2012 for the short film, wore a mask. How about you help us come up with a new name for the big guy? Join us on Discord and let's decide the name.
Here is the original Masked Man concept from 2012.
In the previous week, we finished the mood and lighting in the dead forest, we were happy to receive such a great feedback from all of you so Thank you for being such an awesome community. This week, we worked on the very first scene from Luke's Escape game and that is Luke's Room!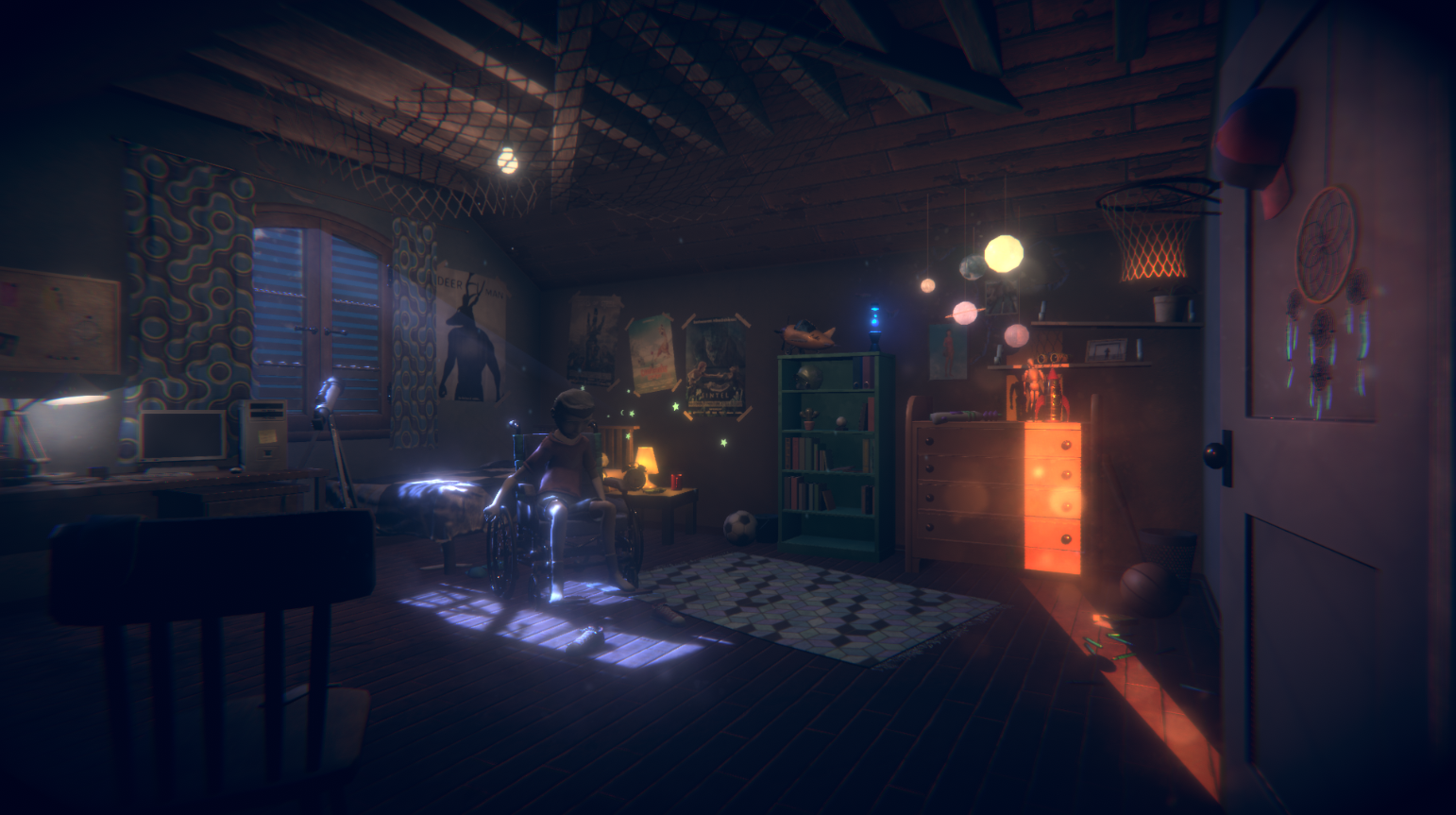 Details are very important to us, we want Luke's Escape to be of AAA quality and we are going to be doing our best to achieve the best results but your feedback is vital. We'd appreciate if you join in the development of the game and follow the progress on Twitter or Join Discord Server.



What's coming up next week?
1. Finish modeling of the captured souls inside tiny jars.
2. Experiment with Cinemachine and make Luke move in an actual environment.
3. Complete Luke's Escape demo layout.

Yes! Luke's Escape will have a demo and we will be looking for some beta testers to make sure the launched demo is top-notch! If you'd like to participate and be the one testing our the demo and later the full game before anyone else, join the devs on Discord!

Thank you for your time and we will really appreciate if you give us a follow on Twitter!
Why not buy me a Ko-fi? Ko-fi.com
Thank you for reading and we will see you next week!
Team Luke @ Make Indies
makeindies@gmail.com
www.makeindies.com