Hey guys, we know you haven't heard from us in a while but our team lately has been split across different projects and assignments that required our attention, and as such we got careless and neglected to show you our progress. We are deeply sorry and hope we don't need to go through this again.
That being said lets move on to show some new content. We have been working hard, and we finally have some stuff to show you.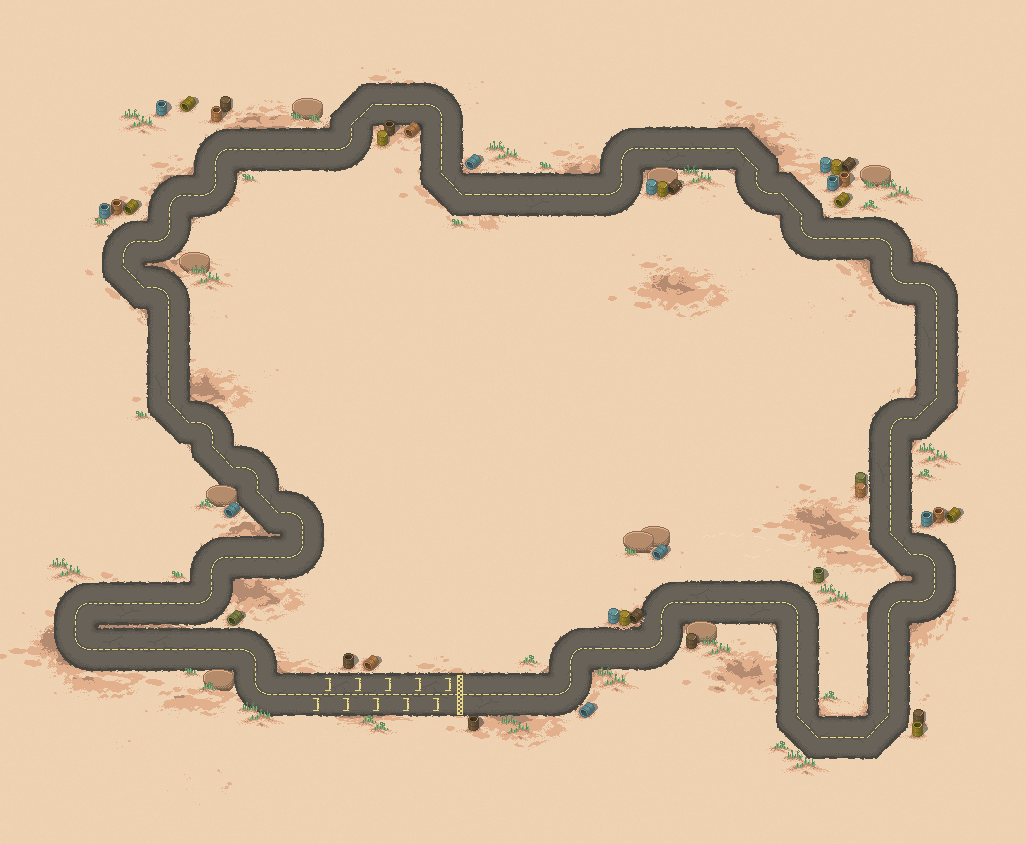 First up, our first finalized map. This map will be the main one the player initially goes through and gets familiar with. We went with a desert feel, that we thnk will be complimented nicely with the colors of our vehicles. The road itself has several twists and turns that we hope will challenge the player, while keeping the traditional long stretches at the end.
Up next a look at our UI Study. Our artist already has the general elements to assemble the UI in the game itslef, but we thought it would be clearer if we show you this way.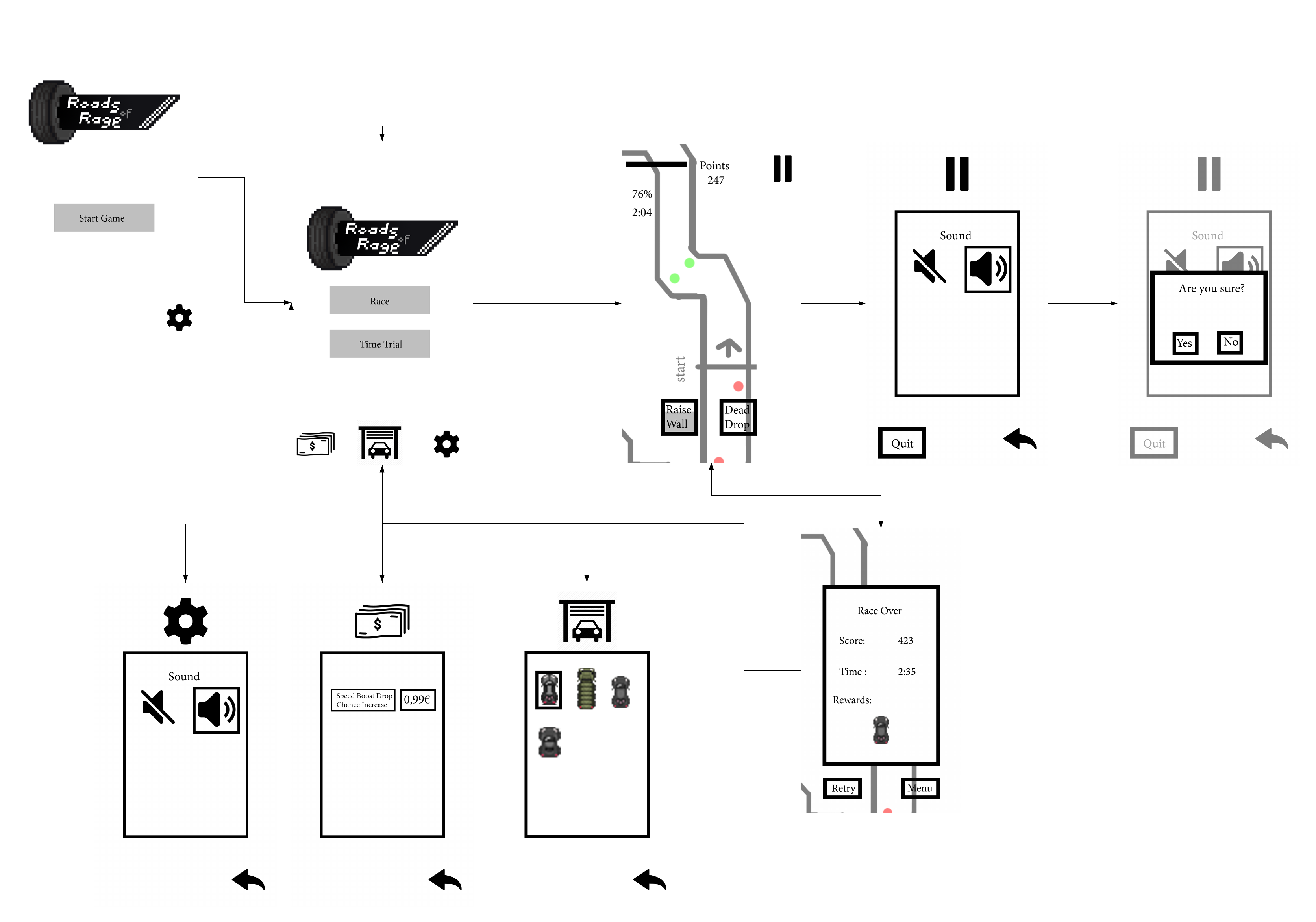 Since our game is played with your phone vertically in your hand, we tried to place everything the player interacts with within the natural movement range of your thumb. We also wanted to keep the UI Design simple and clear, nothing to cluttered. Do keep in mind that the assets used in this flowchart are merely illustrative, and not our final assets.



Some examples of the assets to be used In our UI
There are also several props already made as we can see in the race track already, you can take a closer look at some of them now:



As you can see they all stick to our desert look, while adding some flair to the map.
Finally, we will take a look at our vehicles, the things the player will control on the racetrack.




As you can see, rather than just adding several colors to the same car, we decided to very them in style a bit, as well as theme. That way all the vehicles don't just look like copies of each other.
That's all we have for you today, and we hope you enjoyed this look at our project. It can look a bit barebones, but it's all coming together now, and we hope to have a product to show you shortly. Until then, we hope you stay safe out there, and thank you for taking a look at our game!