We had another round of internal play testing and it went really well overall. We decided not to stream it because this time we were mainly focused on just identifying additional issues in the game that need to be fixed, and also verifying issues that have been fixed during the last week or so.
We played for around four hours and didn't have a single server or client crash (except for one that was an installation issue), which is a first for us. Generally, the server has been really stable over the past three or so months, but we've been continually working on tracking down and resolving client issues as there have been some lingering about.
A lot of the time was spent just working through our list of resolved issues and having the team verify they have been fixed. I think we verified around 40 or so things today that have been fixed - most of them during this last week. We also identified several more items that we'll be working on soon.
As we played we snapped a few screenshots, so they are attached below for some eye candy:
Church At Night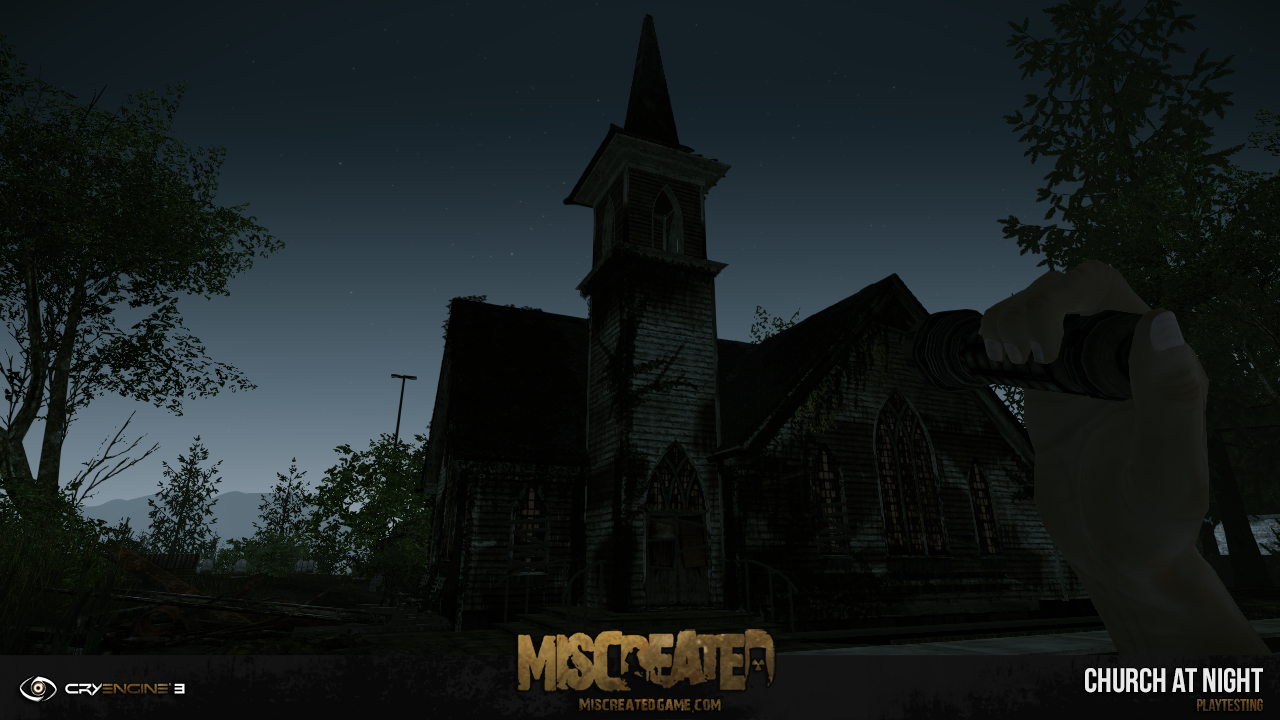 Base With Fog