We've been working hard on a lot of things this past week. Allesandro is putting the final touches on a bandit Character he's been working on, it's looking excellent and we can't wait to show it to you. We've added a few members to the team, as well as gotten the ball rolling on the Recurve bow. Arrows will stick into objects now and penetrate certain distances into an object (your skull for example) depending on the material you hit. We've also been having pretty regular and successfull play tests. What that means is we're nearing a stage where we're going to start bringing a few people (very few) to help us test in a pre-alpha. Once we hit that milestone we can begin to give everyone a solid timeline on the closed alpha. It's getting very exciting!
I'm posting an image of the player graves I completed recently. Whenever you kill (murder, push off a cliff, drown, shoot, hatchet, run over

) someone this trunk will drop to the ground containing all of their loot. Anyone can access this container at any time and it will stay for a predetermined time at which point it will be removed (along with all items). Originally we wanted to have the players body stay behind complete with all clothes/weapons (in a way similar to Fallout/Skyrim) so this may be revised further.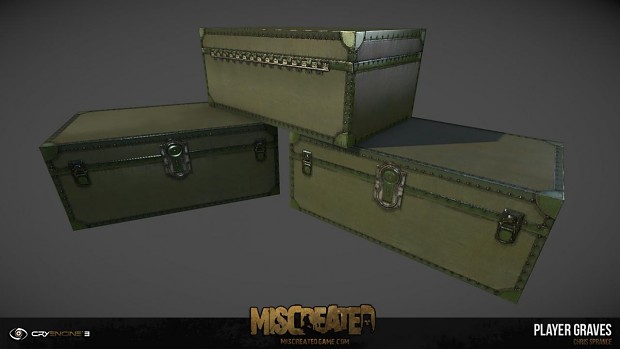 I'll include a small work in progress of the bandit Character in engine, just because it looks so good already.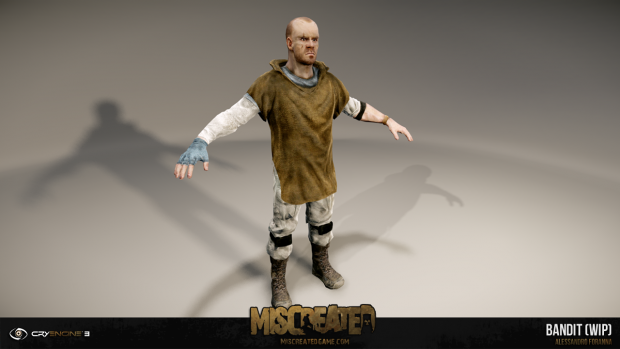 So that's it for today, if you have any questions feel free to fire away.
/Chris Sprance